New Community Hospital President To Speak At Public Meeting
Virg Narbutas, the incoming CEO of Community Hospital Long Beach, is speaking at a meeting held by the Community Hospital Long Beach Task Force on July 30, 5 p.m., at the Long Beach Veterans Administration Hospital Learning Center, 5901 E. 7th St. It is open to the public and will be held in "Pantages Theatre" in Building 2. Narbutas plans to give an update on the reopening of the hospital under new operator Molina, Wu, Network LLC.
California's Fiscal Outlook Upgraded To 'Positive'
California's financial outlook has been upgraded from "stable" to "positive" by Moody's Investors Service, the firm announced today. One of the country's three largest credit rating agencies, Moody's attributed the upgrade to the state's fiscal discipline, increased rainy day funds, balanced budgeting and reduction in budget borrowings. "Continued fiscal discipline in a healthy revenue environment or retention of reserves despite slowed revenue growth could support a higher rating within the next one to two years," Moody's stated in a press release.
United States And European Union Working To Resolve Trade Tensions
The United States and European Union are working toward de-escalating trade tensions. As President Trump said during a press conference today, the U.S. and E.U. have resolved "to work together toward zero tariffs, zero non-tariff barriers and zero subsidies on non-auto industrial goods." The president also stated that his administration would work with the E.U. to "reduce barriers and increase trade in services, chemicals, pharmaceuticals, [and] medical products as well as soybeans." The United States and E.U. will work to resolve issues surrounding tariffs on aluminum and steel as well. Click here to read the press conference transcript for additional details.
DLBA Hires New Social Media And Digital Marketing Manager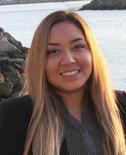 The Downtown Long Beach Alliance (DLBA) has hired Jennifer Arenas as its social media and digital marketing manager. Arenas graduated from California State University, Long Beach, and previously worked as digital communications coordinator for the City of Long Beach. "I love Long Beach and with all of the amazing development happening in our downtown, I could not be more excited to be joining the DLBA team," Arenas said in a press release. "I look forward to helping people experience downtown while highlighting how unique and innovative [it] is, as well as show that it is a cool place for everyone."
Long Beach Judicial Partners Contributes To Youth Scholarship Program
Long Beach Judicial Partners, the management firm that built and maintains the Gov. George Deukmejian Superior Courthouse, gifted $4,000 to the Partners of Parks Youth Scholarship Program. The firm will contribute up to $150 toward fees for youth classes offered in the Long Beach Recreation Connection catalog. Selections include musical theater, hip-hop dance and vocabulary building. Last year, the Judicial Partners sponsored more than 50 students.