Long Beach Police And Firefighter Associations
Oppose Proposed Rent Control Initiative
Both the Long Beach Police Officers Association (LBPOA) and Firefighters Association oppose the proposed rent control initiative that is currently being circulated. In a statement issued by political action committee Long Beach Residents for Fair Housing (LBFH), presidents of both associations said that rent control would make the jobs of police officers and firefighters more difficult. "Studies have shown that this type of initiative can actually harm neighborhoods, be a drain on limited City resources, and make it more difficult for our police officers to keep Long Beach safe," LBPOA President Jim Foster stated. LBFH President Rex Pritchard commented, "As firefighters, our mission is to ensure the safety of Long Beach residents . . . . The proposed rent control initiative makes it harder to fulfill that mission because the resulting city expenditures will negatively impact the city budget and direct resources away from critical services." Backers of the initiative have until July 30 to submit signatures to the city clerk in order to qualify for the March 2020 ballot.
Long Beach Business Journal Editor Appears On Long Beach Lens
Long Beach Business Journal Editor Samantha Mehlinger appears in the latest segment of Long Beach Lens, following an interview with Long Beach Economic Development Director John Keisler. The PADNET.tv program is a project of the Long Beach Community Action Partnership. Click on the video below to view the episode. Mehlinger's interview, which includes discussions about the Business Journal, local media, business trends and more, begins at timestamp 15:23.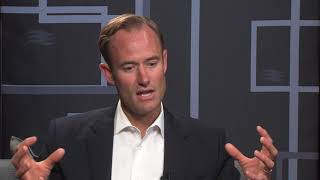 Virgin Orbit Signs Agreement With Largest Independent Italian Space Company
SITAEL, the largest privately-owned space company in Italy, and Long Beach-based Virgin Orbit today announced that the companies have signed an agreement for collaboration, including orbital launches and investments for continued technological advancements. "The flexibility and responsiveness that come with an air-launched, highly portable system are proving to be extremely appealing to the global community of small satellite operators," Virgin Orbit CEO Dan Hart said. "The opportunity to help fantastic companies like SITAEL reach space on their terms and their schedule is exactly what we were created to do." Virgin Orbit's LauncherOne rocket was previously selected by SITAEL to launch its μHETsat, an electric propulsion technology demonstration for the European Space Agency.
Construction Employment Reaches 10-Year High
Construction employment totaled 7,222,000 in June, a growth of 4.1% over the past 12 months and the highest level since May 2008, according to the Associated General Contractors of America's (AGC) analysis of government data. In June, construction employment increased by 13,000 jobs, bringing the past year's total increase to 282,000 jobs. Average hourly earnings in the construction industry grew 2.9% in June to $29.71, which is 10.1% higher than the average for all non-farm private-sector jobs, according to AGC.
CalChamber Explanation Of Ruling On Union Fees
The California Chamber of Commerce has published an article on its website explaining the implications of the U.S. Supreme Court's 5-4 ruling on Janus v. American Federation of State, County and Municipal Employees. The ruling strikes down laws in states, including California, which allow unions to collect fees from nonunion employees. Click here to read more.