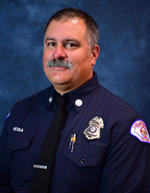 The Long Beach Business Journal staff extends their condolences to the family of Fire Capt. David Rosa, his colleagues in the Long Beach Fire Department and the city family. We are grateful for his service and those of our local firefighters and police officers who put themselves in harm's way to keep us safe, and we join the city in mourning Captain Rosa's loss. A candlelight vigil is scheduled for 8 p.m. tonight at Fire Station 10 at 1417 N. Peterson Ave. (north of Anaheim Street and east of Alamitos Avenue).
Ports Receive Grant Funding For Zero-Emissions Tech
The San Pedro Bay ports have been selected to receive grant funding from the California Air Resources Board (CARB) for projects aimed at reducing air emissions. The Port of Los Angeles is receiving $6.5 million toward an $8.8 million fuel-cell powered top loader, as well as $2.8 million toward a $3.8 million battery-electric switcher locomotive. CARB is granting $5.3 million to the Port of Long Beach to help fund three battery-electric top handlers and two zero-emission yard trucks that cost $8.3 million.
Port Execs To Speak At FuturePorts Conference In Long Beach This Week
FuturePorts is hosting its annual conference, Strong Ports = Strong California, this Thursday, June 28, 7:30 a.m. to 2:30 p.m. at the Hyatt Regency Long Beach, 200 S. Pine Ave. This year's conference theme is "Competitiveness, Capital and the CAAP [Clean Air Action Plan]." Multiple panels take place throughout the day, beginning with "Sustainable Growth At Our Ports," featuring top executives from the Port of Los Angeles, Port of Long Beach, Port of Hueneme and Port of San Diego. Click here for the full schedule and to register.
New Health Care Rule To Expand Options For Small Businesses
The Trump administration announced a new rule to expand association health plans, which allows small businesses to offer health care coverage to their employees similar to that which large businesses provide. According to the U.S. Department of Labor's June 19 announcement: "Association Health Plans work by allowing small businesses, including self-employed workers, to band together by geography or industry to obtain healthcare coverage as if they were a single large employer."
Harbor Breeze Cruises To Welcome New Private Yacht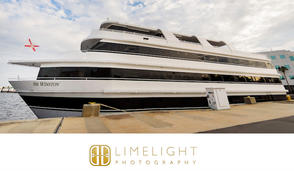 Harbor Breeze Cruises Captain Dan Salas is adding a new private dining yacht, M/V Sir Winston, to the company's Long Beach fleet. The vessel accommodates up to 500 passengers and contains multiple decks, dining rooms, four bars and a galley. The yacht is also accessible to guests with disabilities as its elevator service provides access to all decks. It will arrive in Southern California in approximately three weeks.
Signal Hill Petroleum VP Honored With Inaugural Oil Industry Award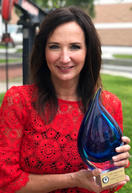 Debra Russell, Signal Hill Petroleum's vice president of community relations and real estate operations, was awarded the inaugural Emma Summers Award by the California Independent Petroleum Association. Members of the association will confer the award annually to a woman who "has played a leadership role in the viability of California's independent crude oil and natural gas producing industry," according to the announcement.