New Rules For Designating Individuals As Independent Contractors
The California Supreme Court has issued its decision on how to determine whether a person is an employee or an independent contractor, a question brought forth by a case related to delivery drivers who contended that they were classified as independent contractors. The court ruled in favor of the drivers, creating a new test for determining whether someone is an independent contractor or an employee. Workers are now presumed to be employees unless employers can prove the following: the worker is free from direction or control of their work by the hiring entity; the worker performs work outside that of the usual course of the hiring entity's business; and the work is "customarily engaged in an independently established trade, occupation or business of the same nature as the work performed," according to CalChamber's analysis.
High California Housing Costs Creating Dysfunctional Economy, Reports Say
Next 10, a nonprofit think-tank, released a trio of reports today from Beacon Economics analyzing the state's economy in relation to migration and the housing market. The reports found that the high cost of housing in California has been linked to the out-migration of low- and middle-income residents to other states, creating a dysfunctional economic environment. For more details, see the May 8 edition of the Business Journal.
Several Proposed Bills Removed From "Job Killer" List
Four proposed state bills identified as "job killers" by the California Chamber of Commerce missed an April 27 deadline and are likely dead for the session, the chamber announced today. Assembly Bills (AB) 1745, 2527, 2571 and 2765 were related to vehicle bans, litigation costs, public employee retirement and benefits, respectively. Amendments made to AB 2447 on April 26 caused CalChamber to remove its "job killer" identifier, but the chamber still opposes the bill as it alters fiscal and practical impacts of the California Environmental Quality Act.
Long Beach Mayor To Kick Off Nine-Month Tour Of The City
Next week, Long Beach Mayor Robert Garcia is set to embark on his Go Long Beach Tour initiative, a nine-week tour of the community leading up to his July inauguration for his second term. Instead of working at City Hall, he plans to receive feedback from residents by knocking on doors and visiting neighborhoods and schools. Watch the kickoff video below.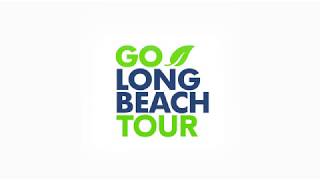 Windes Appoints New Partners To Tax And Accounting Practice
Windes, a Long Beach-based accounting and advisory firm, today announced the appointments of Robert Henderson and Christy Selogie as partners in the tax and accounting services practice. Henderson joined Windes in 2013. He specializes in providing tax advisory and compliance services for middle-market businesses in various industries. Selogie joined the firm in 2011 and focuses on tax planning and consulting for businesses of all sizes in the real estate, construction, manufacturing, freight and logistics sectors.
Free Workshop To Inform On Launching And Operating A Nonprofit
The Nonprofit Partnership is hosting a free workshop on launching a nonprofit tonight, May 3, from 7-9 p.m. at Ironfire, located at 4195 N. Viking Way, #D. The session will cover legal requirements and best practices for operating a nonprofit in the state. Click here to RSVP.