18 States Sue EPA For Reversal Of Vehicle Emission Standard
California is leading a coalition of 18 states in a lawsuit against the U.S. Environmental Protection Agency in order to preserve the country's single vehicle emission standard, Gov. Jerry Brown's office announced today. In mid-April, the EPA decided that the clean car standard for model years 2022-2025 should be reversed. "The federal standard the states are suing to protect is estimated to reduce carbon pollution equivalent to 134 coal power plants burning for a year, and save drivers $1,650 per vehicle. The car industry is on track to meet or exceed these standards," the governor's press release stated. The states engaged in the suit represent about 43% of the nation's auto market and a total population of about 140 million people, according to the announcement.
Molina Healthcare Reports Positive First Quarter Earnings
Molina Healthcare's net income increased from $1.37 per diluted share to $1.64 in the first quarter of 2018 compared to the same time period last year, the company announced yesterday. Total net income was $107 million, compared to $77 million earned in the first quarter of 2017. The company statement attributed the improved performance to "improved medical and administrative cost efficiency," noting that the ratio of general and administrative expenses decreased from 8.9% to 7.6%. Click here to read the full first quarter results.
Miller Children's & Women's Hospital Recognized For Excellence In Asthma Care
For the second time, MemorialCare Miller Children's & Women's Hospital Long Beach has received the Disease Specific Certification in Pediatric Asthma from The Joint Commission, a national nonprofit that accredits more than 21,000 health care organizations and programs. The re-certification recognizes the hospital for its excellence in asthma care. It is the only free-standing children's hospital in the state, and only one of 10 in the nation, to receive the designation. Asthma is the most frequent diagnosis among patients at Miller Children's due to its location, which has a high concentration of asthma illness due to proximity to oil refineries, freeways and the ports.
Gulfstream Celebrates 10th Anniversary Of Student Leadership Program
Gulfstream Aerospace Corporation marked the 10-year anniversary of its student leadership program based in Savannah, Georgia. The program aims to introduce students to careers in math, science and technology. It also imparts skills such as resume writing and work readiness. The session includes tours of college campuses and Washington D.C. Over the course of 10 years, the program has graduated around 1,000 students, and enlisted more than 40 business and community partners.
Long Beach City College To Join 'Promises That Count' Program
Long Beach City College (LBCC) will receive $30,000 from the California College Promise Project to develop its programs related to the Long Beach College Promise, such as strengthening early interventions initiatives and increasing the presence of college counselors at Long Beach Unified School District high schools. LBCC joins six other community colleges in launching the Los Angeles County Promises That Count initiative, which aims to provide an easy transition for students from local school districts to colleges and universities.
New Business Services Vice President Appointed At LBCC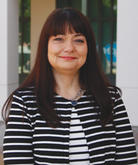 The Long Beach Community College District Board of Trustees has approved Marlene Dunn as the new vice president of business services for Long Beach City College. Dunn will oversee LBCC's economic development programs as well as its financial, business and technology services. She has served as chief business officer for the Lynwood Unified School District since 2015, where she was responsible for overseeing the budget, risk management, maintenance and operations.