CalChamber Identifies Three More Job Killer Bills
The California Chamber of Commerce added three proposed assembly bills to its list of "job killer bills," bringing the total to 27. Assembly Bill (AB) 2384 would mandate that health insurance covers medication-assisted treatment of substance abuse; AB 2613 would impose a penalty of $200 to be paid to employees if their employer fails to pay specified wages on time; and AB 1121 would allow for a lawsuits to be filed in cases in which consumers' personal information has been breached. AB 2613 passed the Assembly Labor and Employment Committee yesterday, and the remaining two go to committee on April 24.
New City Initiative Examines Solutions For Homelessness
The City of Long Beach today announced the launch of a new initiative, Everyone Home Long Beach, to address the city's homeless crisis. The project aims to improve cohesiveness among city service providers and to examine the related issue of housing affordability. The task force will meet through the summer and present a report to the mayor and city council in the fall. Members include Cal State Long Beach President Jane Close Conoley as the chair, Long Beach City College Superintendent Reagan Romali, MemorialCare Long Beach Medical Center President and CEO John Bishop, and many other executives from Long Beach business groups, schools and community organizations.
Long Beach Among Most Ozone Polluted Regions
The Los Angeles-Long Beach area was listed as one the most ozone-polluted areas in the country in the American Lung Association's 2018 State of the Air report. The report found that 133.9 million Americans (4 in 10 people) live in areas with unhealthy air. It states that ozone pollution worsened significantly because of warmer temperatures.
Newest Member Elected President Of L.A. Harbor Commission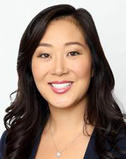 The newest member of the Los Angeles Harbor Commission, Jaime L. Lee, was elected president of the commission after her confirmation by the city council last week. "I'm humbled to join my fellow harbor commissioners and serve as president of this important commission," Lee stated. "I look forward to working with all port stakeholders and staff as I continue the efforts of my predecessor to further enhance North America's premier trade gateway." Lee has served as the board president of the Los Angeles City Employees' Retirement System Board of Administration for the past four years.
Registration Pushed Back For Long Beach City College Summer Classes
Due to recent technical issues, registration for Long Beach City College (LBCC) summer sessions has been pushed back to Monday, May 7. Two five-week sessions will take place from June 13 to July 17 and from July 18 to August 21. One six-week session will run from June 18 to July 26, and an eight-week session from June 18 to August 9. Classes are available for college students as well as for high-school seniors and community members looking to advance in their careers.