City Auditor Announces Review Of Queen Mary Contract
Long Beach City Auditor Laura Doud today announced that her office is initiating an audit of the city's lease agreement with Queen Mary operator Urban Commons. The purpose of the audit is to ensure that the city has received all revenues it is owed by the operator, according to a press release.
The audit will include a detailed analysis of Urban Commons' recently released financial statements for 2017 and 2018, and "will reconcile the audited financial statements and the financial information contained in Eagle Hospitality Trust's investor prospectus related to the Queen Mary." Eagle Hospitality Trust was formed by Urban Commons for the purpose of collecting private investor funds on the Singapore Stock Exchange, where the company recently made its initial public offering.
"Since I was first elected to this office, I have tracked the Queen Mary's developments, voiced my concerns about the progress of capital improvements as well as city oversight of the ship, pushed for reporting transparency, and conducted a number of audits of the Queen Mary," Doud said in a statement. "This latest audit is a continuation of our work to ensure good stewardship of this historical asset."
This will be the sixth audit of the Queen Mary conducted by Doud's office. Previous audits recommended improvements concerning asset management, capital improvements, internal controls and accounting, tenant contract compliance, and the city's oversight of the lease agreement, according to the release. Doud stated that she plans to work with a forensics accounting firm to complete the audit, but did not name a specific firm selected for collaboration.
Locally-Based Halbert Hargrove Included In CNBC's Top 100 Financial Firms
Halbert Hargrove, a Long Beach-based fiduciary investment management and wealth advisory firm, secured a spot on CNBC's Top 100 Financial Advisory Firms of 2019. Rankings were based on data from thousands of advisory firms, and were established based on years in business, average account size, number of investment advisors, and other factors, according to a press release. "At Halbert Hargrove, we aim to be our clients' guides, gurus and gladiators by providing them with top of the line advisory expertise and planning options, and we're honored to be recognized by CNBC for our dedication to our clients," Halbert Hargrove COO and President JC Abusaid stated. The company also announced that it has brought on two new staffers, Client Service Manager Matthew Hartloff and Operations Analyst Sahil Jain. "Halbert Hargrove has been developing our brand and client relationships for decades, and throughout that time we have continued to grow our business and team while maintaining the same service that our clients have become accustomed to," Abusaid said. The company, which was founded in Long Beach in 1933, now counts eight offices across the West and Southwest with a total of 44 employees.
Laser Skin Care Center Hires New Board-Certified Dermatologist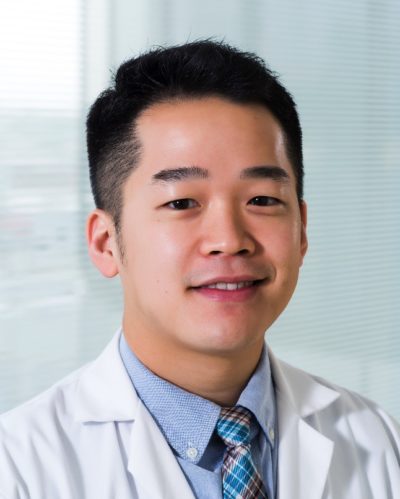 The Douglas Park-based Laser Skin Care Center (LSCC) has welcomed Dr. Young Kwak, a board-certified dermatologist, to its current team of seven physicians, two dermatology physician assistants and two registered nurses. "As our team of providers continues to grow, we are able to ensure that patients continue to receive leading-edge care from the most qualified dermatologists," LSCC co-founder Dr. Bryna Kane said. Kwak graduated from the Medical College of Georgia at Augusta University and completed his residency at the University of Alabama at Birmingham. He later completed the Mohs Micrographic Surgery and Dermatologic Oncology Fellowship at Houston Methodist Hospital.