Election Update:
Sheriff McDonnell Trails Challenger Villanueva
Los Angeles County Sheriff Jim McDonnell once again trails challenger Alex Villanueva in his bid for another term – this time by more than 22,000 votes. As of Tuesday night's count of outstanding ballots, Villanueva has 987,609 votes to McDonnell's 965,417. The next update is scheduled late Friday and will continue until all ballots are counted. According to the L.A. County Registrar's office, there are 688,000 outstanding ballots, of which 275,000 are vote by mail ballots and another 405,000 are provisional ballots (cast by voters who believe they are registered to vote even though their names are not on the official voter registration list at the polling place).McDonnell is a Long Beach resident and former Long Beach Chief of Police.
Lara Extends Lead For Insurance Commissioner
State Sen. Ricardo Lara, who represents Long Beach, Signal Hill and several other cities stretching north to Huntington Park, has expanded his lead in an effort to become the state's next insurance commissioner. Lara leads Steve Poizner by more than 250,000 votes. As of 9 a.m. this morning, more than three million ballots remain to be counted. If Lara wins, several Long Beach City Councilmembers have indicated they will run for his senate seat.
Port Of Long Beach Awards $3 Million-Plus For Water Quality Projects
The Long Beach Board of Harbor Commissioners on Monday awarded more than $3 million in grants to support four water quality improvement projects in the Long Beach area. Distributed through the port's community grants program, $1 million is going toward the Long Beach Public Works Department's municipal urban stormwater treatment project, $1 million is allocated for permeable pavement and an underground cistern at Rancho Los Cerritos, $603,441 goes toward the Camp Fire Long Beach Council's "eco parking lot" at Camp Shiwaka, and $440,000 is benefiting a garden biofiltration swale at the Wilmore Heritage Garden.
CITT Recognized For Educational Partnership With Port Of Long Beach
The University Professional and Continuing Education Association West (UPCEAW) has recognized the Center for International Trade and Transportation (CITT) at California State, University Long Beach for its role in developing the Port of Long Beach Academy of Global Logistics at Cabrillo High School. UPCEAW awarded CITT the 2018 Regional Engagement Award, which honors outstanding partnerships between its member institutions with outside entities including government agencies, corporations and community groups, according to a statement from CITT. The award also puts CITT in the running for the National UPCEA Engagement Award to be presented at the organization's spring conference in Seattle.
New GM At Hilton Long Beach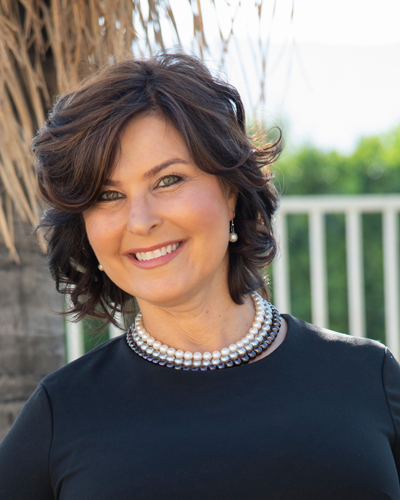 Swietlana Cahill has been named the new general manager of the 399-room Hilton Long Beach at the World Trade Center, according to the hotel's owner, Atrium Hospitality. Cahill has more than 25 years of hospitality industry experience, including serving as GM at the Millennium Biltmore Downtown in Los Angeles and the DoubleTree by Hilton Hotel Memphis Downtown. Cahill earned her bachelor's in mathematics from PMP College in Russia and attended Moscow University where she studied math and philosophy. Georgia-based Atrium Hospitality owns 82 hotels in 29 states.