Unemployment Rate Remains Low
The United States unemployment rate remained at 3.7% in November, according to the U.S. Bureau of Labor Statistics. Nationwide, 155,000 nonfarm jobs were added, mainly in the health care, manufacturing, and transportation and warehousing sectors. The average hourly wage increased by 3.1% compared to last year.
Ensemble Appoints New Managers For Hotel Maya And Hilton Carson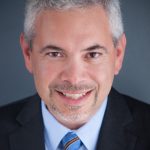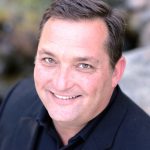 Ensemble Hotel Partners announced the appointment of Greg Guthrie as the general manager of the 199-room Hotel Maya – a DoubleTree by Hilton located on the Long Beach waterfront. Guthrie served as general manager of the 225-room DoubleTree by Hilton Carson from 2015 through 2018. He holds a bachelor of science degree in business management and marketing, as well as multiple certificates.The hotel company also announced the appointment of Edward Apodaca as general manager of the Hilton Carson. Apodaca was the former director of operations at The Westin Los Angeles Airport. He also served as general manager at the Residence Inn by Marriott in Long Beach.
Port To Close 9th Street Rail Crossing March 9
The Port of Long Beach plans to close 9th Street where the road meets railroad tracks near Pico Avenue on March 9. The closure will allow for the assembly of longer trains to move cargo more efficiently. Shifting cargo shipments from truck to rail is the cleanest, most efficient way to move containers on land, according to the press release. Most vehicles will use the 710 Freeway to bypass 9th Street, while overweight cargo will be shifted to other routes.
Catalina Island Conservancy Works With Marines And Navy To Repair Its Runway
The Catalina Island Conservancy's Airport in the Sky is partnering with the U.S. Marines and Navy to repair its aging main runway. One hundred Marines and Navy Seabees are arriving in January to work on the runway as a part of the U.S. Department of Defense's Innovative Readiness Training Program. The runway is the access point to the island for first responders, as well as for some travelers, residents and businesspeople.  The repair project is expected to be completed in the course of three months.
Review Finds LBPD Followed City Procedures In Using Tiger Connect
A review of the Long Beach Police Department's use of Tiger Connect, an application that erases digital correspondence, concluded that the department complied with state law pertaining to records retention. The purchase of the application was also found to be in compliance with city spending and technology policies. Use of the app was publicized by Al Jazeera earlier this year. In September, the city manager and city attorney ordered an independent review of the practice, which was performed by Best Best & Krieger, a law firm. The report outlined best practice recommendations, including creating a policy establishing a retention time period for digital messages. The city manager intends to create a new position with the police department "responsible for reviewing existing and future policy, case law and industry best practices."
Task Force Releases Recommendations To Address Homelessness In Long Beach
Everyone Home Long Beach (EHLB), a task force assembled by the City of Long Beach to identify ways to reduce and prevent homelessness in the city, has released its recommendations. The report is being presented to the city council on Tuesday. Key recommendations include: creating 600 new jobs for the homeless; increasing access to behavioral health, substance abuse and physical health services; creating more childcare opportunities for low-income families; and creating 200 permanent shelter beds, 200 new homes and 2,000 residential units to transition homeless individuals into housing. In an e-mail to constituents, Mayor Robert Garcia called it "the most significant plan to address homelessness in more than a decade."