Final Community Meeting October 10 On Short-Term Rental Ordinance
The City of Long Beach is holding its third and final community workshop on a proposed short-term rental ordinance on October 10, 6-8 p.m., at the Expo Arts Center, 4321 Atlantic Ave. City staff will discuss three proposed options for a future ordinance regulating short-term rentals within Long Beach. Community feedback is welcomed to help further refine the options, which will be presented to the Long Beach City Council in November. Click here for more information.
City Unveils Strategic Plan For Early Childhood Education
The City of Long Beach presented the Early Childhood Education Strategic Plan today to promote equity in access to programs and resources for children and their families. The plan includes possible partnerships with housing and workforce development agencies, pediatricians and law enforcement, as well as schools. Goals include improving programs for children up to age 8 and supporting families with young children below the poverty line. "This plan will expand our educational and social commitments to our youngest residents, their families, and the professionals who support them so that all children will enter school ready to learn and be positioned for life-long success," Mayor Robert Garcia stated. A full version of the plan is available on the city's website.
Gloria Cordero Elected President Of  Water Commission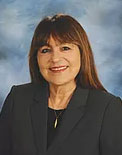 Gloria Cordero has been elected president of the Long Beach Board of Water Commissioners. Harry Saltzgaver is serving as vice president and Frank Martinez as secretary. Mayor Robert Garcia appointed Cordero to the board in January 2015. She also represents the City of Long Beach on the Metropolitan Water District of Southern California Board of Directors. "I'm honored to have this vote of confidence from my colleagues," Cordero stated. "I am excited to develop new, creative partnerships to elevate Long Beach Water's visibility in the community."
Mayor Garcia And Councilmember Austin To Kick Off Yes On DDD Campaign Tonight
Long Beach residents are invited to tonight's kickoff of the "Yes on DDD" campaign from 5-7 p.m. at the MAYE Center, 2153 E. Anaheim St. Mayor Robert Garcia and 8th District Councilmember Al Austin are expected to attend the campaign event, which is being held in support of a ballot measure that would create an independent citizens commission to redraw city council districts based on the 2020 Census. RSVP here.
Anniversary Of The Lone Sailor To Commemorate Servicemembers
The nonprofit group Partners of Parks and the Long Beach Veterans Commission are co-hosting a ceremony on October 13, 10 a.m. to noon, to celebrate the 14th anniversary of the dedication of the Lone Sailor Memorial at Bluff Park and the 257th anniversary of the United States Navy. The memorial, which overlooks the ocean, was dedicated in 2004 to honor those who have served in the U.S. Navy, Marines, Coast Guard or the Merchant Marines. A short program begins at 11 a.m., followed by a taps performance. For more information, contact Randy Zarn, associate director of Partners of Parks, at 562/570-3209 or admin@partnersofparks.org.