Long Beach Ranks #1 For Innovative Procurements Per Capita
Per capita, Long Beach offers the most innovative opportunities for small businesses that contract with cities, according to Citymart, a tech startup focused on improving public services. In its analysis, "Are Cities Walking the Start-up Walk?" Citymart reviewed public requests for proposals (RFPs) from 56 city and county governments, and evaluated how easily small businesses could engage in the procurement process. Governments were then ranked in the categories of accessibility and innovation. Citymart defined "innovation" as solicitations "that either explicitly referred to their interest in innovation, or provided an implicit opportunity to do things differently." By this measure, 15% of Long Beach's RFPs were considered "innovative." The City of Spartanburg, South Carolina, was listed as having the lowest innovative procurements per capita. The City of Pittsburgh, Pennsylvania, scored highest for accessibility while Riverside County scored the lowest.
Long Beach Off The Hook In $1.6 Million Lawsuit
The California Court of Appeal reversed a previous jury verdict that would have put the City of Long Beach on the hook for a $1.6 million award to former Long Beach Police Sergeant Timothy O'Hara, the city attorney's office announced today. The decision was made March 1. O'Hara claimed he was disciplined by former Police Chief Jim McDonnell in 2011 for being a whistleblower; at the time, he participated in a city audit regarding overtime abuses within the harbor department's security unit. Later in 2011, McDonnell removed O'Hara from the unit as the result of a human resources complaint and investigation related to an inappropriate shirt O'Hara wore during mandatory sexual harassment prevention training, according to the city attorney's office. The court found there was insufficient evidence of retaliation against O'Hara and ordered him to pay the city's expenses incurred by the lawsuit.
Diane Middleton Confirmed As Newest L.A. Harbor Commissioner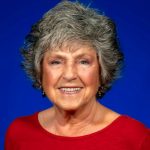 Diane Middleton is the newest member of the Los Angeles Board of Harbor Commissioners. Middleton, a labor and maritime attorney, was appointed by Mayor Eric Garcetti to fill a vacancy created when Commissioner David Arian passed away in January. The Los Angeles City Council approved her appointment yesterday. Middleton lives in San Pedro, where she founded a law practice in 1979 focused on representing injured harbor workers. She retired in 2010 after having represented approximately 7,000 people over the course of her career. "Diane is a proven leader with more than four decades of experience fighting for social justice and advocating for workers' rights," Garcetti stated following her confirmation by the council. "Angelenos will benefit from the breadth and depth of experience she will bring to the Board of Harbor Commissioners."
Long Beach Transit's Updated Tech To Help Commuters
Long Beach Transit (LBT) has unveiled a new website and app that allow customers to plan trips, track buses and water taxis, and buy fares on their phones. "LBT is committed to innovation and making it easier for customers and potential customers to use our buses and water taxis," LBT President and CEO Kenneth A. McDonald stated. The Long Beach Transit app is available for both iPhone and Android phones. The company's new website, ridelbt.com, is designed to be mobile-friendly and features live bus tracking. "Our goal is to give customers plenty of options for taking transit," McDonald said. "We know people want options, whether it is cash, a TAP card or fare on their phone."
CalChamber Launches Podcast Focused On Workplace Issues
The California Chamber of Commerce (CalChamber) has launched its first podcast, "The Workplace." The show focuses on "issues critical to California employers and employees." In Episode 1, CalChamber's Erika Frank, who serves as executive vice president, legal affairs and general counsel, and Laura Curtis, CalChamber policy advocate, discuss sexual harassment in the workplace, the #MeToo movement and avenues for sexual harassment prevention. The episode also covers California's Fair Employment and Housing Act and its provisions regarding sexual harassment prevention. In a release announcing the podcast, the chamber also alerted employers to a new state law, Senate Bill 1343, which requires businesses with five or more employees to provide one hour of sexual harassment prevention training to non-managerial employees, and two hours of such training to managerial staff every two years.