MemorialCare Becomes Health Care Sponsor For Angels Baseball Team
MemorialCare and the Los Angeles Angels of Anaheim announced today that MemorialCare is the new official health care partner of the Major League Baseball team. MemorialCare operates more than 200 care locations throughout Los Angeles and Orange counties, including Long Beach Medical Center and Miller Children's & Women's Hospital. Through the partnership, the team and MemorialCare aim to raise community awareness about health issues via outreach events, including at Angel Stadium, as well as volunteer opportunities and other initiatives. Angel employees will benefit from workshops, health screenings and more. "With this partnership we will delight children at MemorialCare Miller Children's & Women's Hospital Long Beach with visits from Angels players, participate jointly in mission-driven fundraisers that support the communities we serve, and have a strong brand presence at the games," Barry Arbuckle, PhD, president and CEO of MemorialCare, stated.
Acura Grand Prix Of Long Beach Gains Attendance
Early estimates show a 1% increase in attendance at the 2019 Acura Grand Prix of Long Beach compared to last year's race weekend. "Awaiting the final audit, it appears that this year's event exceeded last year's total of 185,300, which should put the total for this year's event at about 187,000," Jim Michaelian, president and CEO of the Grand Prix Association of Long Beach, stated. Driver Alexander Rossi won Sunday's NTT IndyCar Series race in his No. 27 Andretti Autosport Honda. This marks Rossi's second consecutive win at Long Beach, making him the first consecutive champ since Sebastien Bourdais in 2006. Ryan Hunter-Reay set the race's fastest lap at 104.659 miles per hour and finished fifth.
Long Beach Water Begins Rate Setting Process
The Long Beach Board of Water Commissioners is hosting the first in a series of budget workshops this Thursday, April 18. The workshops will take place through June and are part of a mandatory public hearing process for the water department's budget planning. The first session pertains to the agency's personnel, operations and maintenance budget. The following three meetings will focus on the full budget, including the capital improvement program, revenue and water utility rates (May 2); a review of the full budget and rates (May 30); and the adoption of rates by the board (June 13). All meetings take place at 9 a.m. at the Long Beach Water Administration Building, 1800 E. Wardlow Rd.
Dr. Charles Anderson Appointed
Chief Medical Officer At St. Mary Medical Center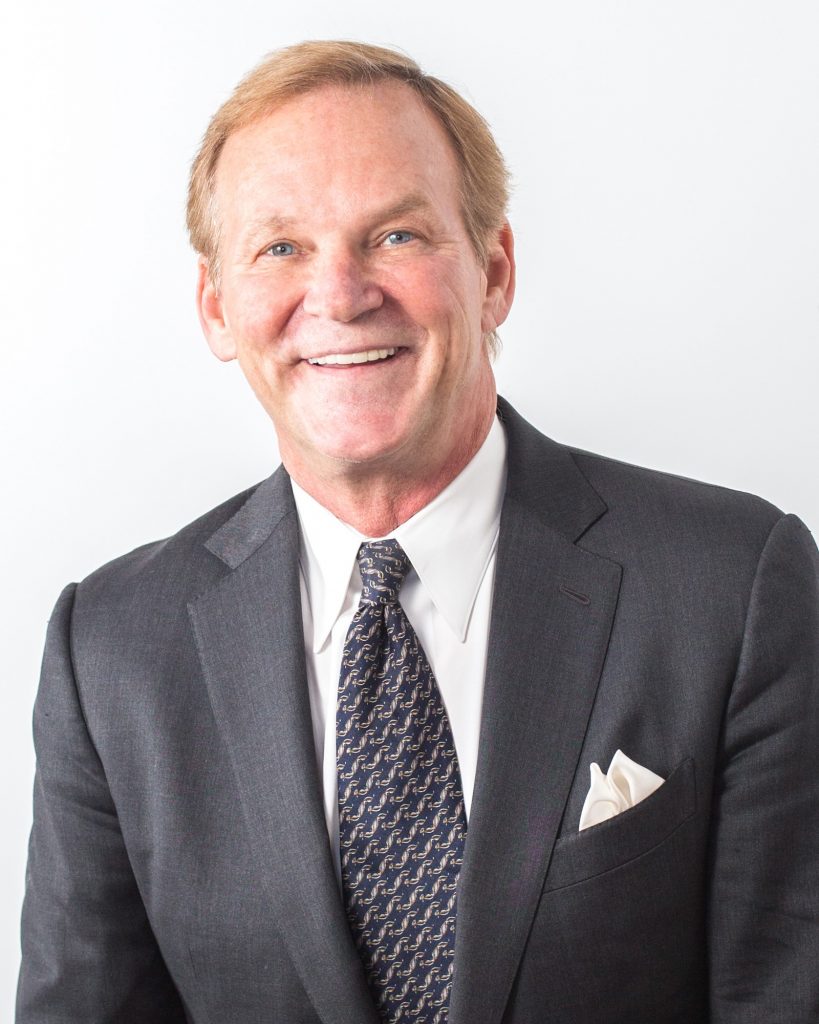 Dr. Charles Anderson is joining Dignity Health – St. Mary Medical Center (SMMC) as its chief medical officer. Anderson has worked in clinical medicine for more than three decades and most recently as the chief medical officer for Tenet Healthcare's Desert Care Network in California, according to an SMMC press release. He has 10 years of senior management experience in the health care industry. "With extensive understanding of quality assurance, Dr. Anderson is a positive addition to our hospital administration and his knowledge on process improvements will ensure our patients continue to receive high-quality, compassionate care, in the safest environment possible," SMMC President Carolyn Caldwell stated. Anderson begins his new position on Monday, April 22.
2019 City National Bank Annual Entrepreneur Of The Year Luncheon
The Long Beach Area Chamber of Commerce is honoring FreeConferenceCall.com's David Erickson as Entrepreneur of the Year at an annual luncheon this Thursday, April 18. Other awards include Corporate Citizen of the Year, the Community Spirit Award and the Shaun Lumachi Rising Star Award. 10:30 a.m. to 1 p.m., Hyatt Regency Long Beach, 200 S. Pine Ave. Click here to register.