Jeannette Barrera Announces Candidacy For 2nd District City Council Seat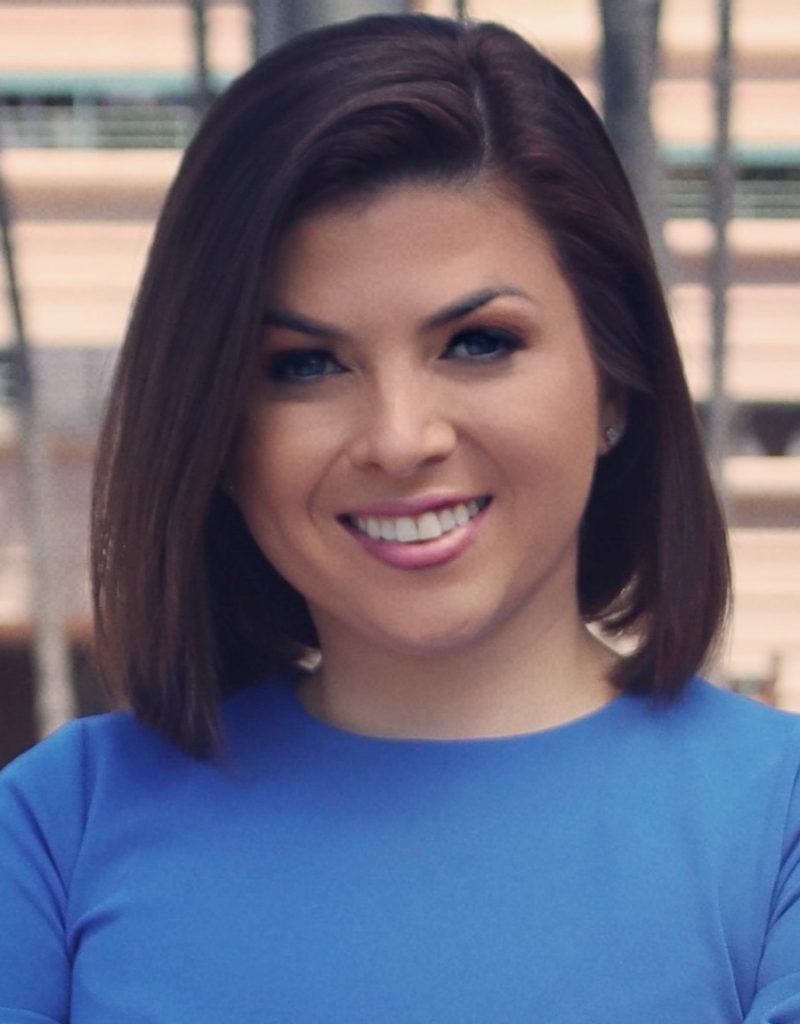 Jeannette Barrera today launched her campaign for the Long Beach City Council's 2nd District. The election takes place next year. In a press release, Barrera said she plans to address "the current social issues of homelessness, unaffordable housing, and parking for her constituents." According to the release, Barrera is a mental health provider who has previously worked with the Los Angeles County Department of Mental Health and the Children's Family Court. "Together we can restore integrity, professionalism, and constituent service to the Second District," Barrera stated. "I am honored by the support I've already received from so many friends and neighbors across the community for this exciting campaign. I plan to continue to serve the residents and small business owners by providing them the representation they truly deserve." The current councilmember for the 2nd District, Jeannine Pearce, has not yet formerly launched a re-election campaign.
Trade War Escalates, Stocks Fall
At the direction of President Trump, U.S. Trade Representative Robert Lighthizer on Friday increased tariffs on $200 billion worth of Chinese imports from 10% to 25%. In response, the Chinese government today announced it would increase tariffs on about $60 billion in American imports to as high as 25%. Following the news, the Dow Jones Industrial Average dropped more than 600 points, while the Nasdaq Composite fell more than 200 points and the S&P 500 dropped by about 70 points.
Windes Appoints Two New Partners
Long Beach-based accounting and advisory firm Windes has promoted two of its employees to partner positions. Therese Cheevers was appointed partner in the company's employee benefit services practice, and Ed Fazio was made partner in tax and accounting. According to a Windes press release, Cheevers has been with the firm since 2007. Fazio has been with the company since 2006. "These are well-deserved promotions for Therese and Ed," John Di Carlo, Windes managing partner, stated. "Both have been instrumental with leadership roles in the firm and have been exemplary with practice development, client management, and administrative responsibilities."
Harvey Milk Promenade Park To Reopen Tomorrow
The grand reopening of Harvey Milk Promenade Park, located at 185 E. 3rd St., takes place tomorrow, May 14. A ceremony honoring three new inductees of the park's Equality Plaza Honor Wall takes place at 10 a.m. According to a statement from the City of Long Beach, the inductees – Sabreena, Dr. Angela Bowen and Tim Patton – were selected by the park's equality plaza committee for their "exceptional contributions to the greater Long Beach area's LGBTQ+ community." New features in the park include outdoor benches with solar charging devices, a ping pong table, a staircase connecting the park to the adjacent parking garage, an "augmented reality experience" and free wi-fi. "We created Harvey Milk Park to honor the legacy of civil rights leader Harvey Milk and our local LGBTQ+ heroes," Mayor Robert Garcia stated. "Long Beach is proud to celebrate those who have worked to advance civil rights for all."
Ninth District Office To Host Two Workshops
On Sustainability And Transportation
Long Beach City Councilmember Rex Richardson is inviting residents to two separate meetings centered around sustainable communities and transportation. The first takes place this Thursday, May 16, and is part of the Southern California Association of Governments' (SCAG) effort to craft a regional plan "that balances future mobility and housing needs with economic, environmental and public health goals," according to SCAG's website. Through local workshops, the association is seeking input on more than 4,000 transportation projects across the region to help develop the 2020-2045 Regional Transportation Plan/Sustainable Communities Strategy. The workshop is being held from 1-3 p.m. at the Michelle Obama Neighborhood Library, 5870 Atlantic Ave. The second workshop, The Future of Zero Emissions, is being held Saturday, May 18, and includes a presentation on zero-emission off-road technology, along with information on no-cost solar and energy efficiency programs accessible to Long Beach and Compton residents. The workshop takes place from 12-1 p.m. at the 9th District Field Office, 6509 Gundry Ave.