Municipal Union Workers Gather Outside Energy Department
Today, approximately 30 members of the Association of Long Beach Employees (ALBE) union gathered in front of the Long Beach Energy Resources Department's Spring Street office to show support for their representatives inside. The union has been involved in negotiations with the city over higher pay for its members since 2016. The two parties recently entered a fact-finding process designed to collect evidence from both sides and formulate a recommendation to be brought to the city council in a public hearing. Today was expected to be the last day of evidence gathering in this process, but according to ALBE Administrator & Benefits Specialist Sheri Stevenson, an additional day of presentations has been scheduled for Wednesday, June 26. "I don't think we're any further than we've been," Wendell Phillips, the union's legal representative, told the Business Journal. ALBE argues that its members' wages should be raised to be on par with those of workers fulfilling the same tasks in other cities. "But so far, in this process, we haven't been encouraged by what we've seen," he said. The union bases its comparison of wages on a list of 10 cities chosen by the City of Long Beach, Phillips noted. A date for a public hearing on the issue in front of the city council has not been set at this point.
Friday Deadline To Comment On Stormwater Parcel Tax Ordinance
The public review period for the implementation ordinance establishing Los Angeles County's Safe Clean Water Program ends this Friday, June 21, at midnight. The ordinance will create tax exemption guidelines for low-income seniors as well as a credit program related to the new stormwater parcel tax approved by county voters last November. Click here to review related documents. Submit comments to SafeCleanWaterLA@pw.lacounty.gov. Click here for a Business Journal article on the topic, published earlier this year.
LBCC District Appoints New Senior Director Of Facilities Department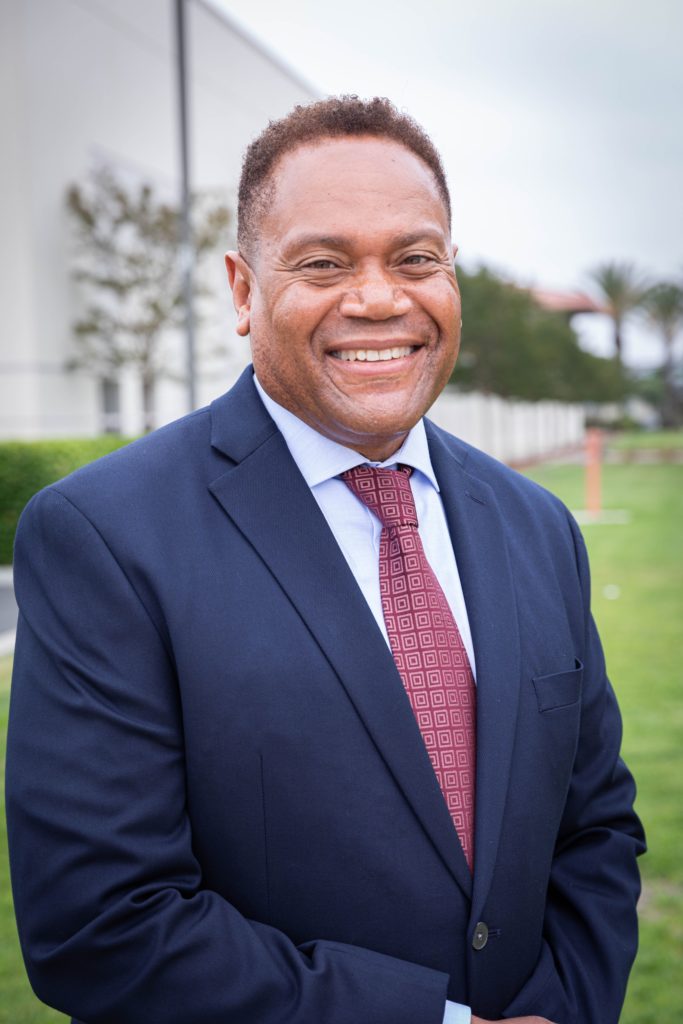 The Long Beach Community College District (LBCCD) has appointed Walter Johnson as the new senior director of facilities planning, construction and operation, the college announced today. Johnson, who has more than 28 years of experience in construction and facilities maintenance management, will lead the college's facilities department, overseeing campus construction and renovation, building maintenance, grounds and landscaping, custodial services, transportation and other related services. Prior to joining LBCCD, he was the senior building maintenance supervisor at Berkeley Public Library for more than four years. He also served more than 10 years as the director of planning and construction management at Jackson State University in Mississippi. The statement from LBCCD also specified that Johnson has managed more than $800 million in facilities and construction projects throughout his 28-year career. Johnson has an associate's degree in business administration from Coahoma Junior College and a bachelor's degree in marketing and management from Jackson State University.
Long Beach Area Chamber Of Commerce
Celebrates 128th Annual Gala Tomorrow
The Long Beach Area Chamber of Commerce is honoring outgoing Chair John Howard and welcoming its new chair, John Bishop, during its 128th Gala on Wednesday, June 19. Bishop is the president and CEO of MemorialCare Long Beach Medical Center and Miller Children's & Women's Hospital Long Beach. In addition, the Chamber will honor CenterCal Properties LLC and Farmers & Merchants Bank with its Destination Tomorrow award. The Boys and Girls Club of America and Young Horizons Child Development Centers have been selected as the two nonprofit honorees to be celebrated at the event. The gala takes place from 5:30-8:30 p.m. at the Westin Long Beach, 333 E. Ocean Blvd. Sponsorship opportunities range from $125 for individual seats to the $5,000 Diamond sponsorship.