Global Firm Acquires Long Beach-Based Alta Environmental
NV5 Global, Inc. has acquired Alta Environmental, a Bixby Knolls-based environmental consulting firm specializing in health and safety compliance, air quality, site remediation and other services. The firm, which employs 41 people, also has an office in Oceanside. NV5 has more than 100 locations throughout the world and focuses on environmental solutions, construction quality assurance and other services. According to a press release, the transaction was all cash. "Alta Environmental's reputation in the industry is exceptional, and its ability to take on large projects is truly impressive, as demonstrated by its contract serving Los Angeles World Airports," NV5 Chairman and CEO Dickerson Wright stated. "The rapid growth of our transactional services, which include environmental site assessments and remediation management, has positioned NV5 as a leader in the environmental due diligence market, and Alta Environmental will strengthen our environmental platform."
City Council To Review New Drive-Through Policy On July 16
The Long Beach City Council is scheduled to consider a zoning code amendment related to drive-through facilities on July 16, according to a notice issued by the city today. The amendment would alter the definition of such facilities in the city's zoning code, require conditional use permits for new drive-throughs and expansions of existing facilities, and other changes. A staff report on the amendment will be available on July 13 at longbeach.gov, per a notice from the city clerk's office. The Long Beach City Council is holding a public hearing on the matter during its regular 5 p.m. meeting, council chambers, city hall. To submit written testimony or request more information, contact Project Planner Cynthia de la Torre at cynthia.delatorre@longbeach.gov or 562/570-6559.
Long Beach Community College District Hires Associate VP Of Human Resources
The Long Beach Community College District has hired Kristin Olson as its associate vice president of human resources. Olson previously served as the executive director of classified human resources for Long Beach City College. In her new role, Olson is charged with overseeing the district's human resources operations, including academic recruitment, hiring, ADA accommodations and more. Olson is a Long Beach resident and previously worked for Santa Clara County's Office of Education. She holds a bachelor's degree in psychology and communication studies from the University of California, Los Angeles, a master's degree in industrial and organizational psychology from California State University, Long Beach, and a juris doctor degree from Loyola Law School.
CSULB Names New Art Museum Director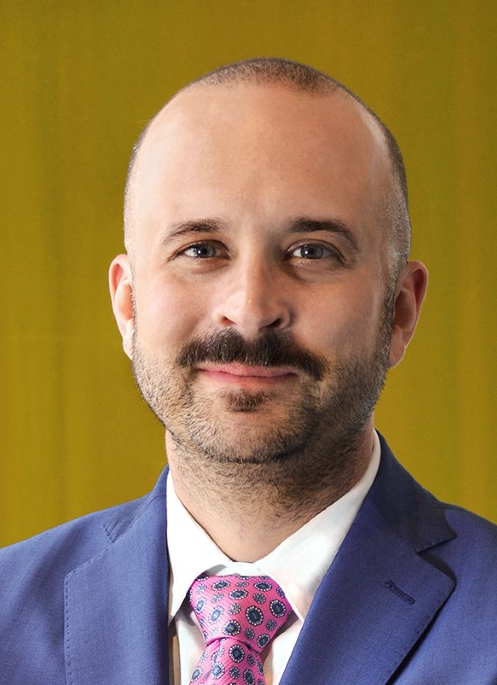 Paul Baker Prindle has been named the director of the Carolyn Campagna Kleefeld Contemporary Art Museum on the campus of California State University, Long Beach. He is responsible for overseeing the museum's collection and starts work on July 22. In January, Baker Prindle oversaw the opening of the John and Geraldine Lilley Museum of Art at the University of Nevada, Reno (UNR). In addition to his six years at UNR, he has worked at multiple galleries, arts centers and universities. "My vision is for the museum to be an outward-facing institution that foregrounds innovation, scholarship, and service within a region of great diversity," Baker Prindle said in an official university statement. "The success of our efforts hinges on thoughtful and sustained engagement with our neighbors, and I'm honored to have the opportunity to build deeper connections between the University and the people we serve."
Free Annual Uptown Jazz Festival Takes Place Saturday
The 8th Annual Uptown Jazz Festival takes place this Saturday, July 6, at Houghton Park, 6301 E. Harding St. The free event, which takes place from noon to 7 p.m., is sponsored by Councilmember Rex Richardson in partnership with Councilmember Jeannine Pearce and the District 1 council office.