As destruction and looting overtook a peaceful gathering of thousands of demonstrators in Long Beach on the night of May 31, businesses big and small were left in ruins. Some were owned by African Americans, who, while embracing the movement's goal of racial justice, now confront uncertain futures. Here, 5 black business owners—including 2 whose businesses were damaged—reflect on the recent events.
The Phoenix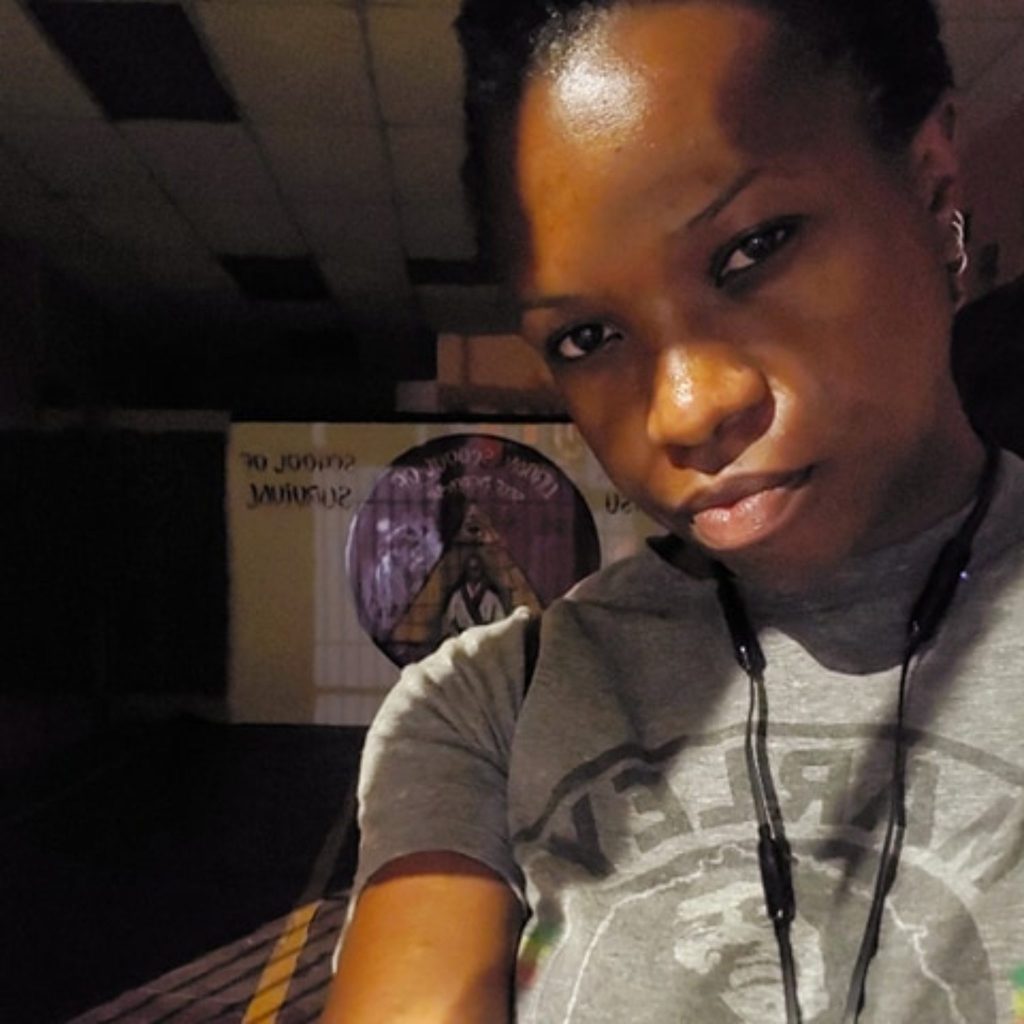 For Zahalea Anderson, life since the upheaval has been an emotional rollercoaster. The owner of the Urban League of Self-Defense martial art school lost her dojo in a fire suspected to have been set by looters. Days later, a GoFundMe created by a Good Samaritan stranger in another state raised more than $100,000 to help her rebuild.
Despite her losses, Anderson said she remains steadfast in her support of the protesters—and thinks that even some of those who turned to violence were doing so to make a political point.
"I think we've tried a lot of ways to be heard," she said. "People riot because they can't speak it no more. They just have to show you."
Although her business was completely burned, Anderson said she is determined to rebuild. "I will continue to keep the legacy alive, here in Southern California," she said of the business, started by her father 25 years ago. "It is historic to have a black-owned business alive for so long. Because it is hard."
She has already earned herself a new nickname: The Phoenix.
Anderson also doesn't think the protests will stop, nor does she want them to, even if they may lead to violent activity by opportunists without a social agenda.
"I have a lot of sympathy because I am part of the cause," Anderson said. "I am who they're protesting for. I am them."
'How are we to survive?'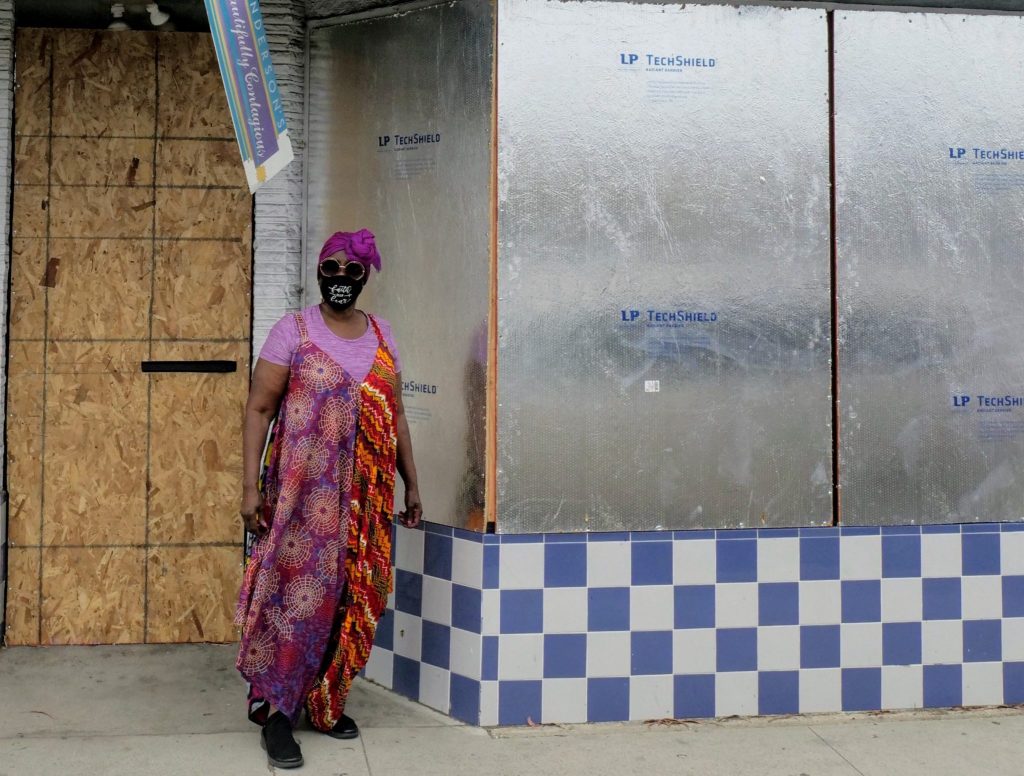 For Alisha "Peaches" Henderson, owner of the framing and art store Henderson's Beautifully Contagious on Willow Street, the night of May 31 was devastating on levels far beyond the physical ransacking of her business.
"I have been violated. You've touched me," Henderson said of the looters. "You've hurt my existence. I wasn't physically violated. I was mentally and spiritually violated."
Henderson now is not sure how or if she'll be able to reopen the store. She has created a GoFundMe to help with the cost of insurance deductibles and is hoping for financial support from the city down the line.
The 68-year-old entrepreneur is also concerned about how looting and the resulting closure of businesses may affect seniors in the city, including residents of New Hope Home, which Henderson leads as chief executive.
Last week, residents there were forced to leave a local grocery store when reports of looting in the area caused store management to close for the day. Henderson said she understands the frustration protesters feel in the face of racial injustice, but worries about the potential impact on services needed by the elderly, such as pharmacies and markets.
"Where does that leave us, where does that leave the older people, the seniors? How are we to survive?" she asked.
Henderson believes that the destruction of businesses that unfolded, while thousands of people peacefully demonstrated for racial justice, undermines the movement's message.
"It takes a community that values each other to survive," Henderson said.
'It will keep happening unless there's change'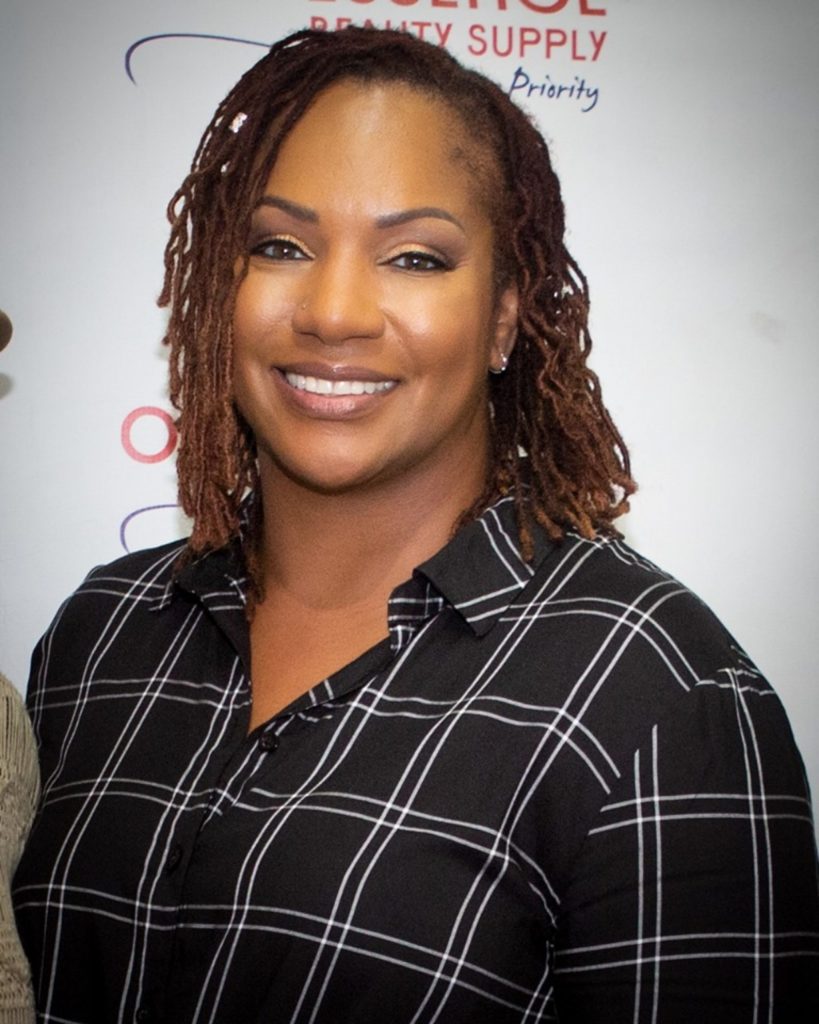 As the wife of a former LA County sheriff's deputy, Deidre Norville has had plenty of experience with sworn officers, not all of it positive.
The former owner of Our Essence Beauty Supply, who currently runs a business offering security consulting and janitorial services, recounted one particular incident that happened while her husband was still on the force.
"I was pulled over by the police and harassed. And my husband was working at the time. I had to call him on the phone and keep him on the phone while I was pulled over by his own coworkers," Norville remembers. "These are people that he has had to trust with his life."
Despite this and other negative experiences with law enforcement that her family of 5 has accumulated over the years, Norville said she isn't afraid—she's vigilant.
"I'm still unapologetically black. I don't just bow down to the police when they pull me over," she said. "My whole family is trained in what to do when we're stopped by the police, because we don't trust them."
As a business owner and wife of a former law enforcement officer, Norville said she doesn't condone property destruction, which her business escaped, but understands why some people are rioting.
"Everybody's upset about the looting and we're upset, because we have businesses here," she said. "But we get it."
Quoting Martin Luther King Jr.,  Norville said many people don't see any other way to make their voices heard. "Like Dr. King said: riots are the voice of the unheard. And it will keep happening unless there's change," she predicted.
2 generations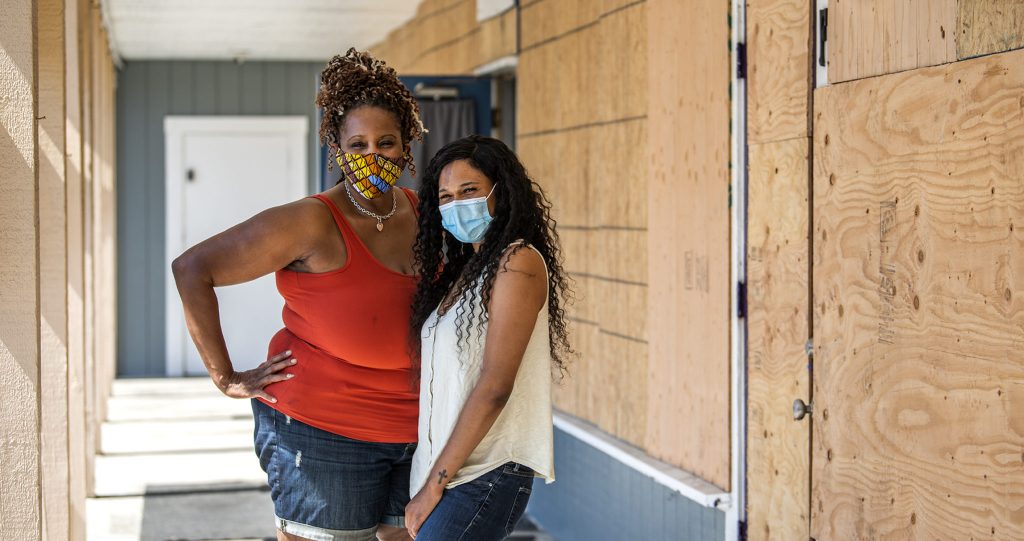 Micah "Mimi" Washington, owner of Mimi's Braid Boutique in Bixby Knolls, was 28 when fires and looting erupted across Los Angeles County, including Long Beach, after a Simi Valley jury acquitted 4 LAPD officers in the beating of black motorist Rodney King. 
Today, her daughter, Cristen Miller, is the same age she was when violence last swept through Long Beach.
"My daughter said: 'You should spray paint that this is a black-owned business,'" Washington said, a defensive tactic undertaken during the '92 uprising. But this time, I don't feel like the people that were doing that [looting] would have even cared."
Although Washington and her salon emerged unscathed from the recent chaos, she said the stress of it all has worn on her. "Because of my faith, I don't panic, I just roll with the punches and get through it, but it's a lot."
The climate of tension has been wearing on her daughter, too.
"I have a lot of mixed emotions," Miller said. "I'm proud that we are standing up for ourselves, but I feel the rioting defeats the whole point."
For lasting change, she said, her generation must reform the system from within. "We have to vote. We have to be the cops, the lawyers, the politicians," Miller said. "That way, when injustice happens, we are in the position to fight."
Both sides of the coin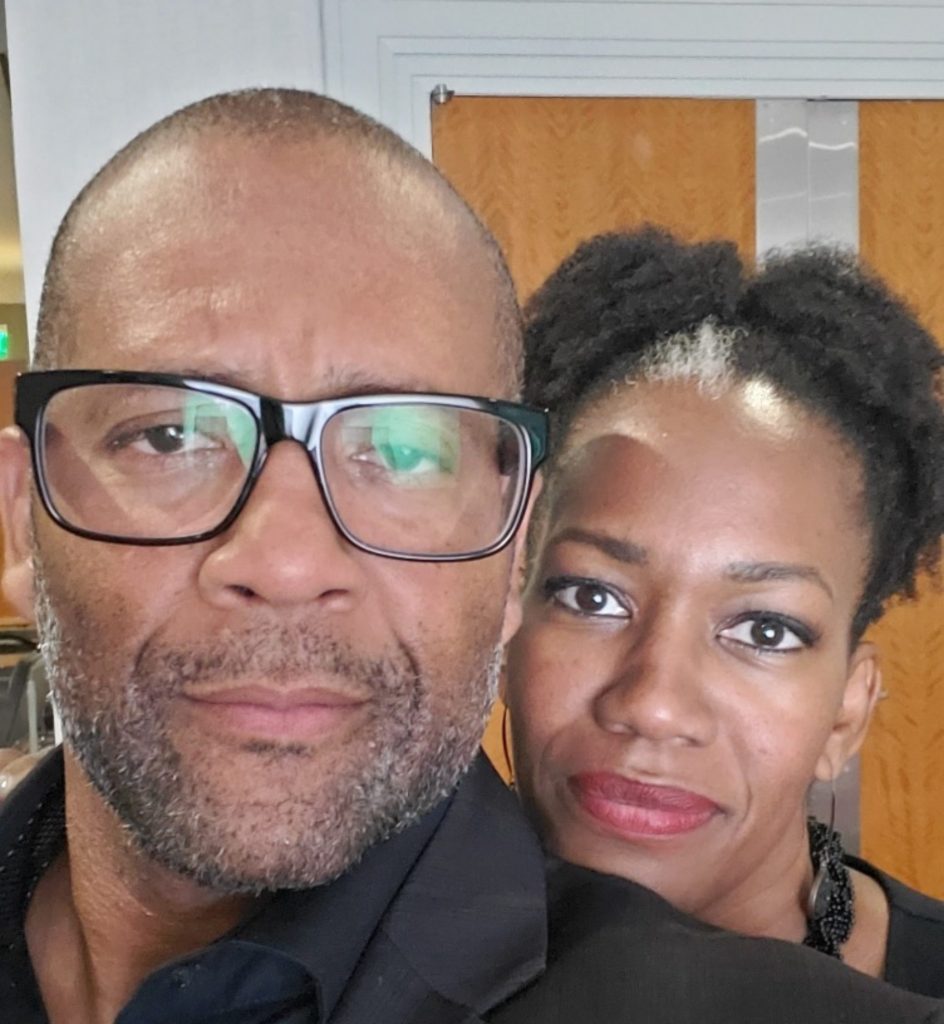 Aaron Blackburn owns several businesses in Long Beach: a barber school, a security firm and a share in Derricks on Atlantic, a barbecue restaurant. Blackburn is also a former LAPD officer, who joined the force in 1994 and decided to retire early 5 years ago.
As a black man and an ex-cop, Blackburn said he's seen both sides of the coin. "Being black, I've been pulled over, even though I knew I didn't do anything wrong," he said, recounting the time a white Long Beach officer followed him to his home in Bixby Knolls for no apparent reason, other than the color of his skin.
Despite some negative interactions with police, especially as a teenager, Blackburn said he still respected police officers—enough to want to become one. "It never struck me that law enforcement was a bad entity or that I'm afraid of law enforcement," he said. "I just knew I had to watch them."
Bad cops like Derek Chauvin, who has been charged with second degree murder in the death of George Floyd in Minneapolis, are police in name only, Blackburn said.
"There's a lot of sadness we all share over this guy, who wore a badge and pretended to be a police officer," Blackburn said of himself and many of his former colleagues on the force. "He liked the power more than the policing."
Meanwhile, Blackburn said, there are thousands of officers out on the streets every day, upholding their oath to protect and serve. Those officers need to be encouraged, said Blackburn, and practices like patrolling a beat on foot, getting to know the community, have to be implemented more widely to improve community-police relationships.
A self-described optimist, the former officer said the video of George Floyd was so devastating and widely shared that it will finally spark the kind of transformation that has long been needed. 
"Change is hard, especially in law enforcement, in the police department," he said. "Something traumatic had to happen for it to come to pass."