Every year, Miller Children's & Women's Hospital Long Beach cares for more than 65,000 children through more than 84,000 visits. These visits are made to the main campus at MemorialCare Long Beach Medical Center and seven auxiliary offices throughout the city, each of which offer different services. Having to travel to multiple offices for necessary care can take a toll on patients and their families, an issue soon to be solved by the new Cherese Mari Laulhere Children's Village, under construction a short walk across the parking lot from Miller Children's.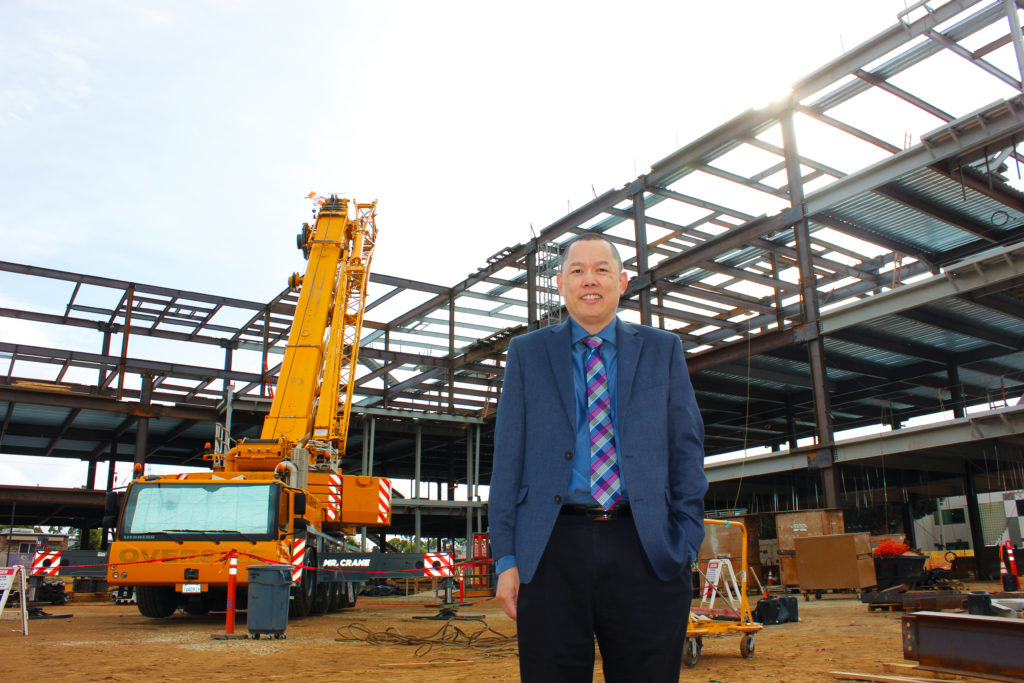 The 80,000-square-foot, four-story outpatient medical office will incorporate 36 different specialties, including pulmonology, gastroenterology and metabolic genetics, Dr. Graham Tse, chief medical officer at Miller Children's, explained. Plans for the facility also include pharmaceutical services and rehabilitation therapies. Inpatient care will continue to be based at Miller Children's.
"Many of our patients have multiple chronic medical problems, so bringing 36 specialties and other associated therapies and resources into one place really makes care for our patients better," Tse said. "We have the luxury of building the village around what we need for our patients and staff from the ground up, which is unusual. This is really a game-changing, cutting-edge building, leading care well into the 21st century and beyond."
Located at 2801 Atlantic Ave., the Children's Village will include 67 exam rooms, one blood-draw station and one specialty lab for the hematology and oncology patient care area. Each floor will feature a shared workspace for staff, as well as a small number of private offices for managers overseeing operations within the building. To assist patients' families that may have other children, Tse said the hospital's Cherese Mari Laulhere Child Life Program will be relocated to the Children's Village to provide childcare. Miller Children's leadership expects a 3-5% increase in patient volumes when the new facility opens in spring 2021, but have not yet determined if additional hiring will be necessary.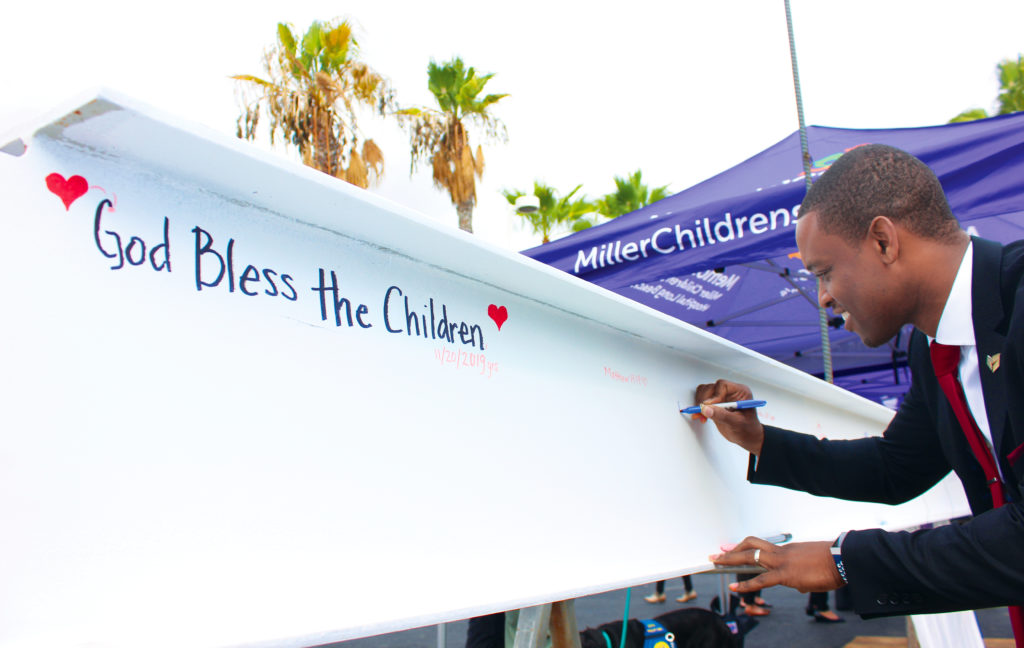 Hospital staff, along with patients and their families, celebrated the groundbreaking of the Children's Village in July but the vision for the facility began long before that, Tse noted. "It's been in full gear for the last few years in terms of the design and getting the funding . . . to make it all reality," he said. "But the actual conception . . . began probably over a decade ago."
The total construction budget for the Children's Village is $70 million, half of which is funded through 2008's Children's Hospital Bond Act. The hospital is funding the remainder of costs through philanthropy and its own funds. Last year, the Miller Children's & Women's Foundation launched a $60 million philanthropic campaign to benefit the project, as well as programs and services planned for the Children's Village that currently operate at a loss due to low reimbursement, according to hospital staff. One of the largest contributions to the campaign was from the Cherese Mari Laulhere Foundation, for which the new building is named.
"We serve a wide spectrum of patients, but the majority have transportation, socioeconomic and language challenges," Tse said. "We're going to be able to address them all within the Children's Village and make it really easy, efficient and painless for the patients to receive the care they need."