Development of new outpatient and inpatient mental health facilities are well underway at the VA Long Beach campus, with a new community living center not far behind.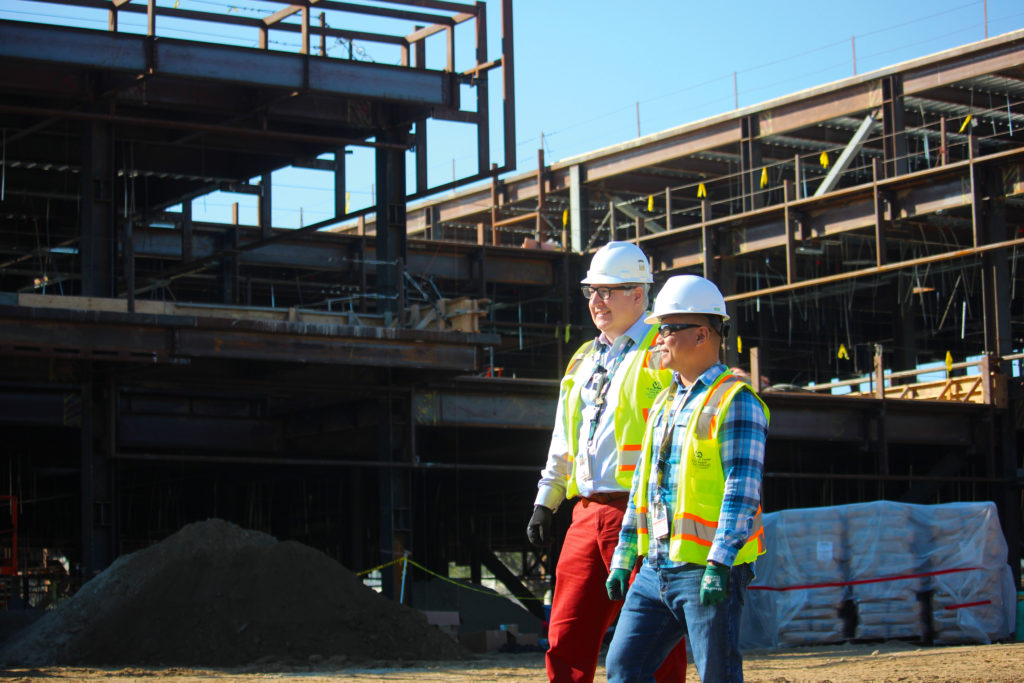 Built in the 1960s, current facilities are not equipped to keep up with advances in medical science as they pertain to utilities, particularly electricity, Chief Engineer Anthony J. Streletz explained. Additionally, the current facilities do not meet modern seismic standards and it was more cost effective to build new than to retrofit the old.
The new inpatient mental health facility will consist of 82,000 square feet in a two-story building and include 45 individual bedrooms with in-suite bathrooms. The current inpatient facility has 30 beds, some of which are in multi-patient rooms. The new facility will focus on acute mental healthcare, particularly for those with symptoms that have reached a level where they are a danger to themselves and others, Streletz said.
"Mental health has always been one of those things that, because it's not physically seen, a lot of people write off," Streletz said. "But it actually can be the most detrimental aspect of veteran life."
The outpatient facility will house mental health support programs, including individual psychiatric assistance, group meetings, drug rehab, social work and posttraumatic stress disorder assistance. The new building will include 80,000 square feet in a two-story building.
"These new facilities [will allow] the ability to bring providers to the veterans and provide space that is conducive to providing those services," Streletz said. "The community living center: that facility helps to continue creating self-worth – being part of a community and being respected for what they have done."
The community living center is divided into 10 "small houses" to create an "intimate and homelike atmosphere," rather than being "just a bed number," Streletz said. Each house will consist of 12 rooms and feature a dedicated kitchen and lounge area where residents can congregate. The three-story, 181,000-square-foot building also will include a communal lounge area where residents from all 10 housing groups can come together as a larger community.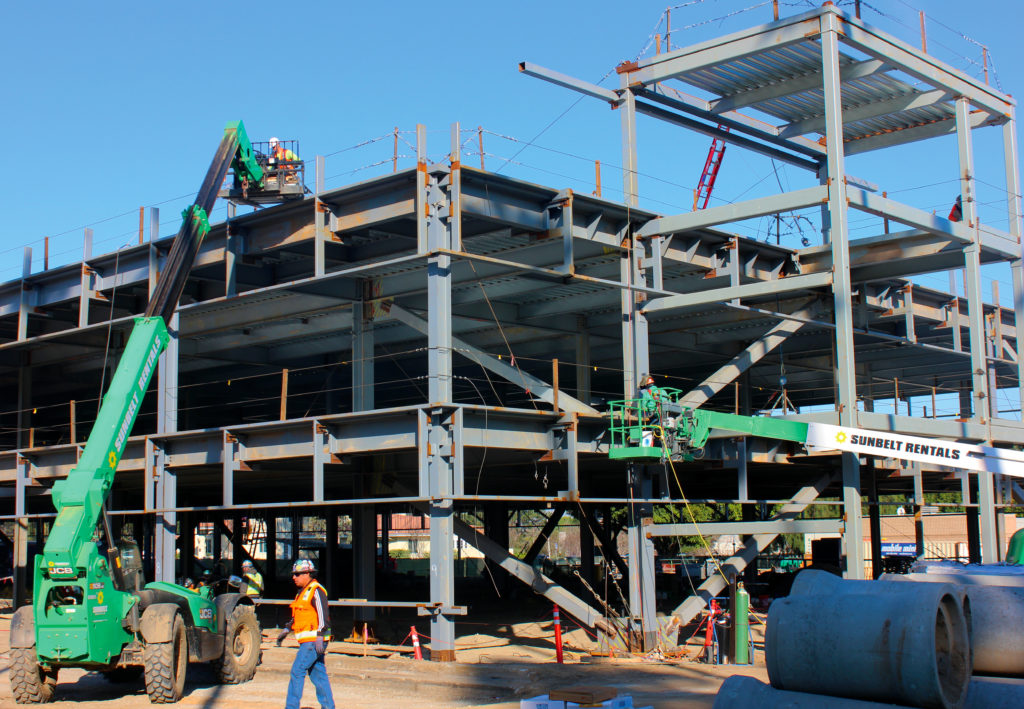 The facility will house veterans for various lengths of time – ranging from a few weeks to the remainder of their lives – depending on the severity of their needs. The current community living center has 90 beds.
Construction of the mental health buildings began in September 2018 and the steel framing was completed Nov. 12. The two buildings are slated to open in spring 2021. 
Site preparations for the community living center began in August. It is expected to open in fall 2021. The $317 million project is being funded entirely by the Department of Veterans Affairs.
When the three new buildings are complete, demolition of the old buildings will begin. A new, state-of-the-art spinal cord injury and rehabilitation center is slated for the cleared site, Streletz said. The current spinal cord facility serves approximately 120 inpatients and offers rehabilitation services. It is the largest – and oldest – spinal cord facility in the VA system, he noted.
California has the largest population of veterans in the U.S., with about 1.8 million of the country's 21 million vets calling the state home, according to the U.S. Department of Veterans Affairs. Los Angeles and Orange counties have some of the highest concentrations of vets in the state. VA Long Beach Healthcare System alone has around 55,000 veterans in its service area, Streletz said. 
"There's a lot of sacrifice – not only in body and soul when they put their whole life on the line, but also their families. Many of our veterans are deployed for long periods of time. Those hardships put a lot of strain on our veterans," Streletz said. "As the department of veterans affairs, our job is to pay back our veterans, for their service, . . . allowing them to live a full life after their service to the country."