The first homeowners at Dorado, the city's newest detached single-family development, are preparing to move in during the coming weeks, according to Arturo Lucero and Theresa Bichlmeier, the sales team for developer Pulte Homes.
The development includes 40 single-family homes at 3655 Norwalk Blvd., near the City of Hawaiian Gardens which borders Long Beach at the city's north-easternmost point. Newport Beach-based community planning firm Preface originally had entitlements approved in February 2017, but before the construction of homes could begin, the long-standing El Dorado Park Community Church had to be razed.
The site served as the home of the church for 55 years. The sanctuary was erected in 1963, two years after the church purchased the vacant lot. Preface purchased the property in 2014, and the church continued to operate for two more years before it was demolished. Pulte Homes acquired the project site and entitlements from Preface in January 2018, making it the company's first project in Long Beach, despite having developed upward of 100 sites in Southern California, according to Sohail Bokhari, Pulte Homes' vice president of land.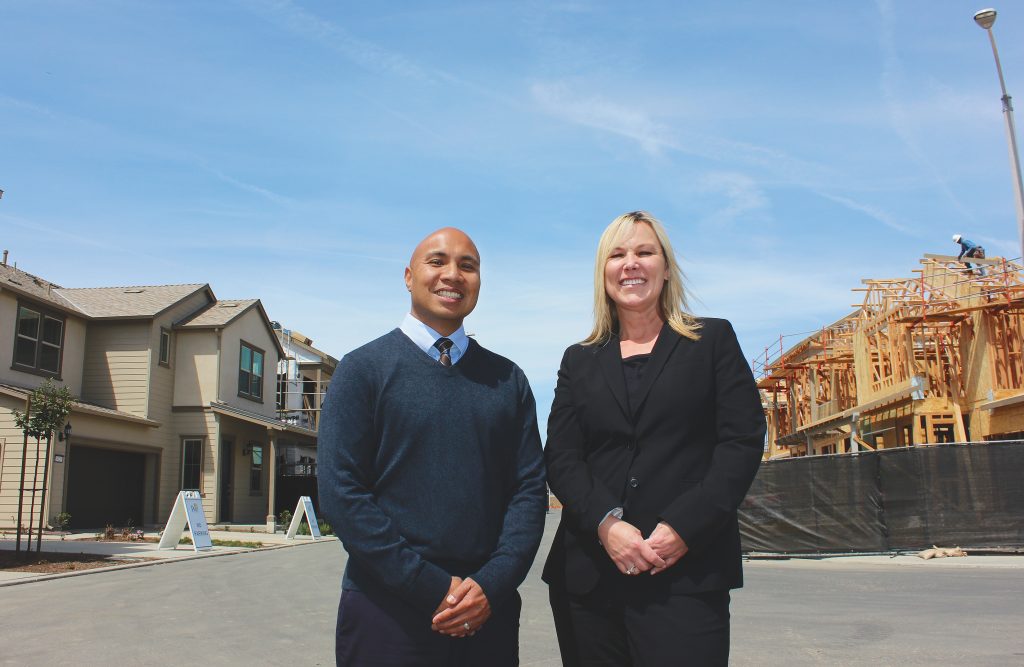 "It was a nice baton pass," Lucero said of Pulte's acquisition of the project. "It's a nice central location right on the boundary of L.A. County and Orange County . . . with two or three highway arteries [nearby]. And when you look at a good four [to] six-mile radius, there really isn't anything as it pertains to new, gated, single-family detached [homes]."
The cultural aspect of the site's proximity to California State University, Long Beach, El Dorado Park, the Cerritos Center for the Performing Arts, and entertainment and dining at the Los Cerritos Mall were other contributing factors to Pulte's decision to acquire the project, Lucero noted.
The Dorado neighborhood features three floor plans ranging from four to five bedrooms and 2,465 square feet to 2,901 square feet in size, with a price range of $914,000 to under $1.1 million. Construction on two model homes commenced in September of last year. The models were completed on time for a November grand opening event, around which time construction began on for-sale homes.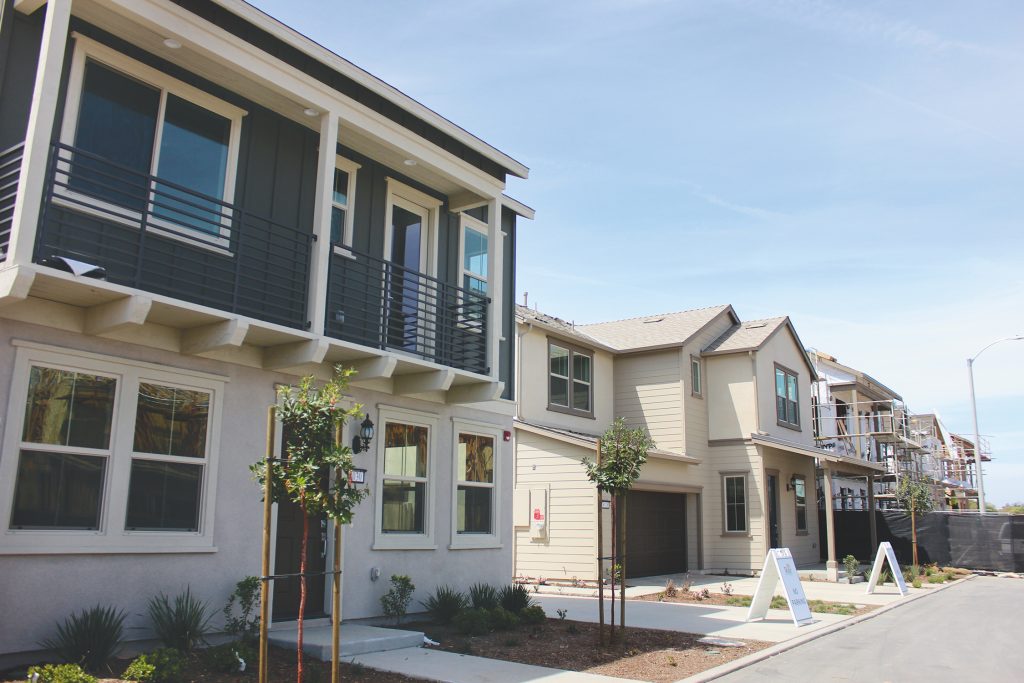 "During our grand opening we had over 300 visitors that toured, and our reception has been nothing but positive," Bichlmeier said. "People are excited that we're here. People are excited to see new homes going in the area."
Twenty of the 40 homes have been listed for sale, 13 of which have already closed, with two more being finalized. To date, two livable homes have been completed at Dorado, with six more homes being framed and trenches being dug for four others. Lucero said the gated community is expected to be completed during the first quarter of next year. The completed community also will feature two pocket parks, including a playground area and a "meandering" walkway. Upkeep of all community spaces and front yards is included in the $190 homeowner's association fee.
Lucero and Bichlmeier explained that Pulte Homes takes pride in customizing homes for buyers, as opposed to other developers that construct tract housing with several unchanging interior and exterior designs. Dorado homebuyers have the ability to customize interior and exterior designs, including an array of finishes, during a meeting with designers at Pulte's Irvine showroom, or utilizing online tools, Bichlmeier explained.
"They're empowered to personalize their home both on the structural aspect as well as the design aspect," Lucero said. "We let them know, 'you put in what your heart desires; content is based on what your needs are and, most importantly, what your budget is.'"
Lucero explained that comparable homes in the surrounding area have price points that are equal to or above Dorado, often reaching between $1.1 million to $1.3 million. However, he noted that those homes are decades old and may need work to fit a family's specific needs. Dorado homes come with a buyers' warranty. "It gives them a little more peace of mind and it's not as stressful as remodeling a 40-year-old house," he added.