Residents ventured out of their homes along Palo Verde Avenue and drivers pulled over to the side of the road to watch as a home, piece by piece, was lifted into the air by a massive crane and maneuvered into a single-family backyard near California State University, Long Beach, on a sunny January afternoon.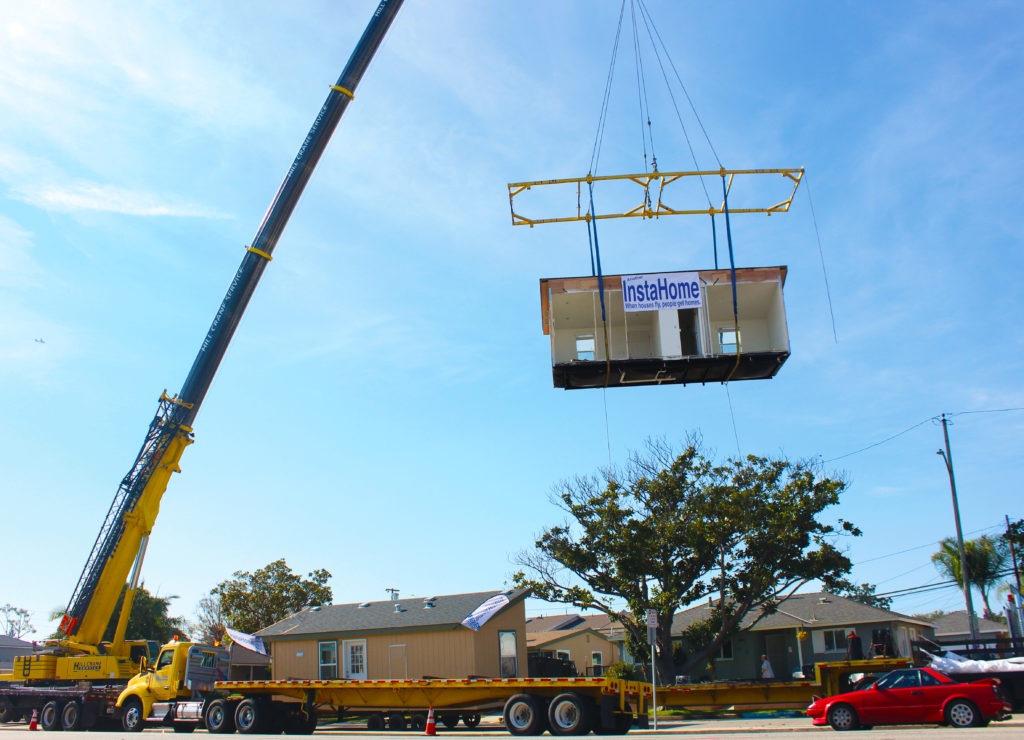 To combat the statewide housing crisis, government officials in Sacramento and Long Beach have passed legislation to encourage residential development of all types, including accessory dwelling units (ADU) – small, secondary homes adjacent to a single-family houses or multi-family buildings on the same property. Traditionally, these homes have been conversions of already-existing spaces, such as garages, or new buildings constructed onsite; but on January 23, the first prefabricated ADU in Long Beach was installed by local developer InstaHome.
"All the good land is being used – it was developed 70 years ago. Everybody has these gigantic backyards with cabanas and swimming pools.," InstaHome Managing Member Mark Malan said. "The governor realized that if you stick a second home back there, it would [be] part of the solution to the housing crisis."
Prefabricated ADUs are built to statewide standards set by the California Department of Housing and Community Development, which are meant to streamline the permitting process of construction at the local level. Once a prefab ADU design is approved by the state it may be replicated on any qualifying property.
Local governments may pass additional ADU easements to further encourage installation, but cannot pass laws that are more restrictive than the state's. In Long Beach, ADUs are allowed on any property within residential, mixed-use and planned development zoning districts, as well as areas with specific plans allowing residential uses, and may range in size from 150 to 800 square feet. One ADU may be installed on a single-family property, while multifamily property owners may add  up to 25% of the number of existing legal units. ADUs do not have to meet any parking requirements.
The unit installed by InstaHome last month is 600 square feet with one bedroom, one bathroom, washer and dryer hookups, upgraded countertops and finishes, and a private patio area. The ADU was also painted by the manufacturer to match the renovated single-family home.
"They're great . . . to move your elderly parents into so you can keep an eye on them. Others do it for their [child] coming home from university who can't afford to live in the neighborhood. Or there could be a change in marital status and your child is coming home with your grandchild," Malan said. "However, the majority, I truly believe, are done because of the income – there is money to be made in having less yard work and replacing all those chores with a monthly renter."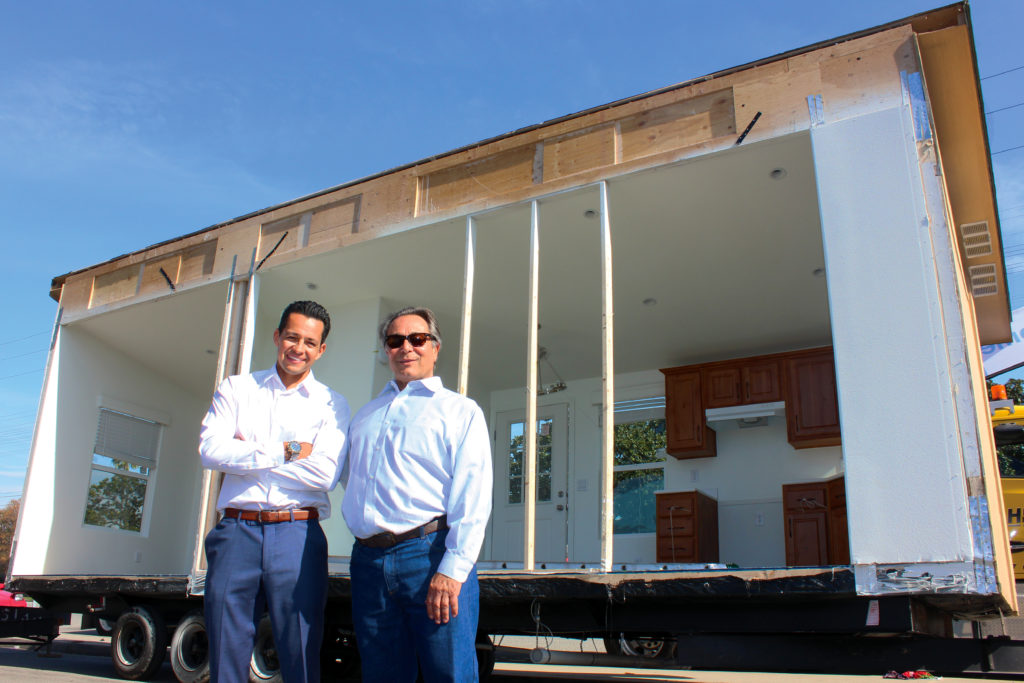 Prefabricated mini-homes are built offsite and transported by truck to the property in sections, Malan explained. This process allows for construction to occur simultaneously with permitting and site prep, which expedites the process, meaning more homes could come online in less time.
Malan and Juan Huizar, his business partner of 20 years, explained that they plan to continue  purchasing single-family homes in Long Beach and surrounding areas that are in disrepair, fixing them up and adding an ADU to the property. Some properties will be sold, he explained, while others will be retained as rentals with two separate units providing income.
While the company has only completed the process on one of its properties, it has plans for a second installation at a site on 4th Street in Long Beach. Malan said that the company's plans only consist of installing ADUs on its own properties but that he is not opposed to working with other property owners.
"Long Beach is making a good effort in coming up to speed in allowing these ADUs. Anyone who owns a house with a big backyard could certainly benefit from having one of these." We figured that the cost of adding a factory-built home is about $150,000," Malan said. "If you rent it for $1,500 a month, then it would take you a hundred months – eight and a half years – to break even on it. So it's not a get rich quick, but you're providing housing. That's the important part."