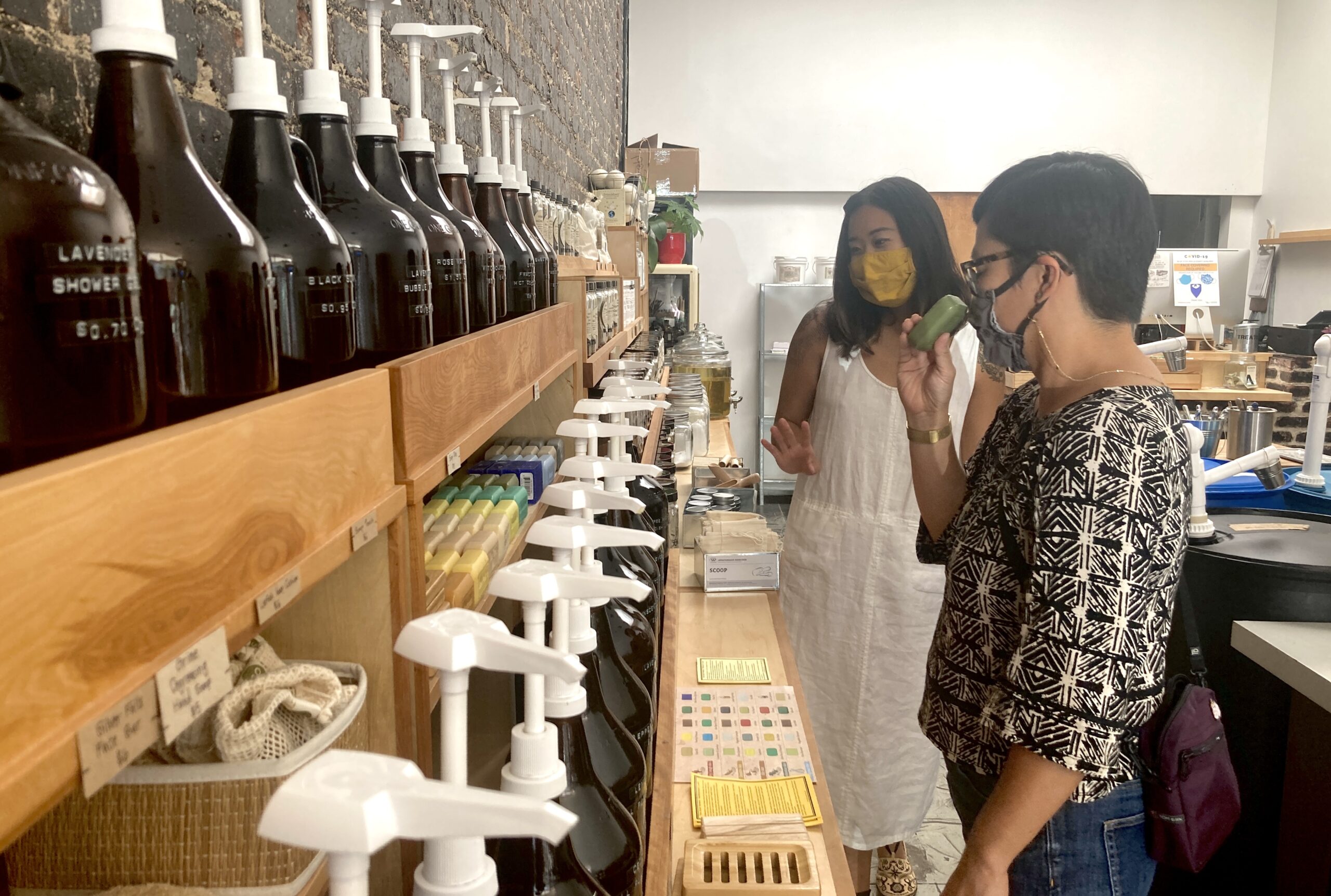 Strolling through Downtown Long Beach on a weekday evening, one is likely to encounter patios humming, if not quite buzzing, with guests returning to watch a football game, have an after-work drink with colleagues, or both.
Despite some residual hesitation to gather in large crowds—and businesses' troubles finding workers to serve drinks, bus tables or ring up sales—business in Downtown Long Beach is slowly rebounding after the worst of the COVID-19 pandemic, according to the Downtown Long Beach Alliance's newly released annual retail snapshot. The report focuses on businesses like retail stores but also includes bars and restaurants.
By all measures—rents, occupancy, parking and pedestrians—the analysis found Downtown Long Beach is on the upswing.
"Downtown Long Beach has experienced a level of retail resiliency not observed in most high-density urban cores," said DLBA Chief Operating Officer Broc Coward. "A combination of factors, including providing access to grants and expanded outdoor capacity, have made a difference, as well as support from local residents and willing landlords. Going forward, DLBA is developing a longer-term retail-sector plan as a priority in our new strategic plan."
Rental rates, for their part, have slowly begun to rebound after a significant drop from the coronavirus-induced mandates that forced many retail businesses to shutter or reduce operations. Average rent hit its lowest levels at the end of 2020 and in early 2021, but it has since come back up, currently standing at $2.61 per square foot, according to the real estate analysis service CoStar.
But growth remains slow: By the end of last month, rents had gone up just under 1% over the course of 12 months.
Retail occupancy, meanwhile, has increased to nearly 95%—comparable to pre-pandemic times—after dropping to 93% in the winter, its lowest level since 2016.
And new retail space will become available soon. There is currently more than 50,000 square feet of new retail space under construction in Downtown, including 11,000 square feet of space at the renovated Ocean Center Building and 25,000 square feet of new retail as part of the Broadway Block multi-family development.
On-street parking transactions and pedestrian counts also show a return to Downtown, albeit timid.
The number of daily parking transactions within the boundaries of the DLBA's business improvement district has fluctuated over the past year, suffering a deep drop in the midst of the winter COVID surge, before recovering in the summer to a peak of over 500 transactions per day—inching closer to the pre-pandemic number of roughly 750 transactions per month in the fall of 2019.
Pedestrian counts in Downtown have also been increasing since their sharp drop at the beginning of the pandemic in early 2020, with the exception of a dip in pedestrian traffic between October and February, when Los Angeles County faced one of the deadliest periods of the public health crisis.
Over 4 million people visited the Downtown area in August, according to aggregated mobile location data collected by software company Placer.Ai, a contractor to the DLBA, marking an increase from an early-pandemic low of just over 2.5 million visitors.
Businesses, too, have been feeling the uptick, although optimism remains reserved.
"People don't go out like they used to—I don't," said Brian Smith, a manager at Shannon's Irish Pub and Sports Bar on Pine Avenue. "It's an extravagance."
But patrons like Sean Callaghan, a manager at a logistics firm with headquarters in Downtown Long Beach, are a glimpse of hope. Colleagues and business associates have once again started to visit the company's downtown offices, bringing with them client lunches and post-work drinks.
"That sort of stuff is coming back again," Callaghan said. Personally, he said he also feels more comfortable going to bars and restaurants again. "I'm vaccinated, so I'm not as worried as I used to be."
Over in the East Village, customers are returning as well. Bring Your Own Long Beach, a refill station for hygiene and home products, was highly impacted by the pandemic due to it's high-touch concept—patrons refill their own bottles and jars with products from large refill containers—manager Emily Lou said.
"It's definitely taken a toll on us," Lou said. But now, things are looking up. "Folks are really excited to be out—I've had customers who I hadn't seen since the start of the pandemic."