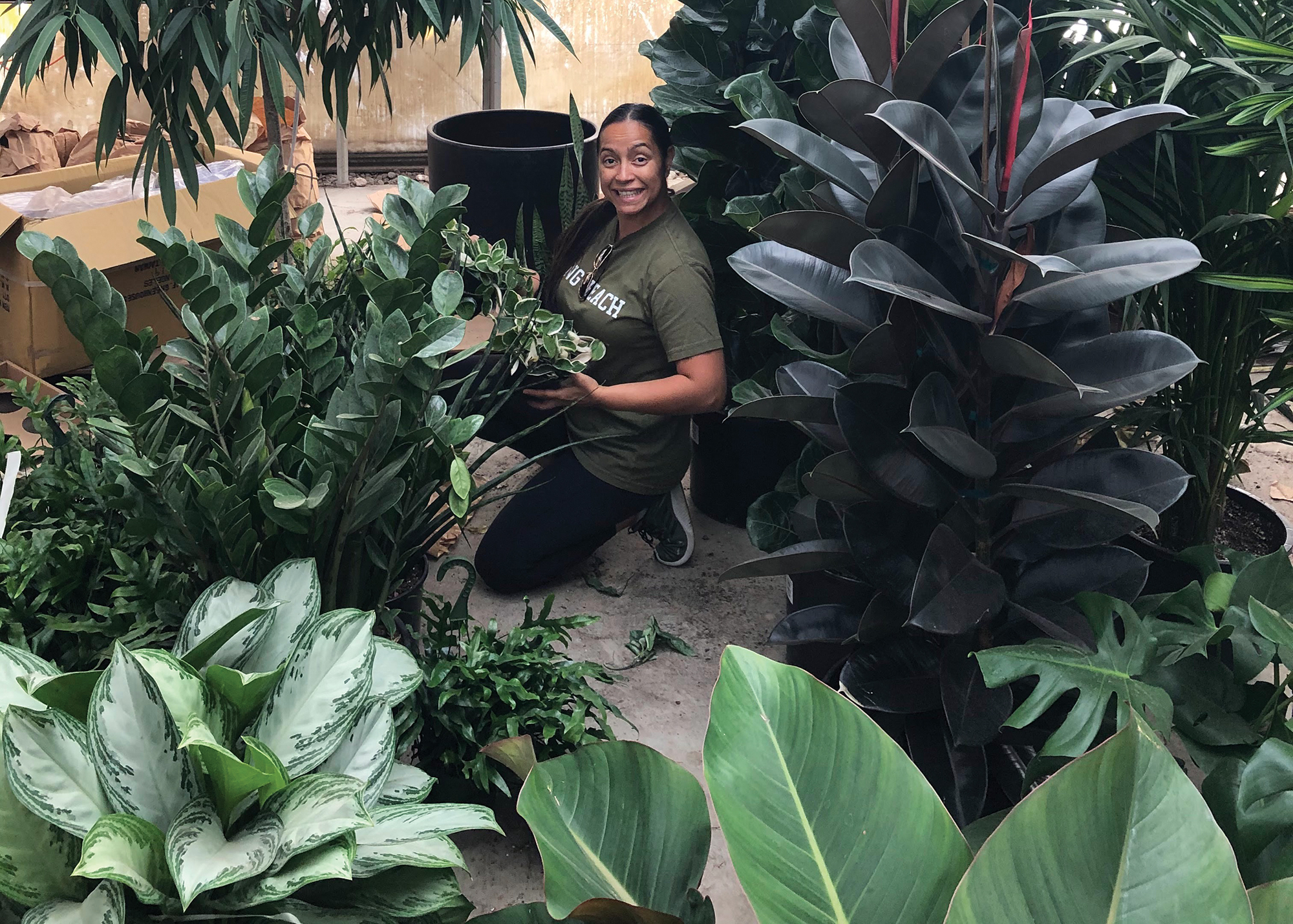 Jennifer Bermudez-Perez stared at the screen in shock. She couldn't believe what she was seeing—or rather, what she wasn't.
It had been three months since Bermudez-Perez, 46, had sent out a job posting for her Long Beach-based interior plantscaping company, Growing Roots. In that time, of the roughly 100 job boards that published her posting, she received only six candidates.
"It was like crickets," Bermudez-Perez said. "I was dumbfounded at the lack of response from a job posting."
And it seems Bermudez-Perez isn't alone. She was one of the 1,466 business owners in the Goldman Sachs 10,000 Small Businesses community who participated in a survey that sought to gauge how the omicron variant and other COVID-19 strains have impacted their line of work and how effective the government's response has been.
The survey—which was sponsored by Goldman Sachs and has been conducted four times a year since its launch in 2020—included input from small business owners in 47 states and two United States territories. The responses for the most recent survey were collected over a three-day period from Jan. 10-13 and results were released late last month.
Almost 80% of the respondents were concerned about the impact the spread of omicron has had on their business, while 71% say they have seen their business negatively impacted by the virus.
Bermudez-Perez, who was looking to replace an employee moving out of state, tried to make due with what she had, reaching out to the candidates who did respond with questions. She received nothing but silence back.
Nothing like this had ever happened before, and a perplexed Bermudez-Perez contacted ZipRecruiter to see if there was an issue with her posting.
"They looked into it for me, and they said, 'No, it's up and it's good,'" she recalled. "They said I could put in some more information here and there, which I did. I ended up finding somebody, but it wasn't from any job site."
This hiring problem is echoed by many of her fellow business owners surveyed, with 87% of respondents admitting they have difficulty with finding qualified candidates, and half of respondents saying they believe the difficulty hiring and retaining qualified candidates is the biggest problem presented to small businesses today. Overall, 97% of surveyed owners responded that their issues with hiring have directly impacted their bottom line, up from 80% in Sept. '21.
"I ended up having to get creative, because I had existing employees who worked for me and someone else. So I had to incentivize them to give me more days," Bermudez-Perez said. "It was 'Can I get a day here, can I get two days there?' just to make sure that we were fully staffed."
Another hiccup presented by pandemic lockdowns are issues with the products themselves. Supply lines have been erratic, and almost 70% of surveyed respondents say they have been negatively affected by supply chain issues. Bermudez-Perez was one of them, suffering from a dramatic spike in flower use due to the combination of an increase in funerals and a pandemic houseplant trend.
"When COVID started, everybody started buying plants, and everybody turned into a plant store. I would go into a nursery sometimes, and it would be empty," she said.
She also attributes the issue to growers halting production for several months as people were still trying to understand what COVID was. This stall in supply made it even more difficult to fulfill the now-astronomical demand.
"When [growers] started producing again, they just couldn't keep up. It was only just recently that inventory was coming back to what it was, so it was really hard to get what I needed," Bermudez-Perez said.
"Trying to figure out substitutions, trying to get plants wherever I could, whether I had to go down to San Diego or go up North, that was an issue."
The third biggest obstacle to business success, according to surveyed owners, is the inflation spike caused by the pandemic. About 84% of the business owners said they have felt inflation pressure increase during the spread of omicron, and over three-fourths of respondents said they have been negatively impacted by inflation.
A large majority of business owners believe that the response to COVID-19 has still not been adequate when it comes to supporting "mom-and-pop" shops. Less than 10% of owners surveyed believe that the federal government has provided enough support for any of the previously mentioned issues, and over 80% support continued emergency financial assistance from the government.
Bermudez-Perez believes that there is a deeper issue than just the aid itself—too often, she said, the government isn't connecting with business owners about aid and other support.
"It's not just 'Hey, this is available,'" she said. "It should be 'Hey, this is available, and this is how you can get it, and if there is some sort of barrier in the way, here is who you can contact.' Having resources available to small businesses is so key, especially for those who just started."
The perception of the response has caused a sudden downturn in support of the government's direction. Less than a fourth of the respondents said that they believe the country is heading in the right direction, compared to 67% from June '21. In fact, 36% of businesses said that 2021 was more difficult than 2020.
In spite of this gloomy outlook, 73% of respondents believe that they are optimistic about the way their finances will trend in the coming year. Business owners are setting their sights on the hope that 2022 and the potential waning of the pandemic will be the key to rebounding financially, and Bermudez-Perez is one of them.
"I am optimistic that we [as a country] will be able to push forward," she said, "and learn from our mistakes."