To address California's ongoing housing crisis, Gov. Gavin Newsom has called for the construction of 3.5 million new housing units by 2025. That would equal an average of 500,000 new units every year – or more than six times the number of homes California actually builds each year, according to the state's department of housing and community development. Yet the governor has taken this goal seriously, proposing a $1.75 billion economic package to deal with the housing crisis and even directing his attorney general to sue the City of Huntington Beach for failing to meet its housing allocation goals.
But what of the legislature? Have California's assembly and senate risen to the governor's challenge? Senate Bill (SB) 50, the most sweeping housing reform yet attempted, was postponed last month by the Senate Appropriations Committee until 2020. SB 50 would have changed zoning laws to allow the construction of taller buildings and multi-family housing in areas currently dominated by single-family homes. The bill was opposed by Long Beach Councilmembers Al Austin and Stacy Mungo, who claimed that the bill would negate local laws in favor of a "one-size-fits-all" state solution that would reduce parking and increase density in single-family neighborhoods. They asked their colleagues to oppose the bill, and the council ultimately made a formal vote to that end.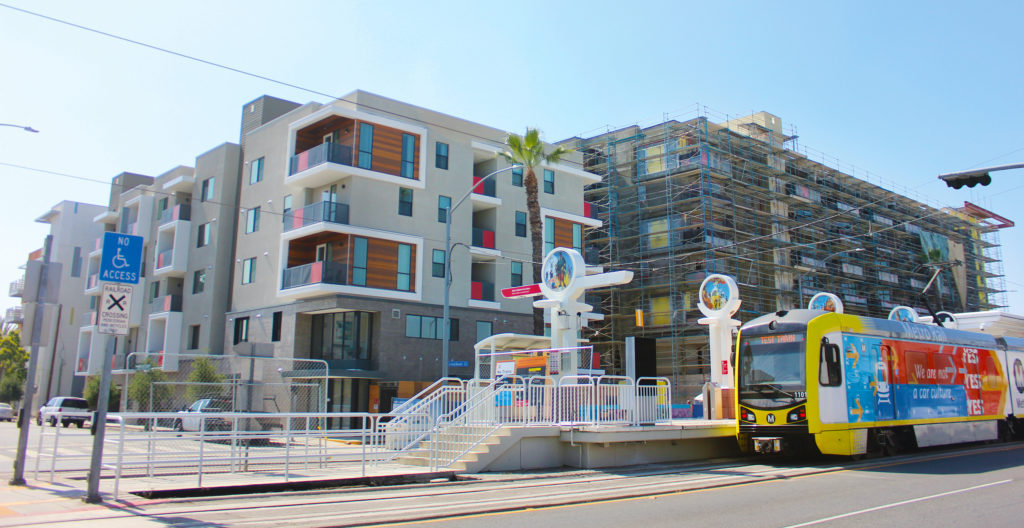 Several more proposals that aim to address facets of the housing crisis remain active in the legislature. SB 330 was proposed by Senator Nancy Skinner (Senate District 9) and has the support of the Pacific West Association of Realtors. The bill would make it easier for new developments to obtain permits, eliminate a host of fees on low income units, and prohibit restrictions on certain types of housing construction as well as the demolition of rent-controlled units.
Skinner told the Business Journal that the bill was inspired by her firsthand observation of what happens when a city suddenly loses many units, such as during the Oakland firestorm of 1991 while she was on the Berkeley City Council. To replace the destroyed units, the cities streamlined their permitting process in order to build more quickly, she said. "We are in a housing crisis up and down the state. All of our local governments have zoned for more housing than has yet been built, so I thought, okay, let's just let local governments do what they're doing, but do it faster and more efficiently," she said.
Laura Foote, executive director of pro-development advocacy group YIMBY Action, said she was a "passionate supporter" of SB 330 for its attempt to streamline and simplify housing production in areas that need it. "Really, it's just a grab bag of 'don't make the problem worse."
Assembly Bill 1763, proposed by Assemblymember David Chiu (Assembly District 17), would eliminate density limits for affordable housing units located near specified transit corridors and enable the construction of taller buildings. The bill also offers subsidies to developers building housing developments that are 100% dedicated to lower-income households. "It's a great bill," Foote said. "You need a certain amount of density to make a subsidized project worthwhile. And making sure that you can actually build to that density, and especially near transit, is really important. It would be great if we could apply that same kind of philosophy to all kinds of housing, but if we can agree about subsidized affordable, that's a good step forward."
Three housing bills proposed by Assemblymember Phil Ting (Assembly District 19) were approved by the assembly last week. AB 68 and AB 69 focused on accessory dwelling units (ADUs), also known as "granny flats," by streamlining their permitting process and expediting their construction respectively.
"Accessory dwelling units are probably some of the fastest, cheapest ways that we can build moderate income housing," Ting said. "It fits right into neighborhoods, so it doesn't stick out. It's actually density that most people are fine with because it just adds a slight amount of density to any neighborhood."
Ting said he doesn't anticipate much opposition to the bills in the senate. "Given all the issues we're facing regarding housing, this is really one of the most popular methods."
A co-author of SB 50, Ting said it was unfortunate that the bill has been put on hold. "But the pause on SB 50 made this legislation even more important," he said of AB 68 and 69. "There's almost no legislation talking about streamlining and production of housing. We're doing tax credits, we're doing subsidies, and we're doing some tenant work, but there's actually very little that's helping on the production side."
Ting also proposed AB 1486, which prioritizes affordable housing projects on public land near key transit sites, schools and employment centers. To become law, Ting's three bills would need the governor's signature by mid-September.
AB 1484, proposed by Assemblymember Tim Grayson (Assembly District 14), would require local governments to clearly state all fees associated with housing developments on their websites. The California Association of Realtors is a co-sponsor of this legislation, stating that it promotes clarity on all development fees.
Foote summed up her opinion on AB 1484 succinctly: "Anybody who opposes this bill is against transparency," she said. Foote went further, calling the arguments against the bill "laughable." It should not be difficult for governments to list all their fees online, she said. "Right now, when someone wants to propose a housing project . . . it is unknowable at the beginning of that process what the total amount of fees are going to be. So you get this problem of permitted buildings that don't get built."
The official stance of the Pacific West Association of Realtors (PWR) is that California should build its way out of the housing shortage, CEO said. This also has the added benefit of creating more construction jobs and economic activity for the state. By contrast, proposals that aim to regulate housing are likely to have unintended consequences and create more government bureaucracy, he said.
In Hawkins' estimation, the best proposals are those that pave the way for more construction. "For instance, more streamlined and accelerated land-use approvals for homebuilding, greater flexibility in the construction of accessory dwelling units, zoning that supports mixed-use and infill projects, and enhanced voluntary incentive programs for the development of low to moderate-income units are all housing approaches that can contribute to addressing home supply and affordability," he said.