Since 1947, California Swaging & Cable Products Co. has been manufacturing cable assemblies for military and commercial aircraft, helicopters, missiles, parachutes, military ejection systems and even space vehicles. In fact, cable assemblies from California Swaging held the Apollo 11 capsule's parachutes that made a successful reentry to Earth possible.
"We're so proud that part is recognized as part of our history," company spokeswoman Hannah Yoder said. California Swaging workers didn't get to meet any astronauts, though, she said. "Given the nature of our business, some of the work we do is confidential. That's about all we can say."
This historic and secretive business at Esther Street and Oregon Avenue in the Washington neighborhood in Long Beach has been under the same family ownership for more than 50 years. It's also part of The Carpentering Group, a branch of companies across the state that manufacture wire rope, slings and other rigging equipment.
California Swaging has a staff of just five, three of whom work on the assembly lines, Yoder said.
During the pandemic, its sales dropped, but its small company size became an advantage. Pre-pandemic, it averaged 60,000 cable assemblies a year.
"We had our trials, like most other essential businesses, but we consider ourselves fortunate to have been able to remain operational and to be able to deliver the products when it was needed as we support other essential businesses," Yoder said.
Compared to a grocery store with bustling customers and employees daily, California Swaging was able to meet social distancing requirements pretty easily so "we were somehow able to pivot."
"We're small enough that we're giving personalized service yet large enough to handle your requirements," Yoder said.
Swaging is a process that uses a tool or machine to compress a metal in a measured way.
For instance, one of the company's products is a "sleeve." If you have a metal cable, (think wire rope) and you want to create a loop, called an eye, so that it becomes hookable, you'd have to use a swage sleeve to hold the eye in place. Workers will swage, essentially squeeze, the sleeve onto the cable.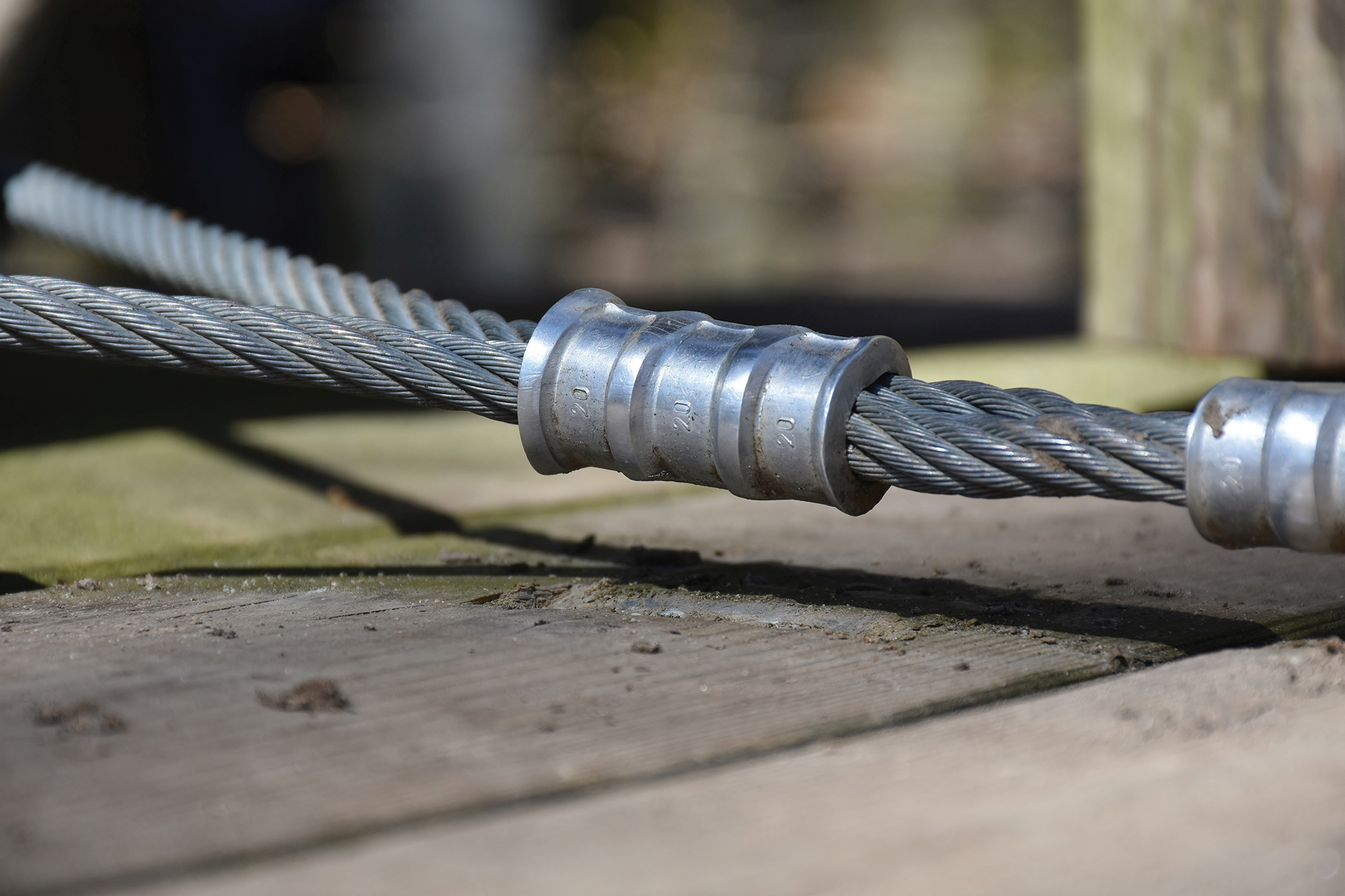 "It's a process that creates a virtually permanent bond between the fitting and the cable," Yoder said.
Swaging an aluminum sleeve onto a steel cable, for example, makes a cable assembly. They also stock or manufacture wire rope, turnbuckle barrels, aircraft pulleys, cable cutters, and other hardware.
Yoder said that each manufacturing job is set up differently to the customer's needs.
"Some can be made in minutes, some will take longer, maybe an hour," she said about working with cables. "And sometimes even an hour just to get set up for it. The length, the size are just major contributors. It just all depends."
Because the company works with government agencies such as the military, Yoder said that she could not go into detail about their clients nor the frequency of the products they sell.
Yoder said clients can contact the business directly via phone or email, and it will see "if it makes sense to work together," she said.
Being a family-owned business, she looks forward to seeing the company continue its work, perhaps helping one aerospace mission at a time.
California Swaging & Cable Products Co. is located at 708 W. Esther Street.