Visitors to the cannabis shopping portal Weedmaps find the website's map of Long Beach dotted with small, turquoise car symbols, signifying delivery services that offer a wide range of cannabis products. What many shoppers may not know – or choose to ignore in pursuit of a good deal – is that delivery-only cannabis sales are illegal in the City of Long Beach. But enforcing those rules has proven to be tricky for the city, and some in the legal cannabis industry are asking officials to step up their game or lose out on large amounts of tax revenue.
Adam Hijazi, CEO of two licensed dispensaries in Long Beach and president of the Long Beach Collective Association, said he estimates the market share of illicit cannabis businesses to be around 85%. "The illicit market, they don't pay for workers' comp. They don't pay for general liability insurance. They don't pay livable wages and they don't have lab-testing requirements," Hijazi said. And most importantly, for the city's finances at least: they don't pay taxes.
Without the burden of taxes, the cost of compliant facilities and the various fees required to become a licensed cannabis seller, unlicensed delivery services can offer more competitive prices than their licensed, storefront counterparts. "What they've essentially done by overtaxing the industry is they've strengthened, in a lot of ways, the black market," Elliot Lewis, who holds licenses for several dispensaries in Long Beach, told the Business Journal. "They've put a protective tariff on the black market."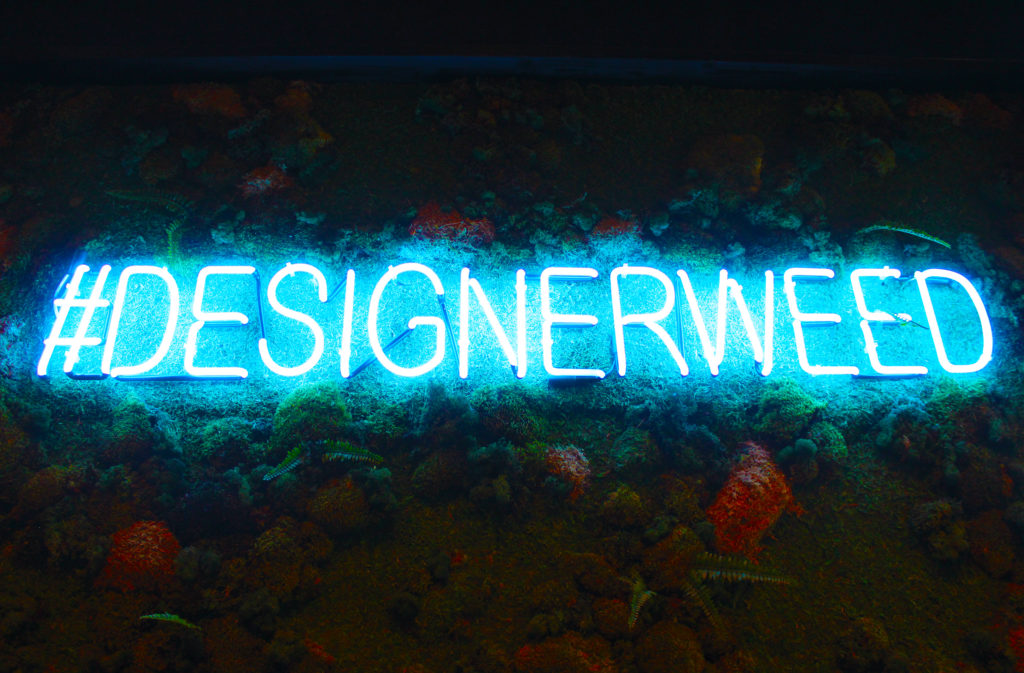 Lewis is among several dispensary owners who would like to see the city reinvest more of the tax revenue collected from legal dispensaries into the enforcement of its cannabis ordinance. "If they want a legal cannabis market, they need to take some of the revenue that we're producing and put it back into enforcement," he said.
The city, in turn, finds itself in a bind. As tax revenues from the legal cannabis industry trail behind expectations – largely because of illicit competitors, according to legal sellers like Lewis – funds for enforcement initiatives remain low. "Right now, it's difficult," City of Long Beach Cannabis Program Manager Ajay Kolluri told the Business Journal. "The amount that we've collected from our licensed businesses has, at least for the one year that we've had a full operation, not been enough to offset the cost to the city for regulating these businesses."
Meanwhile, the burden of fees and penalties falls largely on legal operators. According to city officials, licensed businesses paid $375,000 in fees and penalties in the last fiscal year. Unlicensed businesses paid a total of $25,000 in penalties. When the city shuts down illicit cannabis businesses, there usually isn't a fee that's charged to offset enforcement costs, according to Kolluri. "It's just been a real burden," Lewis said. "I think we're operating in the worst of all worlds right now."
The decriminalization of illegal cannabis sales, a component of Proposition 64, means the consequences for illicit businesses are minimal, while the financial rewards are high.
"We don't want to see anybody go to jail, we don't believe in criminalizing it, but we would like to see fines and enforcement. And the part that's frustrating is the tax money," Lewis explained. Hijazi also noted that going after small fish, like individual delivery drivers, won't solve the city's issue with unlicensed delivery services. "They're just trying to have a job. It's more about the higher-ups," Hijazi said. "We have to be able to figure out how to enforce on a higher level with regards to the illegal commercial production."
According to Kolluri, the city is currently in the process of developing enforcement mechanisms that would allow them to go after delivery services more efficiently, although he said he was not at liberty to share more details at this point. The city's FY 2019 budget for Measure MA funds included a $145,700 allocation to the city prosecutor's office. "We wanted to explore opportunities for criminal enforcement against these license types," Kolluri said.
Ultimately, a diminished illicit market would not only benefit city coffers, but consumers as well, industry members argued. "You really don't know what you're consuming if you're not getting it from a legal facility," Hijazi said, comparing cannabis sold by unlicensed retailers with homemade liquor, or moonshine, produced during Prohibition. "If I made that moonshine in my bathtub and I never clean my bathtub, and I'm giving you a jug of it – would you really take it?"
Lewis drew a similar comparison. "You wouldn't let guys go around delivering vodka or tobacco or anything else that's highly regulated," he said. In contrast, he noted that "what you're buying at the legal dispensaries has been through some of the most rigorous testing on the planet. Legal cannabis is probably the safest thing that you'll ingest. It's safer than your water, it's safer than your food, it's safer than your poultry, it's safer than your fruit and vegetables."
Meanwhile, even branded products sold by unlicensed delivery services might not be what they appear. Stacy Loucks' Long Beach-based company, TKO Edibles, produces psychoactive baked goods. She said many legitimate manufacturers don't take the risk of doing business with unlicensed retailers, and as a result, knock-offs have taken their place. "We have people knocking off our product everywhere in the black market. Same labels, same everything," Loucks said.
The city is just finishing its second fiscal year of legal recreational cannabis, and all sides agree that city staff has been successful in curbing other types of illicit businesses seeking to participate in the profitable industry. "Long Beach is one of the best cities for preventing [illegal] brick-and-mortar [stores], so they deserve a lot of credit for that," Lewis noted. "They've been very effective shutting down brick-and-mortars, but the delivery services [are] really what they need to focus on. And I think a strong presence early on would do a lot to discourage people from delivering in Long Beach."
Kolluri said a review of the types of licenses offered by the City of Long Beach might also be in order. Currently, delivery-only providers wouldn't be able to obtain a retail license in Long Beach. "For them, it's either: operate illegally or don't operate at all," he explained.
Most retailers remain hopeful that with the right strategy and appropriate financial investments, the city will be able to combat what Lewis called a "a major illegal delivery epidemic." But, "until something changes, it's going to be tough for a little while," Hijazi said.