Gone are the days of traditional wedding cakes and roundtable meals; representatives of local wedding catering businesses indicated that wedding couples are favoring more interactive and exotic fares for their special day.
Jeanette Finley, catering sales manager of Premier Catering Company, the official catering company for the Long Beach Convention & Entertainment Center and the Aquarium of the Pacific, told the Business Journal that couples this year have been favoring food stations or multiple small menu samplings. "People are trying to do something different, whether it be like donuts or an ice cream cart," Finley said. "I think a lot of couples are just trying to be different and non-traditional." Some of these stations include bite-sized desserts or appetizers.
In addition to these stations, wedding receptions are seeing more family-style dinners, said Sofia Riley, president of TGIS Catering Services, located at 2950 N. Airport Ln. As opposed to individual meals during the reception, guests grab samplings of various foods. "I think people want more variety," she said. "I think people want it to be more engaging. They don't want it to be where you set the chicken dinner on your plate and everyone kind of sits at their table. They want people to socialize. They want people to be more interactive."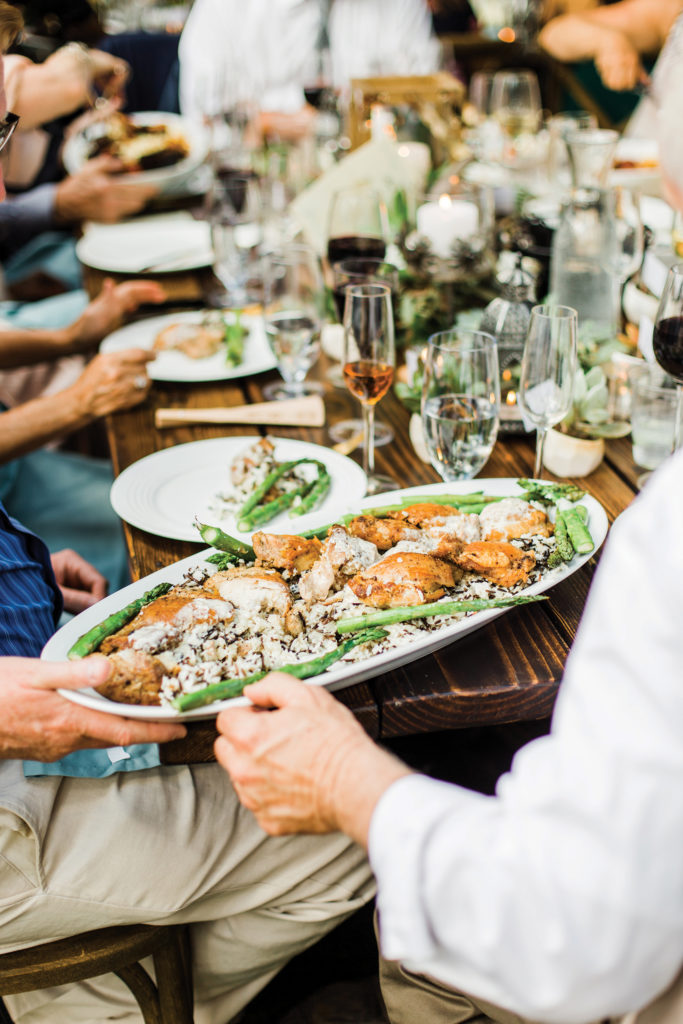 Dana Buchanan, owner of Primal Alchemy Catering, located at 19 39th Pl., referred to this trend as "experiential dining." She said most couples have caught on that traditional wedding receptions aren't as engaging. When guests instead are required to be on the move or share their food, it forces interaction. "Today's couples want their guests to have fun with food and incorporate the wedding food into the experience of the wedding reception," she said. "They want to 'play' with their food [and] have it be interactional, delicious and memorable."
Syndi Croad is owner of Moondance Catering. The business has three kitchens located throughout Los Angeles and Orange counties. Croad said food stations have evolved into a type of decor at weddings. Over the past few years, donut or champagne walls have been popular, she said. "A guest can come in and just pick up a glass off the wall," she said. "Walls are in right now; I don't know what it is. It can be a hot pretzel wall or a donut wall. . . . Every client is uniquely different."
Tamera Schulz, senior catering manager with the Aquarium of the Pacific, said part of that engagement also involves leveraging social media. Most couples are getting their ideas from platforms such as Instagram or Pinterest. "We're more exposed to other cultures," she said. "People are more aware of things that they have not had before. . . . They want to experiment with their wedding menu."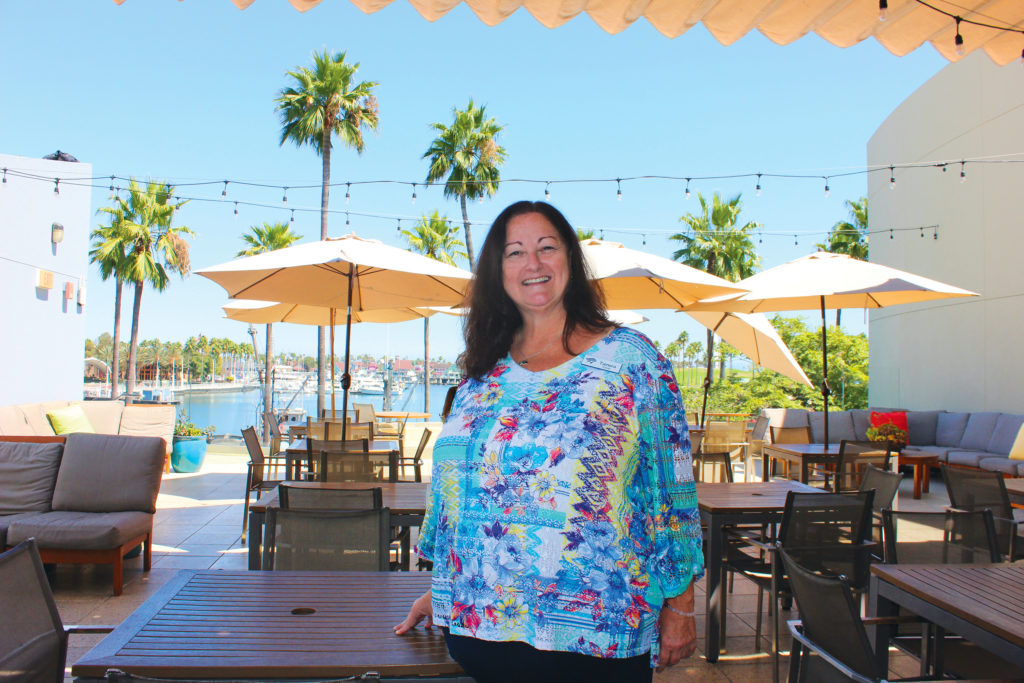 Cultural backgrounds also play a role in the reception, Schulz said. Instead of focusing on the typical steak, fish or chicken, couples are now requesting a "fusion inspired" menu that blends both of their heritages. One dish may be inspired by a couple's Hispanic or Hawaiian background, for instance. "They also may utilize their appetizers as a way to get experimental with their food choices so that they aren't committing their whole dinner to do something with, say, curry," Schulz said. "That's a good way to bring in different cultures."
A social awareness of dietary trends also plays a big factor in wedding food catering, said Riley, who named vegan and keto diets as one of the more popular requests. "The really popular things are the Impossible and Beyond Food [brands]," she added, referencing popular products that use plant-based ingredients to mimic meat-based foods, such as burgers.
Schulz said gluten-free requests are quite common, as well. The demand has been so high for the specialty diet, Schulz indicated that the Aquarium's catering chef made the choice to make the menu 90% gluten-free. "And then we also offer specialty plates that cover multiple dietary concerns," she said.
Riley said couples are either one of two ways: very budget conscious or willing to spend whatever it takes to have a good time. "It's interesting, because people are saying that our middle-class is kind of fading a little bit," she said. "I don't know if there's any correlation there, but people are either going all out or they're just a little more budget conscious. It's rarely in between."