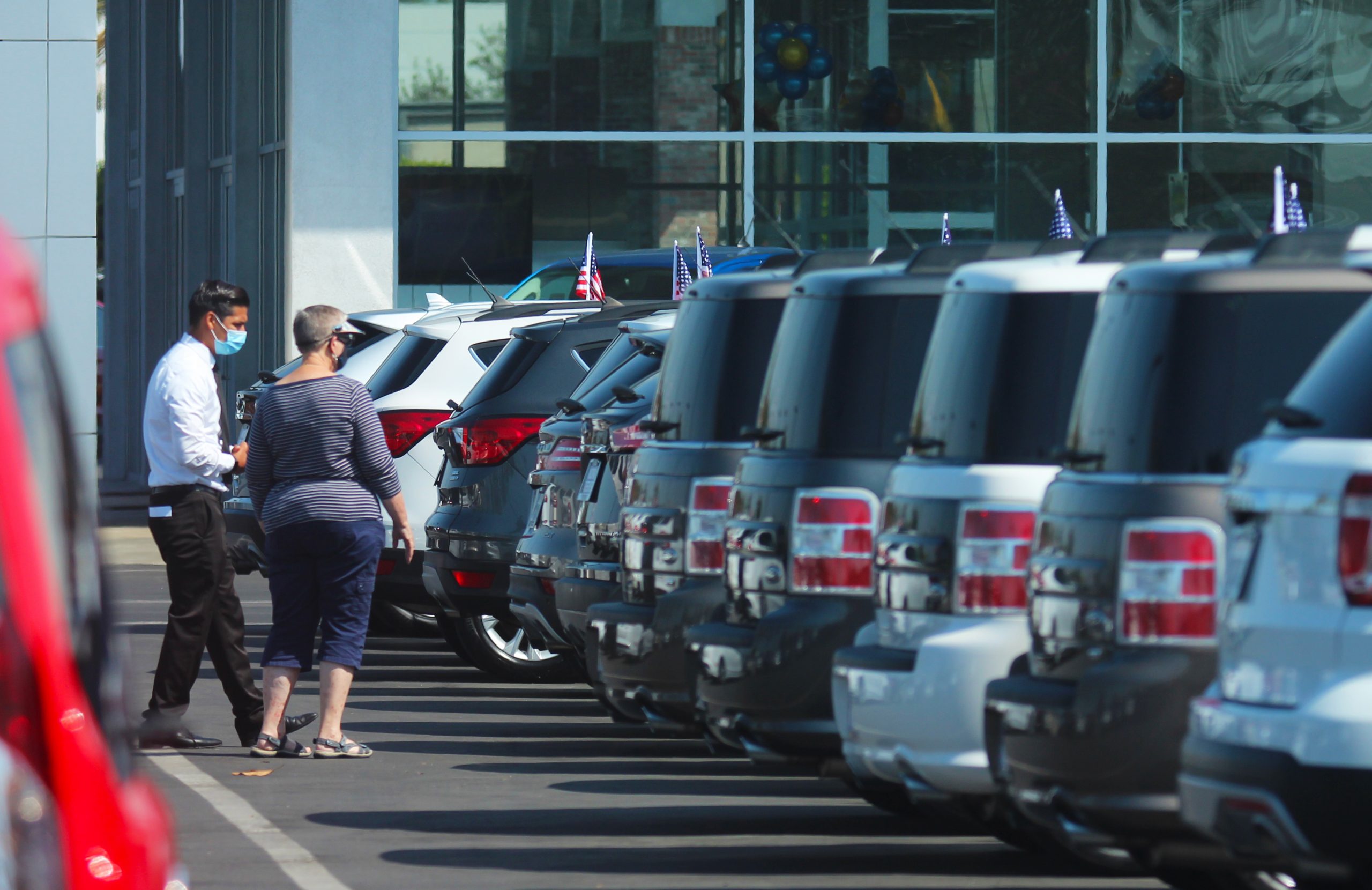 Auto sales account for a third of sales tax revenue generated in the City of Cerritos, with the Cerritos Auto Square bringing in $10.9 million in 2019. The city's fiscal year 2020-21 budget—which went into effect July 1—is $124.4 million, which accounts for any anticipated impacts by COVID-19, meaning auto sales account for nearly 9% of the city's annual budget.
"The Cerritos Auto Square is the single largest sales tax generator for the city, and a pivotal part of our community," Cerritos Mayor Naresh Solanki said.
Cerritos dealerships began 2020 with sales on par with the previous year. According to city data, tax revenue generated by car sales in the first quarter of this year totaled $2.5 million, down slightly from $2.55 million during the same period last year.
But the impacts of the coronavirus pandemic were not truly felt until late March when state and local leaders announced business closures that resulted in mass layoffs statewide and historic unemployment claims. While car dealerships were deemed essential and remained open, the widespread impacts on the general public naturally were passed on to the auto industry.
"Sales in March and April were way down," said Marc Cannon, chief marketing officer for AutoNation, the parent company of AutoNation Toyota Cerritos. While sales have been slowly increasing each month, Cannon said they have yet to reach a normal level.
Cannon said he could not release specific sales data per company policy.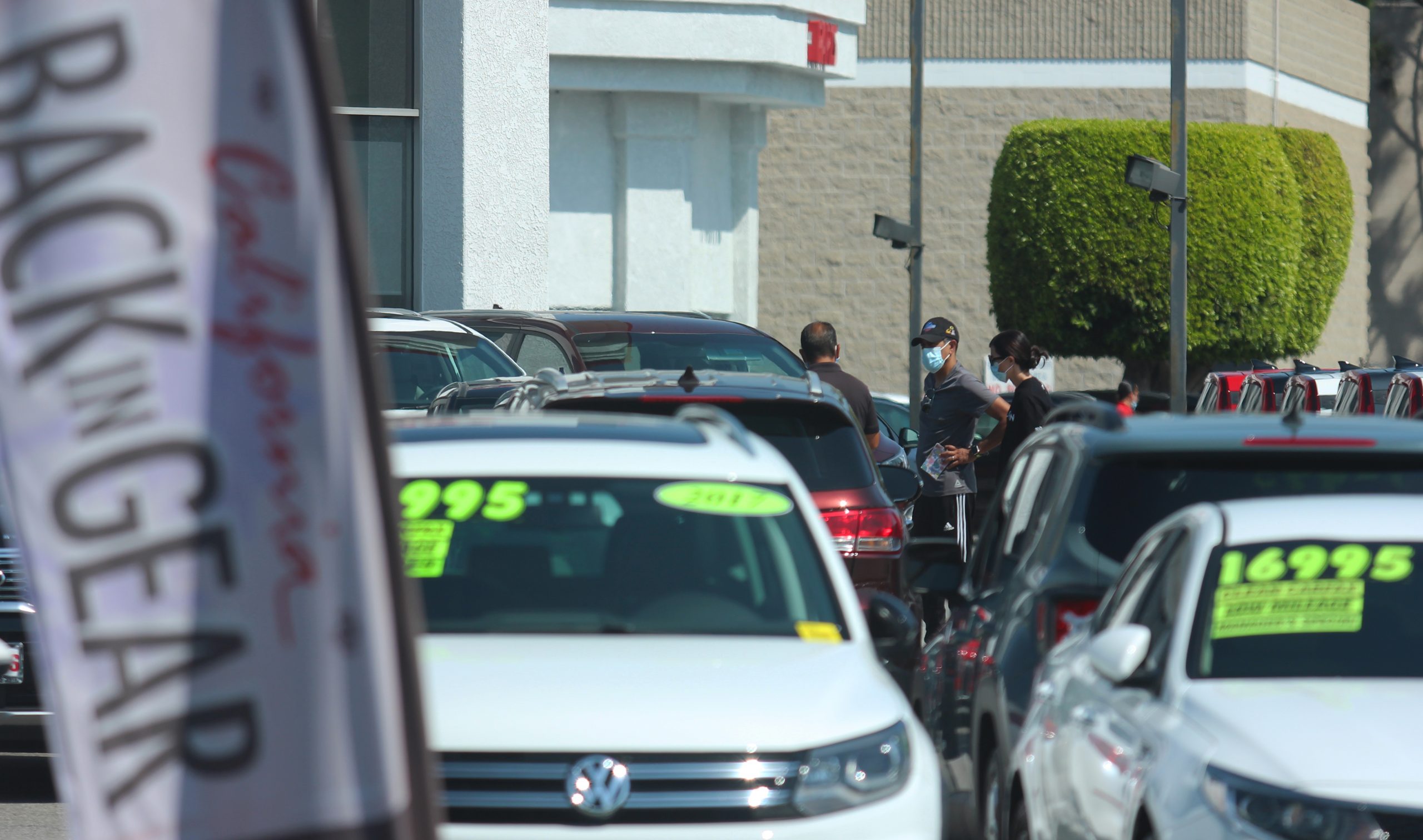 Nationwide, auto sales declined 33.3% during the second quarter compared to 2019, according to an S&P Global Market Intelligence analysis. From April through June, U.S. car sales totaled 2.95 million units—1.47 million less than the second quarter of 2019.
Only South Korea's Hyundai and Kia Motors anticipate operating profits from the second quarter, analysts said. On the flip side, Ford is predicting $5 billion in losses. Globally, auto sales are expected to be down 20-25% this year compared to 2019.
Cerritos' second quarter auto sales data will not be available until October or November, according to Laurie Kajiwara, marketing supervisor for the city. The total sales tax forecast for fiscal year 2019-20 was $34 million but year-end estimates are showing a $3.3 million shortfall.
The Auto Square has been a cornerstone of the city's economy since its development in 1979 when the Cerritos Redevelopment Agency worked to improve Studebaker Road followed shortly by the groundbreaking of S & J Chevrolet to follow later that same year. Today, Cerritos Auto Square is one of the largest auto malls in the world, with over 23 brands available and almost 10,000 vehicles in stock along the half-mile stretch of road.
In the early days of the pandemic, Cannon said sales plummeted because of uncertainty—people did not want to spend on vehicles when their livelihoods were up in the air. As the months wore on, he said people adjusted and demand for cars began to increase.
"People need transportation but they don't want to use public transportation," Cannon said, citing health concerns. "And people are moving away from rideshare."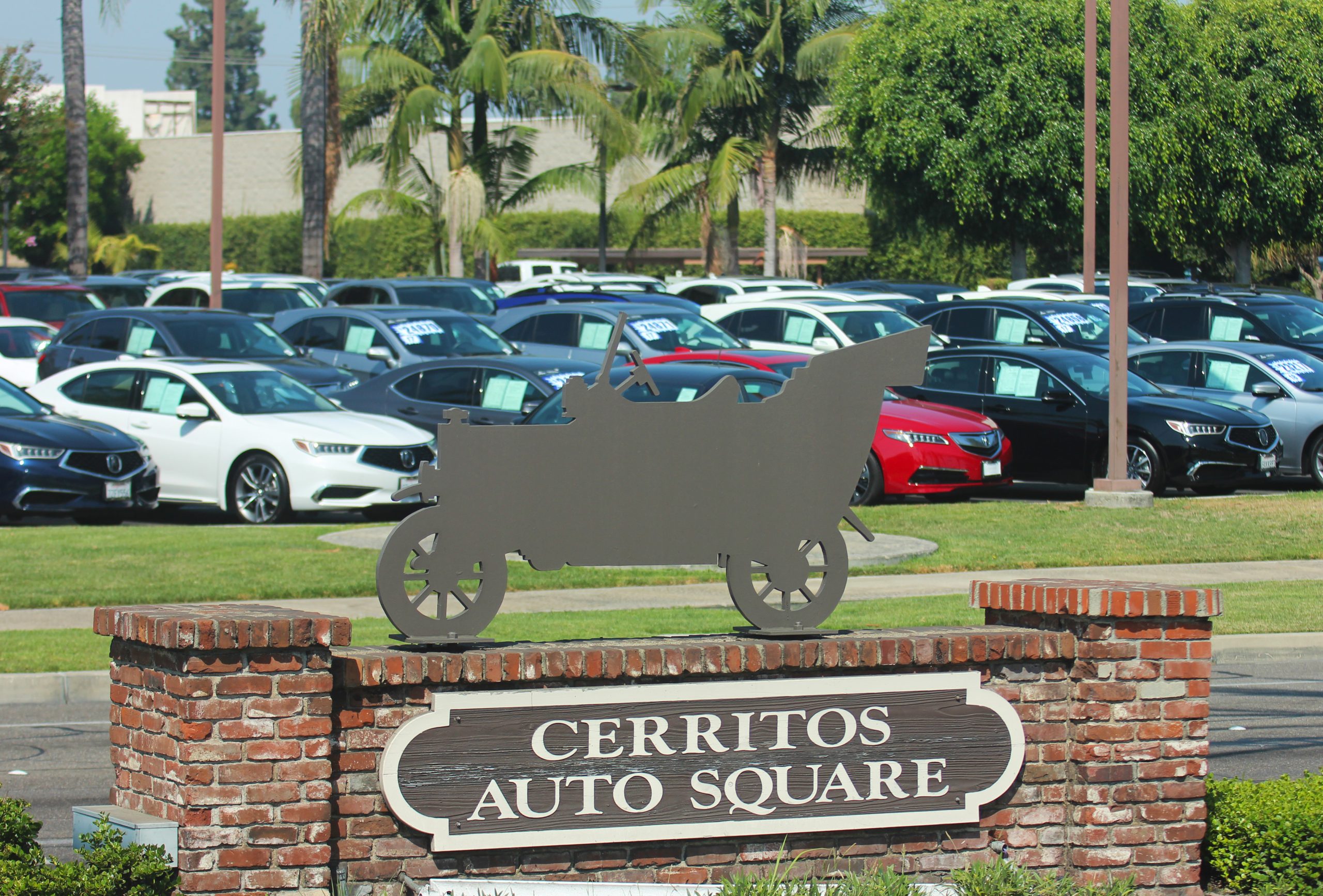 While pricing for sedans remains competitive, Cannon said trucks and SUVs are in high demand, which has driven prices up. He noted that this trend began prior to the pandemic but has continued throughout the year.
With renewed demand, Cannon said dealerships are facing a new issue: low inventory. He explained that when demand crashed in April due to the pandemic, manufacturers decreased production, with some plants being shut down completely. Additionally, many parts manufacturers around the world had to close factories for periods of time for safety, which further slowed vehicle production.
A lack of inventory may deter some buyers if they have their mind set on a certain make, model, color and package, Cannon said. However, there is plenty of inventory for shoppers who are more flexible, particularly in the nearly new used car section, he added.
While the industry is bouncing back, Cannon said a cloud of uncertainty remains and that no one can predict when normal auto sales levels will return.
"None of us know how the pandemic is going to play out," Cannon said. "The recovery is going to come as the pandemic shifts and we learn more about it."