Located at 309 Pine Ave., the building soon to house the new Shaun Lumachi Innovation Center represents prime Downtown Long Beach real estate. But the facilities, which once served as a satellite location of the Small Business Development Center hosted by Long Beach City College, were in need of significant, costly improvements.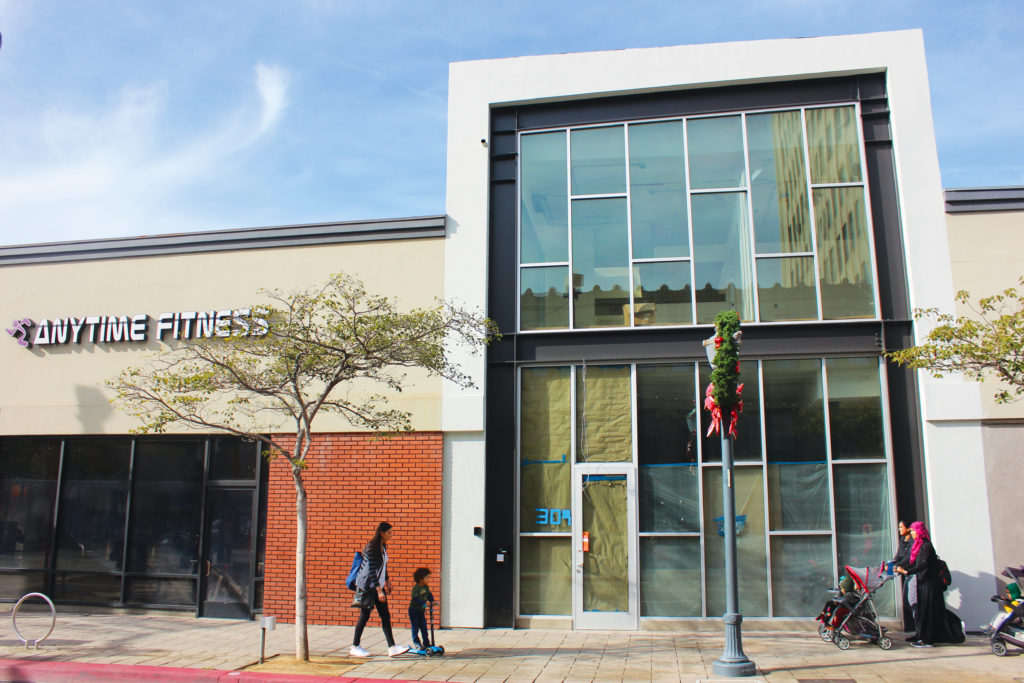 In 2016, city staff began soliciting proposals from thousands of companies to come up with a plan that would allow for the necessary improvements and turn the building into a center for innovation and entrepreneurship. They received 14 proposals and chose to move forward with a plan presented by local coworking space company Blankspaces, created in collaboration with LBCC, according to a city staff report. Jerome Chang, Blankspaces' founder and architect, said the center is expected to open its doors in February 2020.
Originally, the center was to be fully operational in spring 2018, according to a press release by the city's economic development department sent out in January of that year. In its December 2017 agreement with Blankspaces, the city committed to paying the full cost of capital improvements to the facility, $250,000, an investment it plans to recoup through rent charged to Blankspaces, Economic Development Director John Keisler explained. "We'll get 100% of our investment back over the 10 years [of the contract]," he noted.
The rental rate offered by the city was competitive enough to entice Blankspaces to take on a space much smaller than its facilities in Santa Monica, Culver City and Irvine, Chang said. The building on Pine Avenue comes in at just under 5,000 square feet. "We were able to get the economics to work out because the city is the landlord, versus a private landlord," he said. "They charge less because they have other objectives they're trying to hit."
For the city, the opportunity for organizations like the Downtown Long Beach Alliance and the Small Business Development Center (SBDC) to host workshops and seminars at the center was a key factor in the decision to select Blankspaces' proposal, Keisler said. "We found a way to not hit the taxpayers, we found a way to rehab a space, owned by the city, that was not being utilized," he noted. "There's more coming in terms of the programming that we envision for a really dynamic center for innovation and entrepreneurship."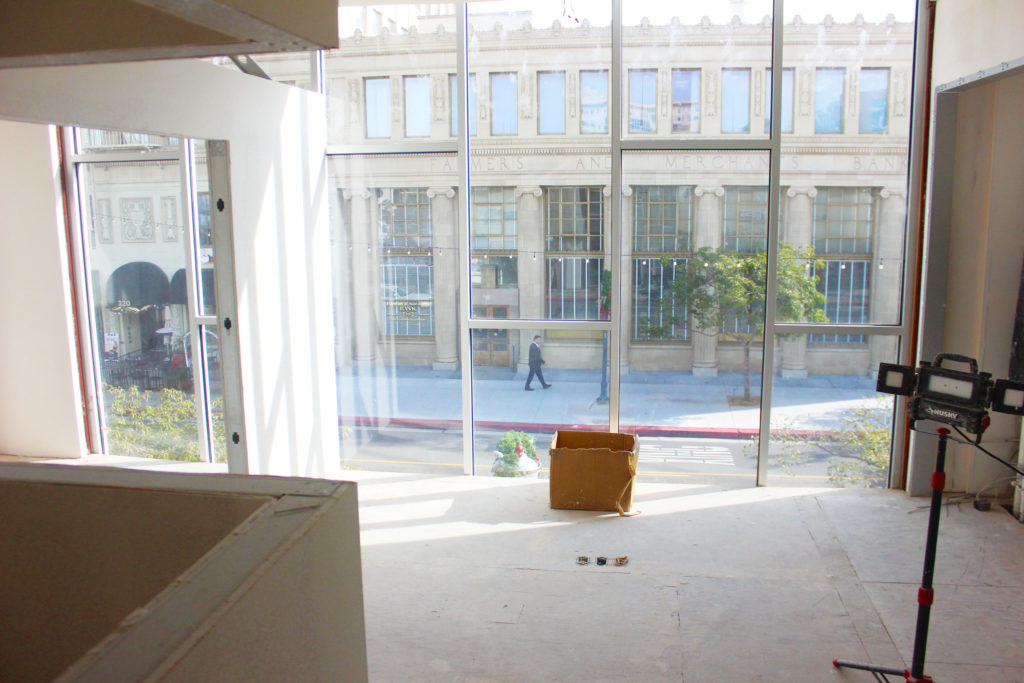 Some of that programming will be provided by the SBDC. "We're really excited, and have been for a long time, at the prospect of being able to once again bring our services to Downtown Long Beach," SBDC Director Brad Pollak said. "The plan is to advise and to offer workshops there based on how it fits in with the schedule, needs and availability of Blankspaces."
The company will be renting out work and meeting space in the building to entrepreneurs and small businesses for a fee, and offer those spaces to the SBDC and other nonprofit entities for free. "I think it's an excellent partnership," Pollak said. Renderings of the interior design include both closed parcels and open communal spaces.
The center is named in honor of Shaun Lumachi, co-founder of the Long Beach Post and a luminary of the city's business community, who sat on several nonprofit boards and served as the Long Beach Area Chamber of Commerce's vice president of governmental affairs in the early 2000s. Lumachi died in a car crash in Key West, Florida, on a trip representing the city's Workforce Investment Board in 2011.
"Shaun Lumachi was an incredible man, husband, friend and contributed greatly to Long Beach in many ways," Long Beach Mayor Robert Garcia, a close friend and Long Beach Post co-founder, told the Business Journal. "The opening of the Shaun Lumachi Innovation Center in partnership with Long Beach City College will further the work he achieved."
Having a physical space for the SBDC and other agencies in the city to host their programs is crucial, Chang said. "The City of Long Beach does not exist in a virtual realm; it's not a Facebook group," he explained. "It's an actual city, with concrete and glass and people. So if you're going to deploy some kind of initiative for small businesses, there has to be a physical component to it."
The new center will be a space where federal, state and city efforts to empower small business will come to life, Chang said of his vision for the project. "You can feel and see the buzz, you can feel and see the results. It's quite tangible," he said. "Not just to the small businesses, but to the public. Keisler shared Chang's enthusiasm: "We're in a really cool spot."