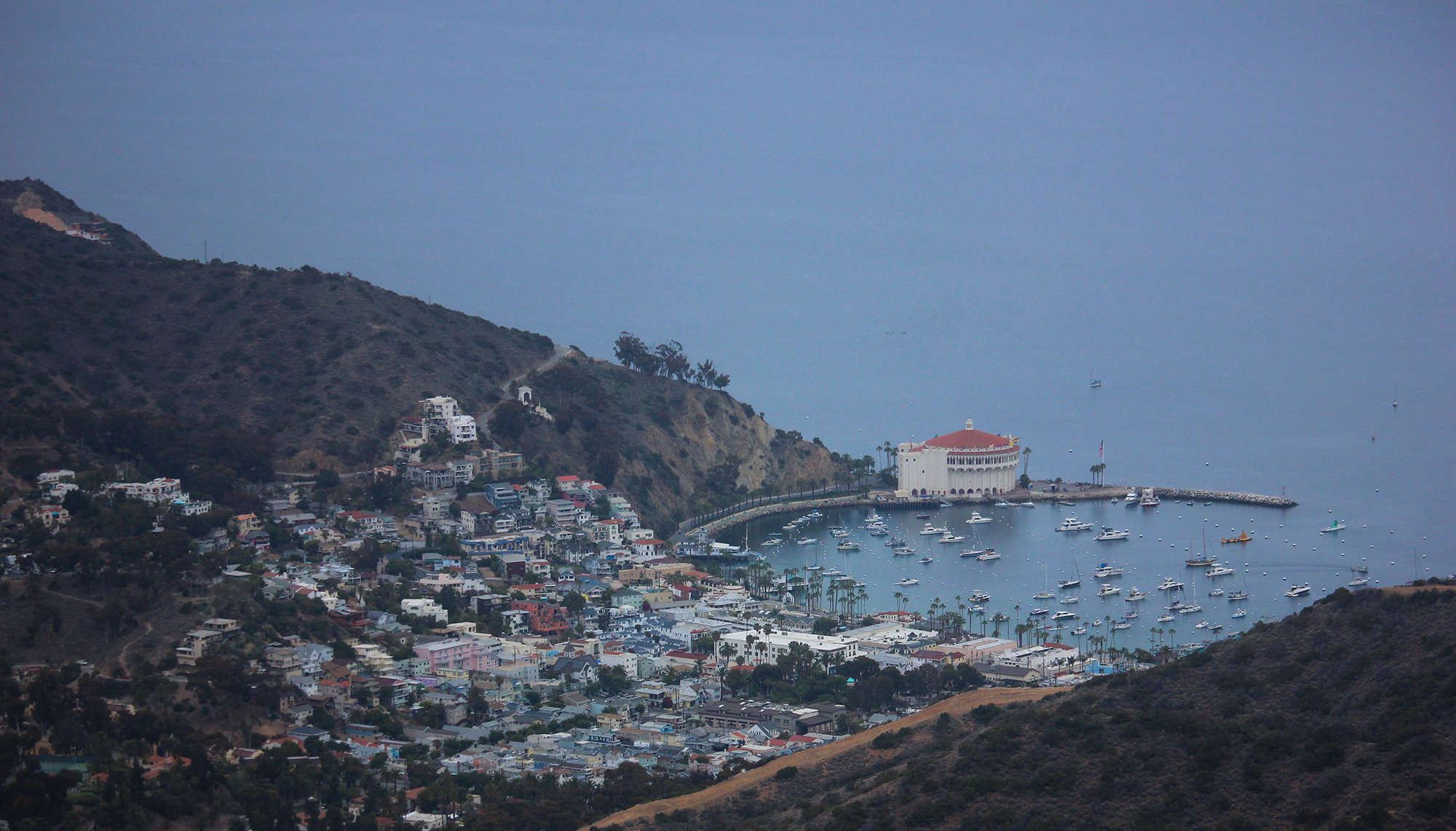 A global pandemic is one of the worst-case scenarios for an economy dependent almost entirely on tourism like that of Catalina Island. While the financial struggles of the past year for the city of Avalon have not been overly devastating, staff said the city only avoided budgetary deficits by tapping into its reserve funds.
Over the last 12 months, visitor-driven revenue was down $5 million compared to the 12 months leading up to the pandemic, Avalon Finance Department Director Matthew Baker said.
"That $5 million represents roughly 25% of our general and harbor fund revenues," he said.
Prior to the pandemic, the city's general fund had a reserve of $5 million and the harbor fund had $2 million in working capital, according to Baker. The harbor capital—which pays for all maintenance and city-funded services along the waterfront—was entirely depleted, while the general fund reserve only decreased to $4.5 million.
Avalon's fiscal year runs July 1 to June 30, and the months leading up to the pandemic were strong, Baker said, which is why the reserve was not drained more significantly.
"It could have been worse but it's definitely a challenge," Baker said, noting the city expects to need another $1.5 million in reserves to cover this year's general and harbor fund deficits.
Transient occupancy tax revenue, which comes from hotel stays, was down nearly 30% in 2020 compared to 2019, according to city data. Similarly, local sales tax was down nearly 20% year-over-year, cross-channel wharfage fees were down 43% and cruise wharfage fees were down nearly 80%. Overall, total visitor-driven revenues were down 33% in 2020 compared to 2019.
Last year started off strong, with January and February revenue up across the board compared to 2019. The most severe decreases came in April when only about 2,000 people visited the island.
After a slow summer season, September and October saw a dramatic increase in visitors, with revenue actually surpassing 2019 figures. But the winter surge of COVID-19 brought numbers back well below the norm. All revenue streams remained far below normal levels in January and February of this year, according to city data.
It was difficult to create the 2020-2021 budget, Baker said, because visitor counts must be taken into consideration.
"We were nervous about a second shutdown and one did occur," he said. "Fortunately, it was during our slower season, so the scale of impact wasn't as bad."
Before the pandemic, at least two cruise ships would call on the island every week and pay a wharfage fee as well as a disembarkment fee for every passenger that ventured onto the island. The city also receives $3 each way for every passenger that travels to the island aboard the Catalina Express. These fees account for about half of the harbor fund revenue, Baker said.
Annually, cruise passengers normally account for about a quarter of visitors to the island, Baker added. With Carnival calling on Mondays and Tuesdays, he said the cruise industry essentially extends the weekend for island businesses when it is operating.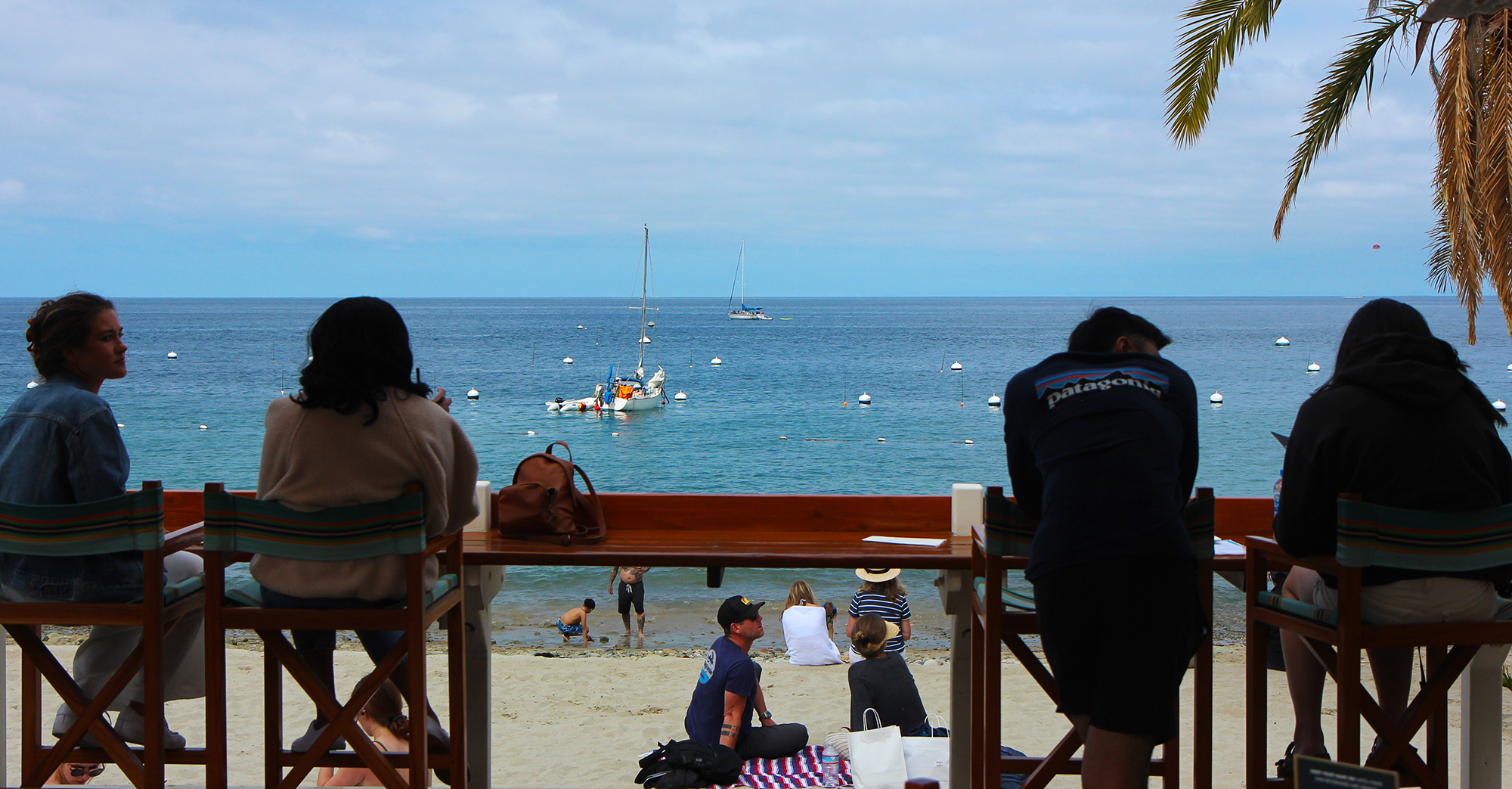 The majority of sales tax generated in Avalon is through food and drink purchases at the numerous restaurants and bars, Baker said. But sales at these businesses were abysmal compared to a normal year, with most businesses barely surviving the pandemic.
The city received just under $900,000 in federal assistance through the CARES and American Rescue Plan acts. But compared to the revenue loss of $5 million, Baker said the island was shortchanged. With less than 4,100 permanent residents, funding based on population size unfairly minimized the impact of the pandemic on the island, he said.
"We are grateful because those weren't revenues we were expecting," Baker said. "But anytime there's federal funding done on a per person level, it doesn't take into consideration our unique situation where we [normally] cater to over a million visitors per year."
To offset revenue loss, the city made significant cuts to labor, contract services and deferred maintenance when possible. Further cuts are simply not feasible because certain work must be done whether visitors come to the island or not, including maintenance on the pier, which sustains most of its wear and tear from the elements, not foot traffic, Bakers said.
Public safety—police, fire and lifeguard—accounts for more than half of the city's expenditures and also could not be greatly reduced, Baker added.
The city did reduce its full-time equivalent staff by about 25% through a combination of retirements and layoffs, Baker said, bringing it down from about 85 to 64. All city contracts were examined and either reduced or eliminated entirely, absorbed by city departments when possible. For example, beach showers and restrooms did not have to be cleaned as regularly when people were not visiting the island in large numbers, so the contract was reduced, Baker said. Trash collection along the waterfront was similarly reduced.
As tourism returns to the island in the coming months, staffing and contracts will be reexamined and increased as needed, Baker said. However, he added that the city is reevaluating how it operates overall to be more efficient and to soften the blow of any future economic crises.
"Hopefully the next COVID—knock on wood—doesn't happen for a long time. But I don't see a scenario where we are operating like pre-COVID," Baker said. "We will just change the way we do things and make sure we're in a better position to weather it … and not make the hard cuts."