All commercial real estate markets are expected to continue experiencing similar trends to 2019, according to local experts. Office tenants are seeking more amenities and less space per employee, brick-and-mortar retail continues to adjust spatial needs as it evolves in the age of e-commerce and industrial users are just trying to find space in general.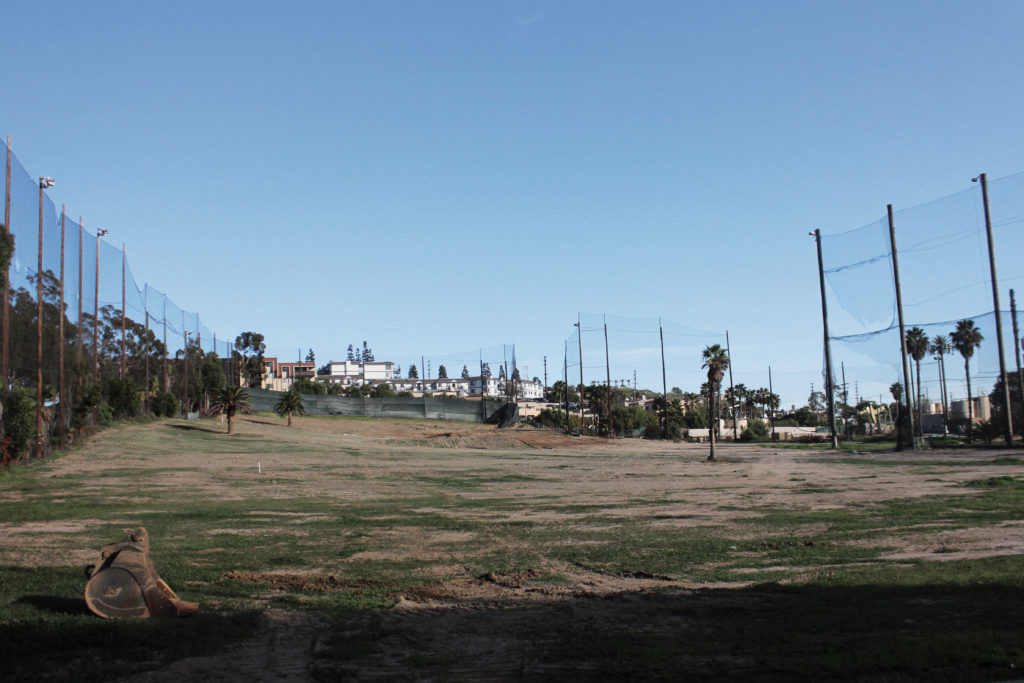 Industrial
"The industrial market in the South Bay is really characterized by the same thing we've seen over the past handful of years, which is very low vacancy. There's very little new product, so that's not budging much," said Lance Ryan, executive vice president and COO of Watson Land Company. "There's infill development that's occurring and there are some pockets of . . . master plan concepts in areas of Long Beach, but outside of that, new South Bay product is extremely limited and there's a lot of pressure on rents as a result."
Much of the new industrial development in the South Bay – including Pacific Edge at 2400 Redondo Ave. and Pacific Pointe Northwest at Douglas Park, which both came online late last year – is being pre-leased, Ryan explained, which means it is not having much of an impact in terms of vacancy and quelling demand.
In the fourth quarter of 2019, the industrial real estate vacancy was 1.5%, a 0.1% increase over the previous quarter, according to a report by Lee & Associates. After reaching a historic high of $1.09 per square foot in the third quarter, average asking rents decreased two cents to $1.07. Sales transactions in the fourth quarter increased to $301 million from $269 million, while average sales price per square foot decreased $6 to $202 quarter-over-quarter.
Ryan noted that because of such low supply, there are fewer data points on leasing and sales activity than in the past. He explained that 2019 saw one of Watson's highest annual renewal rates for the company's entire multi-million-square-foot portfolio of industrial space.
"A lot of that is driven by the fact that there really aren't alternatives," Ryan said. "Even if somebody really would like to expand or has a need to relocate to reconfigure their operation, there just aren't a lot of options available."
Outside of a few larger sites, development of new industrial space in the South Bay is mostly a matter of demolishing existing outdated buildings and replacing them with modern facilities, Ryan noted. Because of the lack of large, vacant spaces in the South Bay for national distribution hubs, large-scale development continues to be pushed to the Inland Empire, Ryan said.
As the industrial market enters yet another year of historically low vacancy rates and high rents – not to mention the longest period of economic expansion in U.S. history – John Eddy, executive vice president of Coldwell Banker Commercial BLAIR WESTMAC, said a new trend of tenants signing shorter leases is emerging.
"Tenants are a little weary about getting into very long-term leases," Eddy said. "Their preference is to do a shorter-term lease with an option so that if we do have a large correction in the market, they have an exit strategy."
Despite his optimism for industrial real estate in 2020, Eddy said what happens to the market after this year is anyone's guess. He explained that there is uncertainty due to the presidential election but that the industrial market is overdue for a correction. Already, property owners expectations on sales prices have buyers working diligently to negotiate lower prices, increasing the length of negotiations on industrial property sales.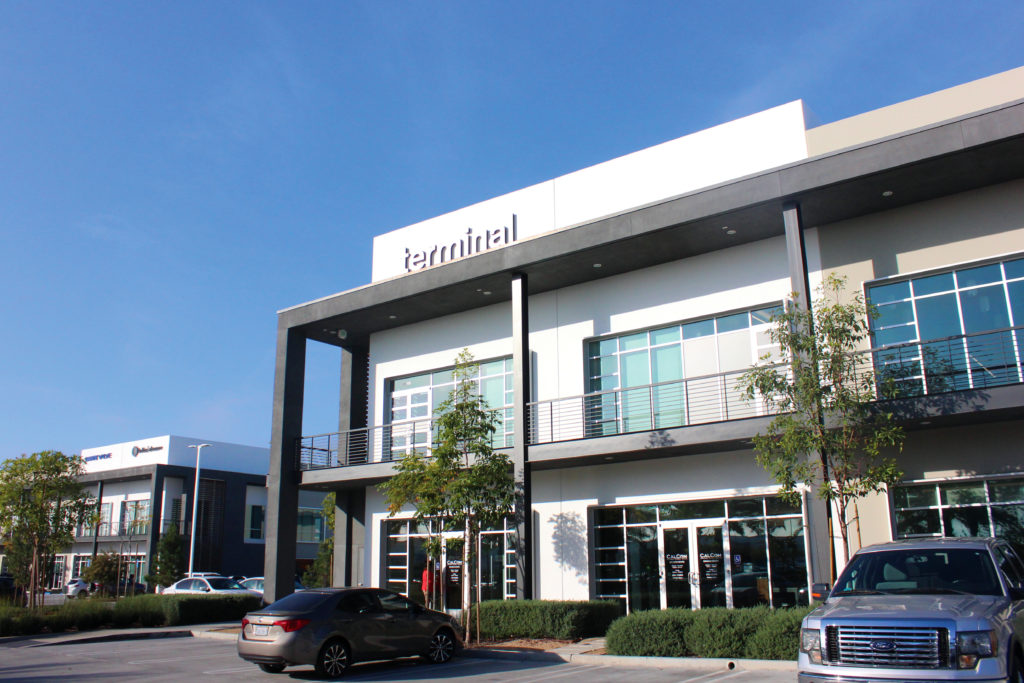 Office
The vacancy rate for office space in Downtown Long Beach remained unchanged in the fourth quarter over the previous quarter at 19.5%, while suburban vacancy increased from 12% to 14%, according to a Cushman & Wakefield report. Overall average asking rent in the downtown market increased from $2.39 to $2.45 per square foot quarter over quarter and the average suburban asking rent decreased from $2.43 to $2.39 per square foot. Last year ended with negative absorption in both downtown and suburban markets at -26,182 and -266,321, respectively. Notable office leases in Long Beach included two leases at 1500 Hughes Way – 46,915 square feet by Worley Parson and 25,580 square feet by AltaMed – as well as a 25,223-square-foot lease renewal by Star View Behavioral Health, Inc. at 1501 Hughes Way.
"The market has been steady. Even though this report shows negative absorption in this last quarter, it was [predicted] to happen," Cushman Senior Director Robert Garey said. "For example, the California Resources Corporation lease was signed about a year ago but they still had time left [on their existing] lease. That lease now is expired. It's officially vacant now."
Garey said another cause for negative absorption was the port's move downtown, which was expected but hit the suburban market hard, adding 176,000 square feet of vacant space. Additionally, Molina Healthcare vacated space at 1500 Hughes Way late last year, another anticipated move. Similarly, Garey noted that Epson America will be vacating 136,000 square feet this summer when it relocates to Los Alamitos – another blow to Long Beach's suburban office market.
Despite the challenges presented by large buildings being vacated, Garey said there is a "decent" amount of activity in the marketplace, particularly around the airport. "It's an amenity rich area and freeway proximity is driving that as well," he said. However, backfilling such large vacancies in suburban Long Beach could take anywhere from 12 to 18 months, resulting in a prolonged impact on the market, he added.
"There are some properties that have just been put on the market," said Jeff Coburn, a principal with Lee & Associates, citing 1501 Hughes Way and 50,000-square-foot building in Bixby Knolls, as an example. "Some more investment sales are starting to come out again, so that's good. We're optimistic 2020 is going to be another good year in the local area –  just keep plugging along."
The highest demand within the office market is for small, owner-user buildings, according to Coburn, but available product is hard to come by. To demonstrate the high demand for owner-user space, Coburn explained that one office condominium at The Terminal at Douglas Park was put on the market in late November and went into escrow after about one week. The buyer could not acquire financing, so the space went back on the market for one day before another buyer entered escrow.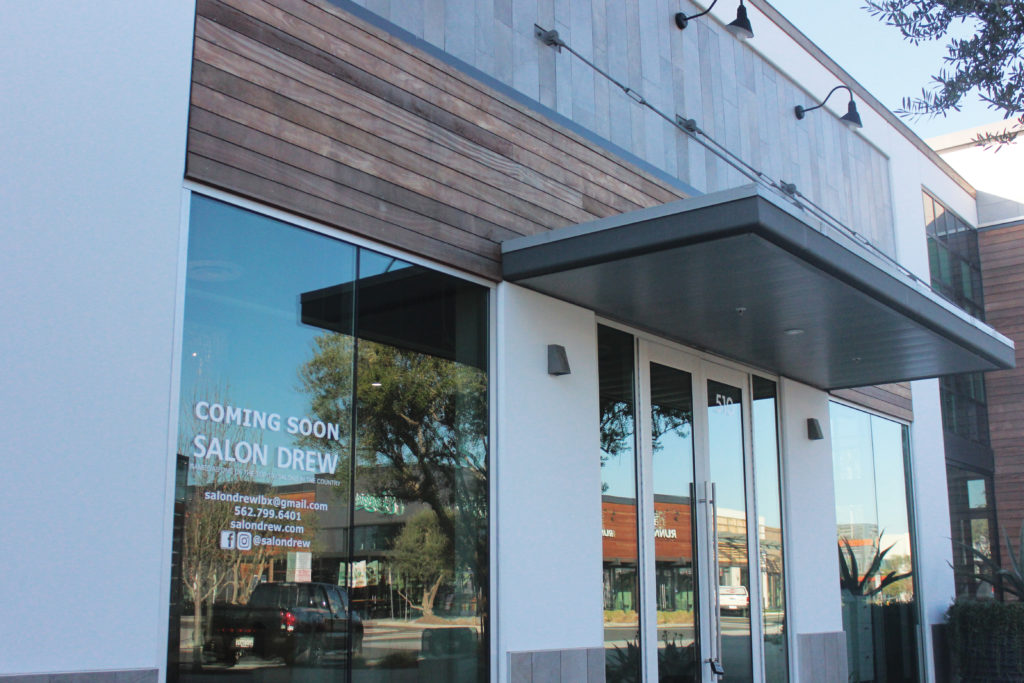 Retail
"With the fourth quarter moving into 2020, investment is still strong. Long Beach is still a sought after place to invest," Brian Russell, vice president of Kinnery's, said. "But we do see a lot of traditional retail being squeezed. In Belmont Shore alone . . . there is a lot of retail going vacant. It's shifting."
The retail vacancy rate in Long Beach was 17.9%, according to a January 22 report provided by Kinnery's Brokerage House. Average asking rents decreased from $2.63 per square foot (triple net) to $2.10 per square foot from the third quarter to January.
According to Russell, while certain retail locations in Long Beach are "holding their own" in terms of asking rents, other areas are experiencing downward pressure. The drastic decrease in average asking rent is largely due to the fact that most leasing at two new high-end retail centers – Long Beach Exchange and 2ND & PCH – has been completed, he noted. The two centers have the highest asking rents for retail spaces in Long Beach, with some reaching nearly $5.50 per square foot. With much of the most expensive space off the market, average asking rents are skewing lower as older spaces dominate offerings. As an example, Russell noted an East Long Beach retail location near the Long Beach Towne Center that recently leased for $1.35 per square foot. Additionally, Russell said the decrease in average asking rent constitutes a correction in the market, as property owners aim to attract tenants by lowering rents.
"I know people have been concerned . . . but still: 2019 was, I think, the strongest year ever in retail," William Morris Vice President Catherine Morris said. "The nature of retail is changing. People are using Amazon more and more every day but there are certain retail environments that are still thriving – experience-related retail."
Distilleries and breweries, services such as barbers, salons and nail shops, beauty and fitness – these are the types of retail businesses that thrive in the current market, Morris noted. She explained that in the realm of food, the boom of fast casual dining concepts has begun to dissipate, with diners opting for finer foods and chef-driven cuisine instead – even fast food chains are increasingly trying to incorporate healthier options and rebranding themselves to keep up.
Some ground-floor retail is being converted to creative office space for various types of professionals such as contractors, architects and real estate brokers, Morris said. Another popular use for retail space of late is medical, according to Russell. Dentists, orthodontists and other medical specialists are utilizing small retail spaces for their offices, he said.
While many big-box stores, such as Forever 21, Pier 1 Imports and Gap, are planning to shut thousands of stores this year alone, Morris said other store concepts continue to thrive. "They're being replaced by all kinds of groups. Burlington Coat Factory is actually expanding, Home Goods is thriving, Marshalls is thriving," she said. "JCPenney, Sears and all those groups, they're just aging out – they didn't keep up with the times."