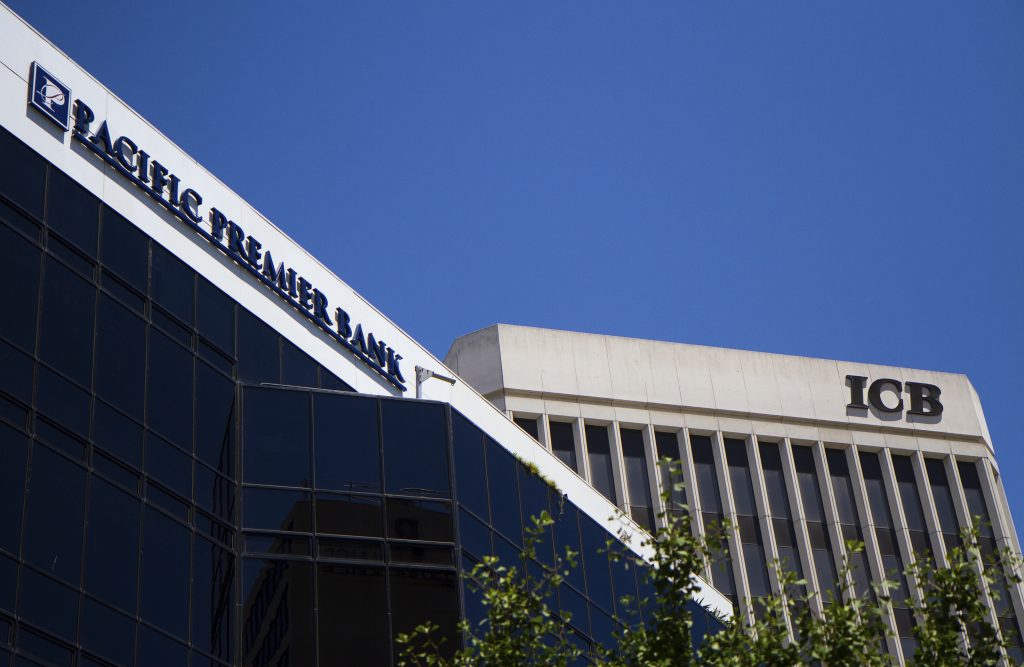 Designed as a way to help small businesses through trying times, the Paycheck Protection Program quickly became a headache for many local business owners. Tight application timelines and reports of funds running out put pressure on entrepreneurs to cobble together applications in record time.
While many large banks struggled to respond to the surge of applications for the federal assistance program, community banks were able to quickly shift their operations toward assisting their clients, both new and existing, with their applications.
Locally, community banks report that this assistance, at a time when businesses needed it the most, has won them favors with customers and even added a few new clients to their portfolio.  
Once their applications were submitted, many applicants waited for weeks without any updates from their financial institutions. If they made a mistake, there was no guarantee they would get a chance to correct it before funds ran dry, as large banks struggled to reach out to individual applicants while also handling day-to-day business.
The Small Business Administration has not shared any data on unsuccessful applications, making it difficult to determine how many applicants failed to get their PPP loans approved and which financial institutions handled their applications.
But data released on successful applications shows that the program became a show of force for small and local financial institutions.
For many local banks, the PPP application period was an all-hands-on-deck situation.
"We made it our bank's sole focus," said Thomas 'TJ' Chavez, senior vice president and SBA sales manager at Tustin-based Sunwest Bank. His team brought on temporary staff to help process applications, some were later hired permanently.
"What we were noticing is that the larger banks were not able to act as swiftly as Sunwest was," Chavez said. "A lot of clients felt really abandoned by their large banks at this time."
In total, 551 successful Long Beach applications were handled by financial institutions other than the nation's top five retail banks. Citibank, one of the nation's largest banks, saw only eight successful applicants through the process. 
Out of 750  PPP applications in Long Beach that led to a loan being issued, a whopping 144 were handled by locally-based Farmers & Merchants Bank, making it the top facilitator locally, ahead of national banks like Bank of America, J.P. Morgan Chase and Wells Fargo. Long Beach-based International City Bank processed 16 successful applications.
"Regional and community banks provide customized solutions to their customers, because we can," said Henry Walker, president of Farmers & Merchants Bank. 
During the small window of opportunity for PPP applications to be submitted, Walker said it was all hands on deck, with staff working 18-hour days to make sure their clients got a fair shot. 
"We had to really hustle," he recounted. But, he noted, "the team spirit was amazing." 
That might benefit the bank in more ways than one, by winning new clients for and uniting its staff. "There's a level of pride throughout the employee base that we were able to step up as a first responder, as a hero, so to speak, for our community," Walker said.
In the long-run, Walker said he hopes that the positive experiences clients had with community banks throughout this critical process will underline some of the benefits of banking locally.
"Our sector is critical to the U.S. economy, because we're the banks that people can have a relationship with and tell their story to," he said. "And we'll listen."