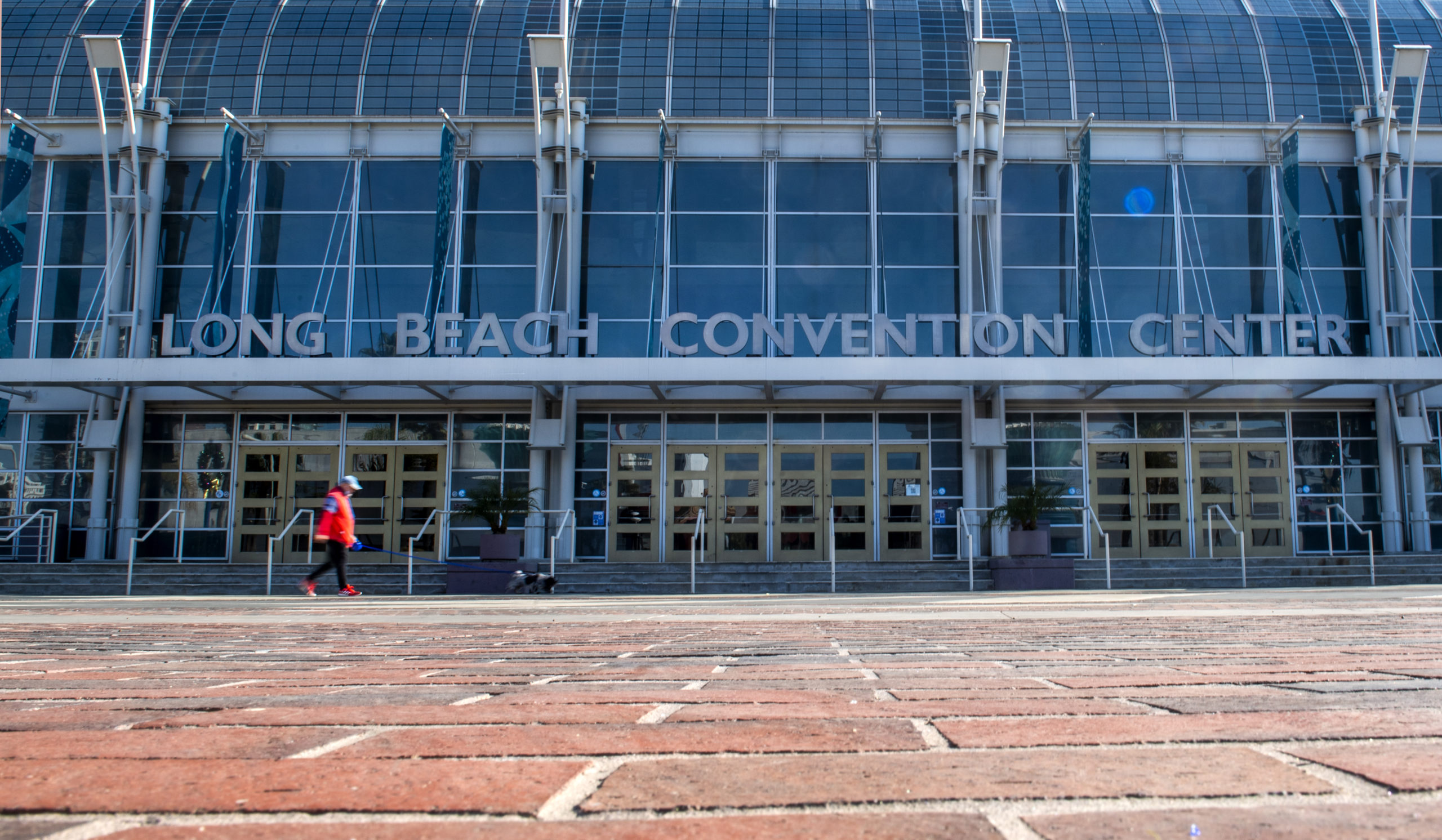 Conventions are returning to Long Beach and according to the Convention & Visitors Bureau, the city's convention center will be booked and busy starting next month.
In August alone, conventions will bring in an estimated $6.9 million in economic impact, according to the bureau, with three events expected to bring an estimated 10,600 visitors to the city.
"Events at the convention center create more than $1 billion in economic impact for the city each year. Opening its doors means a shot in the arm to our local economy," said President and CEO Steve Goodling.
After stints as a vaccination site and a shelter for migrant children, the center is now reopening at full capacity as an event venue, with 14 conventions expected to bring 74,300 visitors and $48.7 million in economic impact to the local economy through the end of the year. The first event will be the Graphics Pro Expo on Aug. 12, followed by the Long Beach Home and Backyard Show on Aug. 20 and the International Congress of Esthetics and Spa Aug. 22-23. A full calendar of booked events can be found here.
During the 15 months that the convention center was closed, the bureau and center management expanded the convention center's capabilities to offer virtual and hybrid meetings, by hiring dedicated production staff and upgrading on-site technology.
The Accelerate Long Beach Economic Forum, State of the City, and Christmas tree lighting all took place virtually, and this year's Fourth of July fireworks show was broadcast to 41,000 people online, according to the bureau.
"The Fourth of July really illustrated that hybrid events are an opportunity to grow attendance and viewership," Goodling said. This year's event had the highest attendance ever, according to Goodling, with 50,000 people watching the show in person from the shoreline.