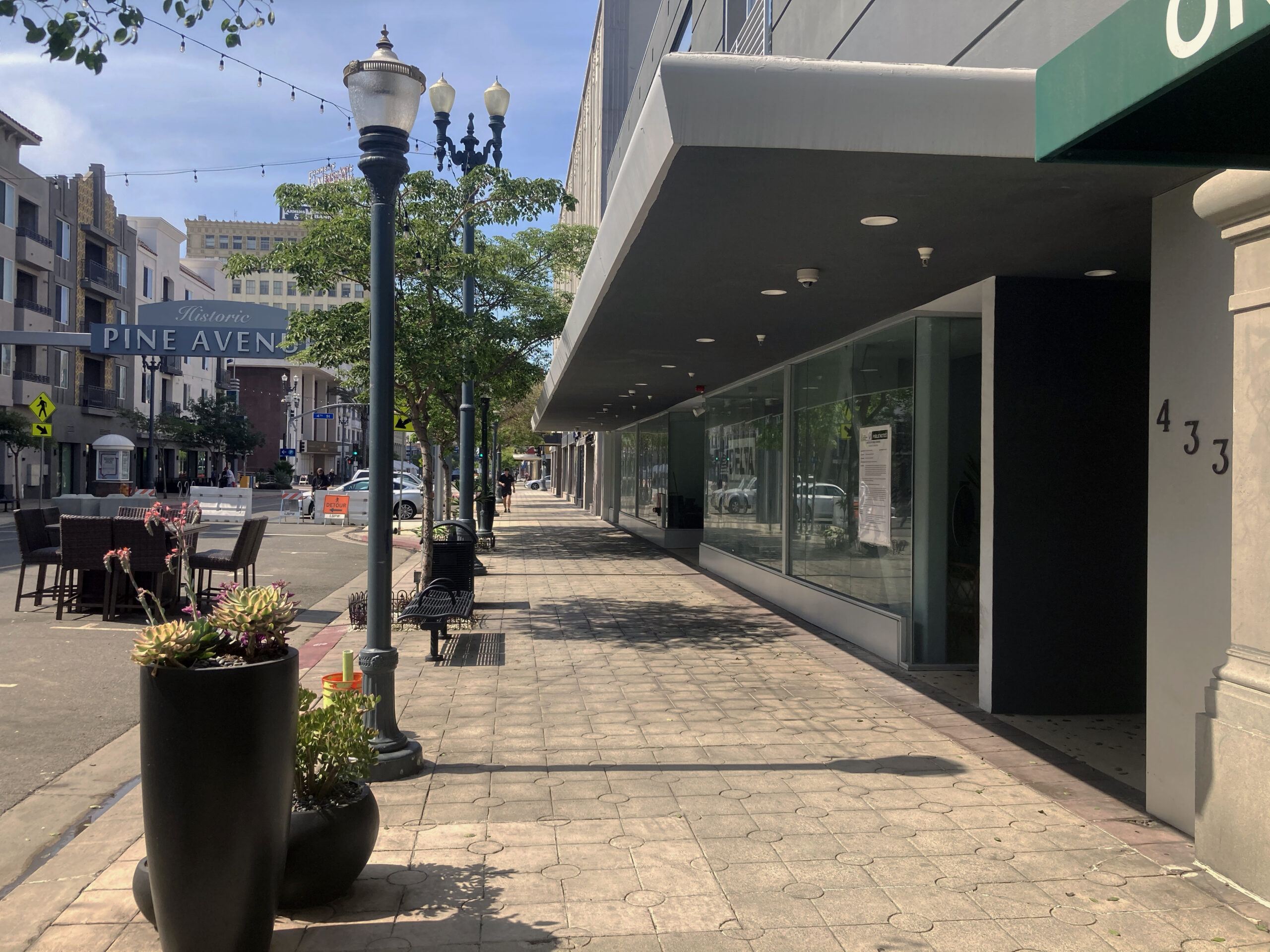 The Long Beach City Council Tuesday night approved a zoning change that could pave the way for more cannabis businesses to locate in Downtown Long Beach.
The zoning code amendment was prompted by an application to open a recreational cannabis shop in a mixed-use building on Pine Avenue, which was approved unanimously by the Planning Commission in April.
"We're going to bring union jobs, we're going to bring revenue to the city," Elliot Lewis, the applicant and CEO of Catalyst Cannabis Co, which already runs several dispensaries in Long Beach and beyond, told the City Council.
Lewis is planning to open a 4,639-square-foot dispensary at 433 Pine Ave. To do so, he needed special approval from the Planning Commission as well as a zoning change. The dispensary would operate on the ground floor of a residential building, a co-location that isn't currently allowed in the city's Downtown zoning code.
The zoning change will still have to be read a second time before it can go into effect. If given final approval, it would allow other shops selling recreational cannabis to operate in Downtown retail zones, and for them to be located in buildings housing both residences and businesses.
Currently, there are no licenses available for new dispensaries to open up anywhere in the city, but an ongoing feasibility study expected to conclude in September is looking into the possibility of offering additional licenses to disadvantaged entrepreneurs seeking to enter the legal cannabis industry. Lewis's license for the new dispensary was part of a batch of 32 adult-use licenses approved by voters in 2016.
Several local businesses as well as the Downtown business improvement district have expressed their support for the dispensary to move into the space neighboring the recently closed Kress Market.
"Hell or high water, we're going to uplift that entire block," Lewis said of his vision for the North Pine area.
The Long Beach Collective Association, a local group representing business owners in the industry, however, has opposed the zoning code change, arguing in a letter to the City Council that it would "allow a single operator to take advantage of the City's zoning rules" and "limit other operators' ability to conduct business in downtown."
Lewis is a former member of the association who was ousted in September, with the association citing failure to pay dues and "lobbying for city wide policy change for personal gain" as the reason for terminating his membership.
The City Council unanimously approved the zoning code change in a 9-0 vote. It is scheduled for a final read during the next council meeting on July 6.