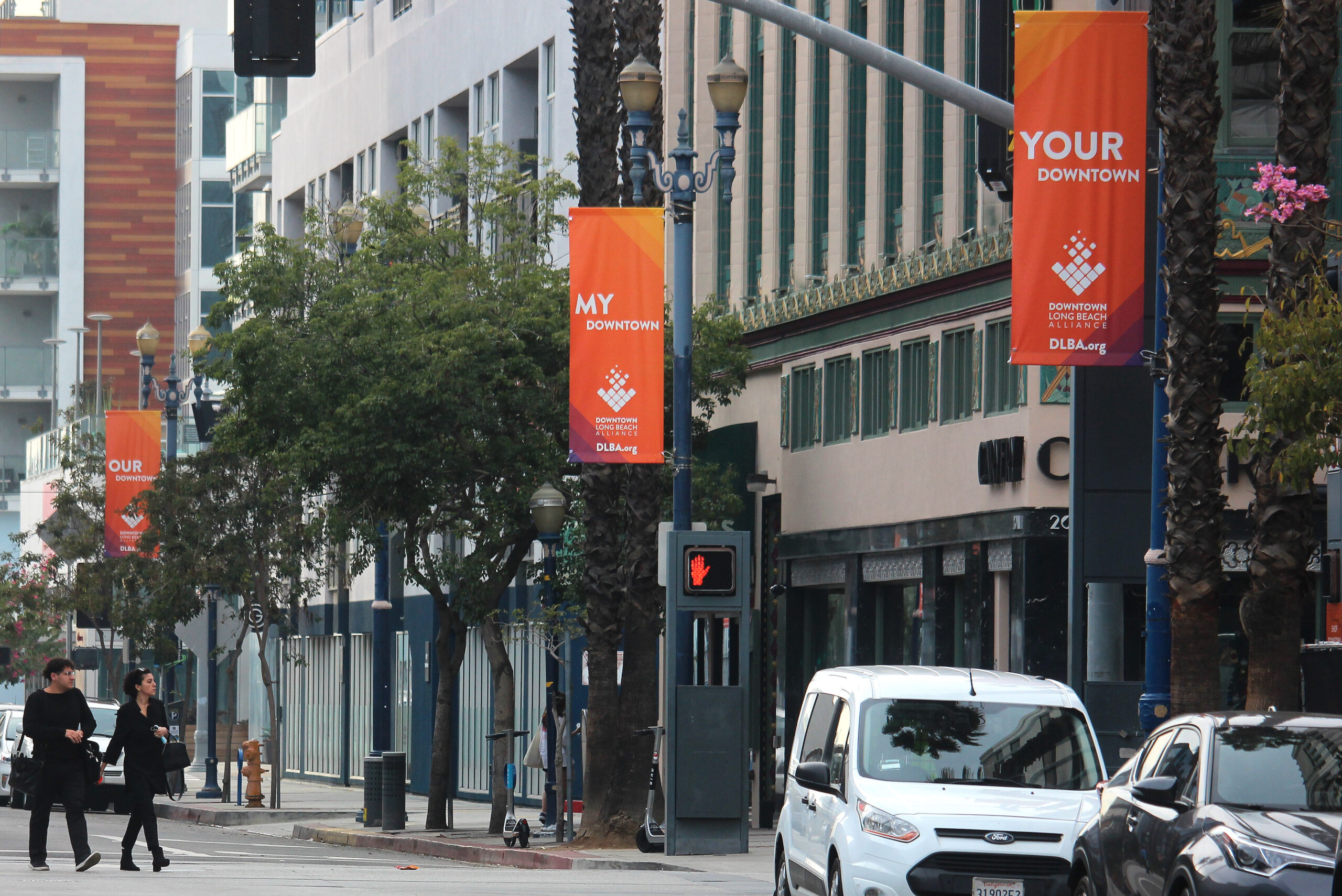 A new initiative recently unveiled by the Downtown Long Beach Alliance is pushing for an "all for one and one for all" mentality for property owners, businesses and residents of the Downtown community.
Dubbed "One Downtown," the initiative is a roadmap for the area's economic recovery that aims to benefit all stakeholders, according to the announcement. The 150-block area includes 33,000 people in six neighborhoods.
"As a leading advocate and services provider for our Downtown, DLBA is well positioned to help the community recover from one of the most challenging periods in our history," COO Broc Coward said in a statement. "After more than a year of uncertainty, loss and isolation unlike any other period, One Downtown is an ambitious effort that highlights our community and represents inclusivity and culture.
One Downtown builds on the organization's effort to support businesses since the COVID-19 pandemic began, which included 15 initiatives totaling more than $400,000 in grants, funds and programs for local businesses and independent contractors.
The initiative features several programs that are to be rolled out over the next 12 to 18 months. The first phase is already underway, with more than 100 street pole banners installed throughout the area with new messaging: "My Downtown," "Your Downtown" and "Our Downtown."
"It reflects the idea that Downtown means different things to different people but there is a shared connection," the organization said in the announcement earlier this month.
In the coming months, the DLBA will feature businesses through signal wraps and a second round of street pole banners. The campaign includes promotions and messaging through outdoor media, the internet and print materials.
The initiative includes several other programs:
Grants for entrepreneurs of color, women-owned businesses, retail pop-ups and support for other businesses such as restaurants requesting permanent parklets.
Shopping and dining guides.
"Meet Your Neighbor," a video series designed to connect business owners with Downtown residents.
"My Downtown," a social media video series to showcase the daily routines of "various stakeholders enjoying Downtown destinations and businesses."
"One Kind Act," a program to highlight giving in Downtown by building awareness of those who make a difference in the community. DLBA Safety ambassadors also will distribute gift cards at random on the street to encourage giving and showcasing local businesses.
One Downtown aligns with the DLBA's recently updated strategic plan, the organization said. The update outlines the organization's goals to strengthen existing businesses and encourage entrepreneurship while showcasing the area's merchants.
"The updated DLBA Strategic Plan is foundational," Coward said. "[It] serves as a guide for One Downtown and it sets the stage for the upcoming renewal of the [business district] in 2022."