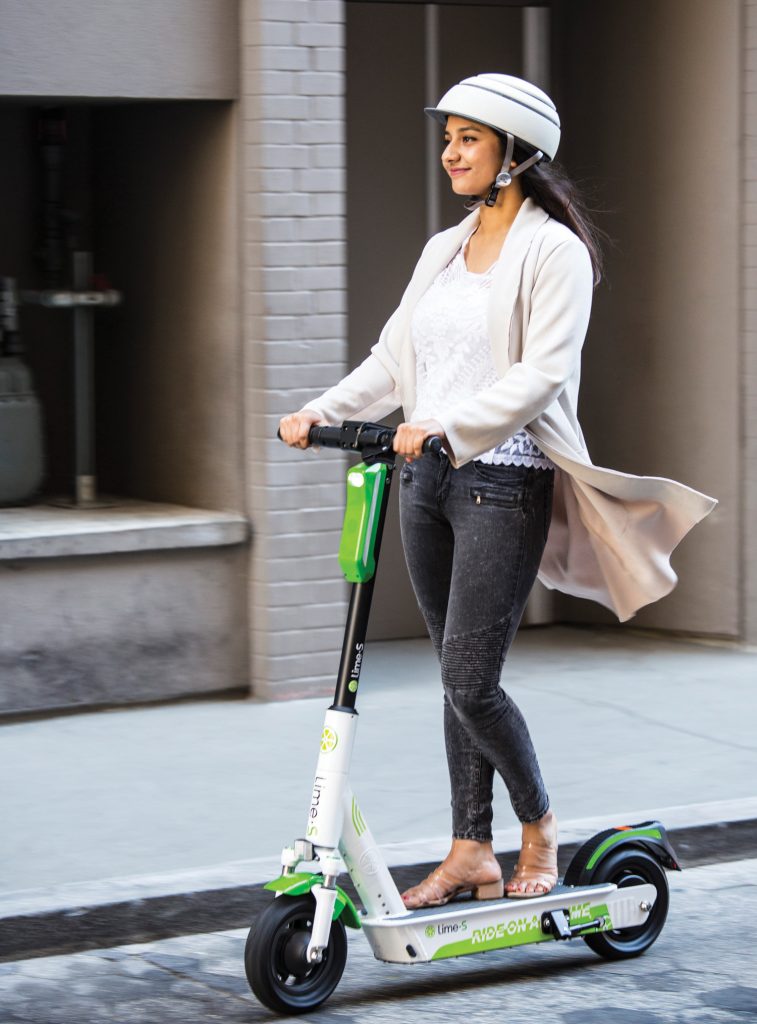 Taking a stroll through Downtown Long Beach or any of its major corridors, it's hard to miss the newest addition to the city's growing transportation network: e-scooters. With their green, orange, white and yellow labels, several brands are hoping to persuade Long Beach residents to ditch their cars and hop on motorized scooters instead.
The lightweight transportation devices first hit the streets of Southern California in 2017, when Lime and Bird began dropping their scooters in Santa Monica, a move that sparked controversy – and swift local efforts to regulate the companies – in the coastal enclave and across the state.
A year later, in August 2018, the City of Long Beach launched its e-scooter program, permitting 150 scooters per company, a limit that was later expanded to 300 within a month. Six vendors participated in the pilot program and only two, Lime and Bird, opted to expand their fleets. Skip, a San Francisco-based company decided to withdraw entirely from the Long Beach market.
A company dropping out might seem like a bad sign for the program, but the Long Beach Public Works Department actually welcomes the development. "It allows for a more manageable program by limiting the number of vendors staff must work with on ongoing issues and concerns about the program," Mobility & Healthy Living Programs Officer Michelle Mowery told the Business Journal.
On February 19, 2019, the public works department updated the Long Beach City Council on the first five months of the pilot program and suggested new guidelines for a permanent model, including a four-vendor limit.
During the February meeting, staff recommended a micro-mobility ordinance governing scooters, e-bikes and similar transportation options that would allow more scooters to be deployed by a limited number of vendors. Under the pilot program, which remains in place until a permanent ordinance has been adopted, the total number of scooters is limited to 1,800.
As part of the pilot program, the public works department created a call center to collect community feedback and conducted a survey on the issue. "We thought it was important to give people an opportunity to weigh in on the e-scooter program," Public Works Director Craig Beck said in a presentation to the city council in February. According to the city's survey, a majority of respondents were supportive of the scooters overall, even if they hadn't used a scooter yet.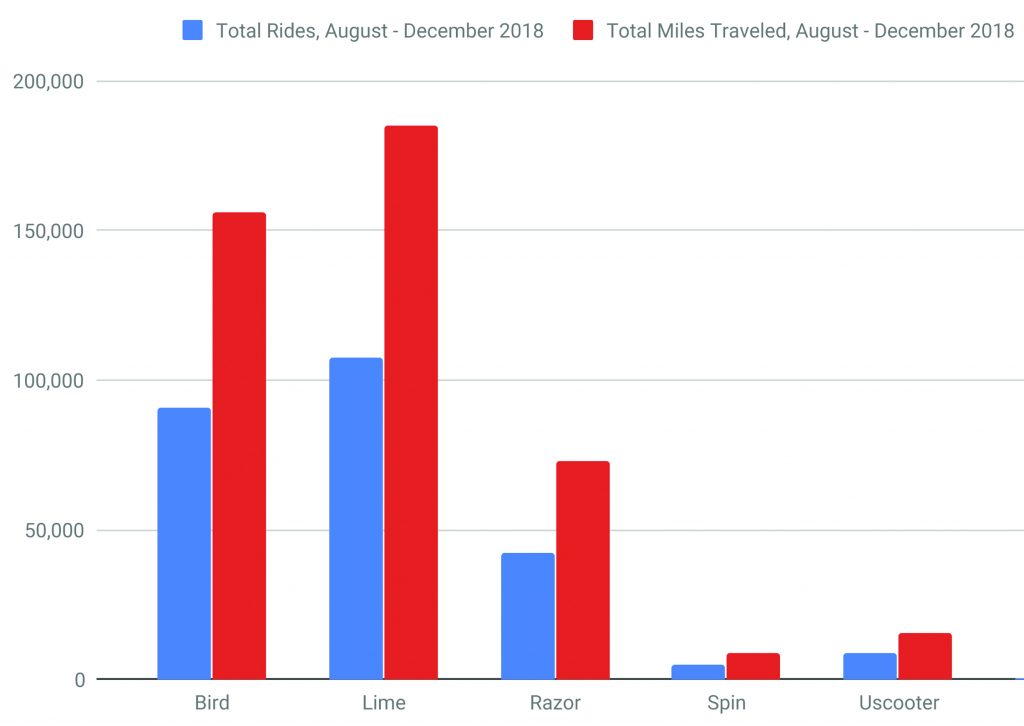 The call center was contacted by 858 individual callers within the first three months of the pilot program, a majority of whom complained about riders not wearing helmets. At the time, riders had been required to wear helmets. This requirement has since been removed from state law, but Beck suggested requiring helmets through local legislation. Other complaints concerned scooter use on sidewalks, improper parking and abandoned scooters.
"This technology is new. And like all new technologies, there are growing pains of learning what's the best way of adopting the technology and of ensuring that people are safe, and that enforcement is also happening," Mayor Robert Garcia said in his response to Beck's presentation and several speakers who reiterated similar concerns during public comment.
As of now, city staff are designing a fee schedule that would require vendors to pay an annual fee per unit, with a discount for any scooters deployed in low-income neighborhoods. Discounted fees, Beck explained, would incentivize vendors to deploy scooters evenly across the city. "It's important to provide equal access to e-scooters across our city. And we know we have some neighborhoods in Long Beach where we have low-income individuals, and we want to create a rate structure to incentivize their access," he said to the council.
Beck reflected, "We do believe that it's a viable mobility option that Long Beach should embrace, and that we should transition from a pilot to a permanent program.