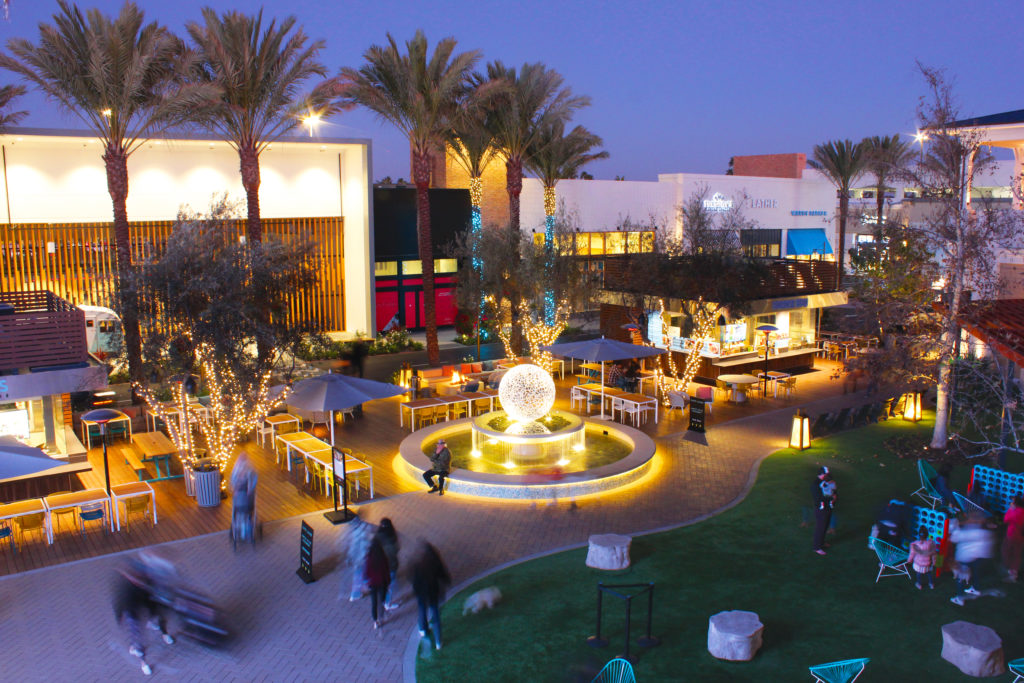 At the beginning of 2019, most economists were cautiously optimistic. Ongoing trade tensions with China lingered like a dark cloud over the Pacific Ocean and relatively high interest rates hindered investment. More than 10 years of economic growth following the 2008 Recession seemed almost too good to last. But as we enter 2020, in what is now officially the longest economic expansion in U.S. history according to the National Bureau of Economic Research, analysts feel much more confident about the year ahead.
"There really is no sign of a recession on the horizon here in 2020," Dr. Robert Kleinhenz of Kleinhenz Economics told the Business Journal. "Although the forthcoming election later this year can create uncertainty, there's a lot of forward momentum at the local level, throughout Southern California and all the way up to the national picture."
While 2019 started with an Effective Federal Funds Rate of 2.4%, the January 2020 rate of just over 1.5% is likely to contribute to continued economic expansion, experts say. The combination of low interest rates, low inflation, appreciating home values and strong stock and job markets work to motivate consumer spending, explained Ryan Sweet, head of monetary policy research at Moody's Analytics. "When the consumer does well, most of the time, the economy does well," he noted.
Low interest rates also help spur development in the housing market. "The U.S. housing market will continue to strengthen," Sweet predicted, adding that the mix of construction is moving away from high-end luxury homes toward more affordable homes for first-time buyers. "That's going to be important in keeping housing moving forward in 2020," Sweet said.
Housing will remain a key issue in California and the Los Angeles metropolitan area, Kleinhenz warned, even as wages continue to grow. "The multi-county [area] will likely experience wage growth that's in the low single digits and will probably beat inflation, so the real purchasing power of wages will increase," he explained. Rising housing costs could throw a wrench in the works, especially for the 52% of metro area residents who rent, as estimated by the 2018 American Community Survey. "It's not at all clear that wage increases will keep up with rent increases," Kleinhenz said.
While state legislators have pushed for increased housing production, Kleinhenz said cities, including Long Beach, need to do more to join in on the effort. "Clearly the state recognizes that inadequate housing, not building enough housing units, is really limiting the growth potential of the state's economy," he said. "We're not going to be able to escape this problem and the state is going to continue to put pressure on not just Long Beach, but cities overall, to build more housing."
Meanwhile, elected officials in Long Beach and surrounding cities have opposed legislative proposals mandating increased development or zoning changes, such as Senate Bill 50, which would have required the "upzoning" of residential neighborhoods near transit centers to allow for denser developments and increased building heights. In a letter to the bill's author, Democratic State Senator Scott Wiener, then-City Manager Patrick West argued that the bill would take away local control and "hinder the city's ability to responsibly plan developments, programs and public infrastructure to support a more sustainable and livable city."
However, Long Beach's latest Land Use Element limits the city's ability to accommodate future housing growth, according to Kleinhenz. "The city has seen fit to allow new housing units to be built in the downtown area, [while] creating very little incentive to build outside of that area," he noted. "The problem with that stance is that it will jeopardize the long-term growth potential of the city."
The pressure of housing costs presents a particular burden to those entering the labor force, a group Long Beach should do its best to attract, Kleinhenz explained. With baby boomers aging out of the labor force and the majority of Generation X already in it, labor force growth relies heavily on Millennials entering the job market, he noted. "That's going to be the issue: are we going to be able to maintain the younger part of our labor force, keep them here in town, keep them in Southern California, or are they going to leave?" he asked.
One way of attracting the younger portion of the labor force would be to ramp up business recruitment in the lucrative tech sector, which has taken a hold along the coastal cities of the South Bay and within Orange County, but has leapfrogged over Long Beach so far, Kleinhenz pointed out. "Long Beach doesn't have nearly the concentration of tech jobs that we find elsewhere in Los Angeles County. There's a real opportunity – and challenge – that the city faces in trying to lure employers that are going to offer well-paying tech jobs, not just startup jobs," he noted.
Short of that, Kleinhenz said 2020 job growth will be concentrated in the healthcare, hospitality and, to a lesser extent, logistics industries. "These sectors are doing okay, but they need to be doing a little bit better perhaps if they want to attract younger workers to live and work here in Long Beach," Kleinhenz said. The goods movement industry, which usually has strong regional job growth, has been hampered by the ongoing trade conflict with China. "That is going to hold back the kind of growth we would have otherwise expected in the local ports and more generally in the logistics industry this year," he pointed out.
Despite concerns over housing and land use policy, Kleinhenz commended city officials for their approach on promoting the city. "This is also a time for the city to continue to look at the opportunities that it faces, having a downtown right on the Pacific Ocean and being a major city by any measure, not just living in the shadow of Los Angeles," he said. "I think city officials are doing a better job than ever of trying to capitalize on these advantages."
Businesses, he noted, can do their part to promote economic growth in the city by taking advantage of the national economy's continued expansion. "There's opportunity here in 2020. This is not the time to hunker down, this is the time to be smart about business decisions," Kleinhenz said.
Meanwhile, he cautioned businesses that good times won't last forever. "You cannot escape a recession," Kleinhenz noted. "Even as we look at 2020 being a year of continued growth, we always need to work on a strategy that enables us to respond wisely to what happens when the economy does slow down or dip into recession."
In theory, a tight job market could provide another incentive for businesses to invest, especially in productivity-enhancing measures such as intellectual property, equipment and software. In reality, however, that theory has rarely proven to be true, Sweet said. "I wouldn't be surprised if business investment remains soft," he noted. "It's going to be better than last year, but I don't think we'll be going gangbusters."
Overall, Sweet said he expects economic growth to continue, despite some political uncertainty in the nation and beyond – such as presidential impeachment, the 2020 election and our relations with Iran. "We're heading into our 11th year of the expansion and strength of the U.S. economy [and] the U.S. labor market is starting to reach some metro areas that have been left behind," Sweet pointed out. "So I think it's important that we keep this expansion going for as long as we can."