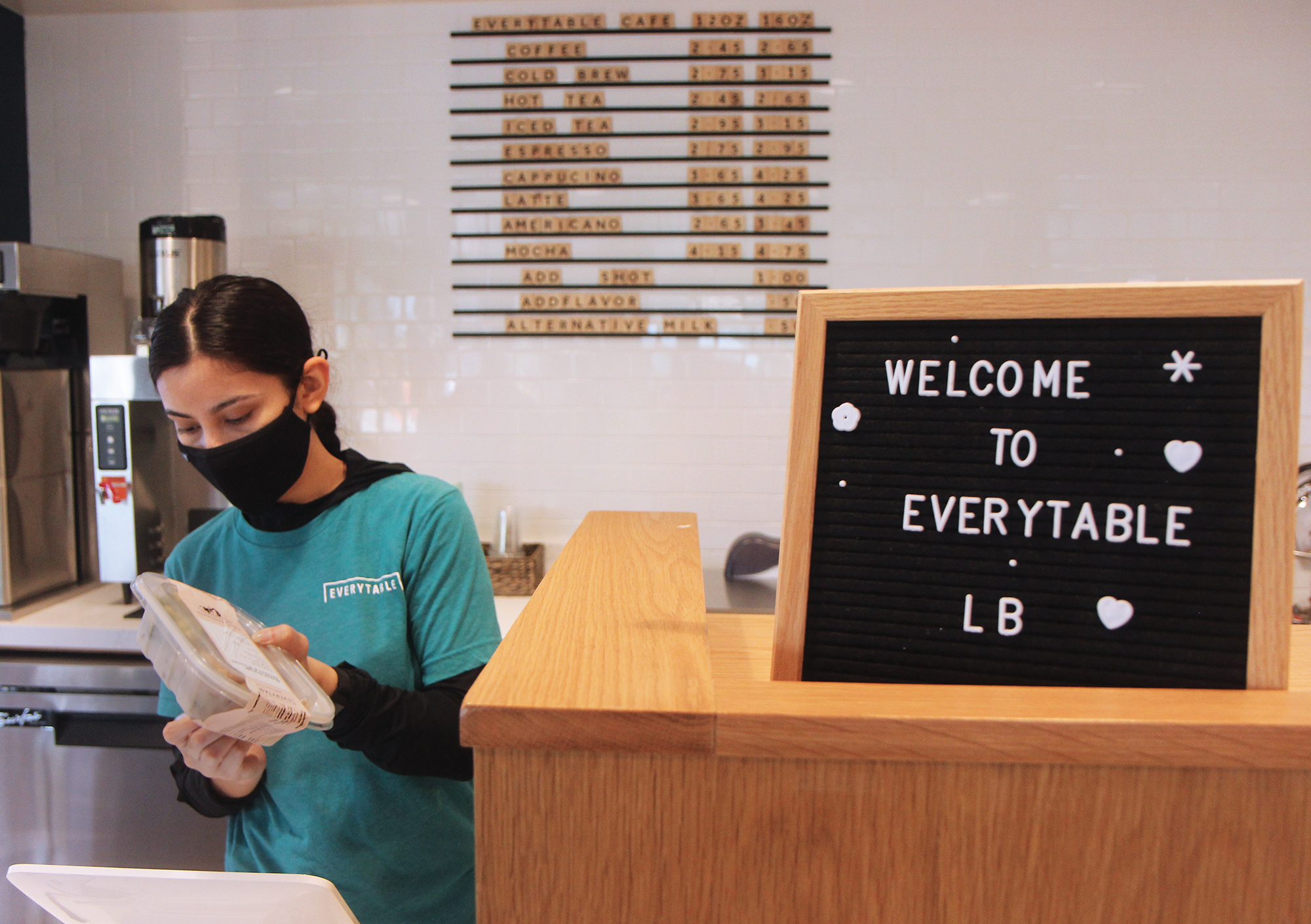 When I learned a food business with a mission of furthering social justice had opened up in the Aero Long Beach business park just south of the airport, I was intrigued.
Everytable—a company that was founded in 2015 with the goal of making healthy food cheaper and more accessible for underserved communities—entered the Long Beach market earlier this year, when it opened up in the East Long Beach office district.
It seemed to me an odd choice, given the area's relative affluence compared to other parts of Long Beach. But it turns out that it's all part of Everytable's business model: The company chooses locations in both low-income and high-income areas and prices its grab-and-go food—meals are not made on-site—differently based on the neighborhood.
Just in Long Beach, for example, the company also has plans to open up in Central Long Beach in February and in Downtown Long Beach the following month.
No matter the market, though, Bryce Fluellen, the executive director of social equity franchising for the company, told me it's a priority of the company is for its food to be affordable. An order of carnitas tacos at the Compton location, for example, costs $6.10, while that same meal costs $8.35 at the East Long Beach store.
And it is, actually, all the same food. Everytable uses the grab-and-go model to cut down on costs; the company has a 30,000-square-foot central kitchen in Vernon, where all of its food is made fresh and delivered to Everytable's 11 stores across LA County each day.
"We control the production of our food under one house, in a central commissary," Fluellen told me, "which allows us: 1) To be controlling the product, but also 2) To be more efficient and pass on that savings of efficiency and cost to that consumer."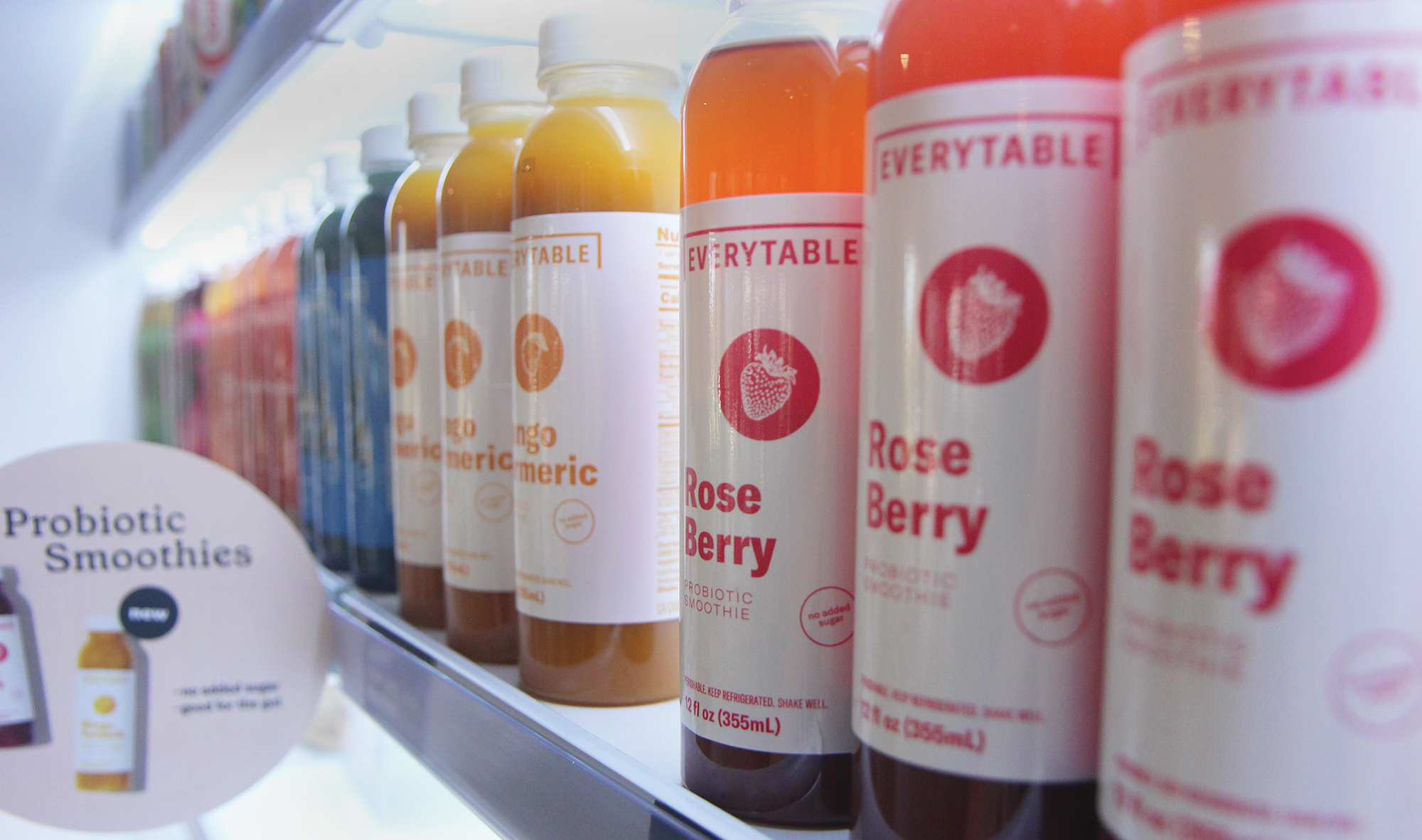 But Everytable's pursuit of social justice goes beyond how it serves customers. The company also has its own program—the Social Equity Franchise program that Fluellen leads—that gives employees the opportunity to access management training and capital to eventually own and operate their own Everytable franchise.
"At Everytable, our mission really is about inequality," Fluellen said, "so looking at that, we said, 'Wouldn't it be great to create a franchise system that put ownership in the hands of entrepreneurs of color who don't have access to traditional capital or the mentorship and training that's needed?'"
So Everytable University was born. In the full-time, fully paid program, workers manage a store while taking courses in business, finance, marketing and leadership. Folks who complete the program may then be eligible for low-interest loans to own their own franchise, which don't need to be repaid until the location turns a profit.
Everytable has partnerships with charitable organizations like the Kellogg Foundation that provide the capital to build out locations that will eventually become franchises; it's those partnerships that make the generous franchise terms for Everytable University graduates possible.
"It's really about getting people to economic mobility, ownership and hopefully wealth through this franchise model," Fluellen said.
The program, though, is still in its infancy.
Six people are currently enrolled, including Maria Martinez, who manages the company's Monterey Park store. The 34-year-old Compton resident was working graveyard shifts as an IHOP server three years ago when she first applied with Everytable.
Martinez has been with the company ever since and began taking classes with Everytable University early this summer. She told me the program lives up to its name.
"I feel like I'm back at school," she said. "It's been eye-opening. Now I know why people use calendars and agendas to write down things, because it's hard to juggle it if you're not used to it."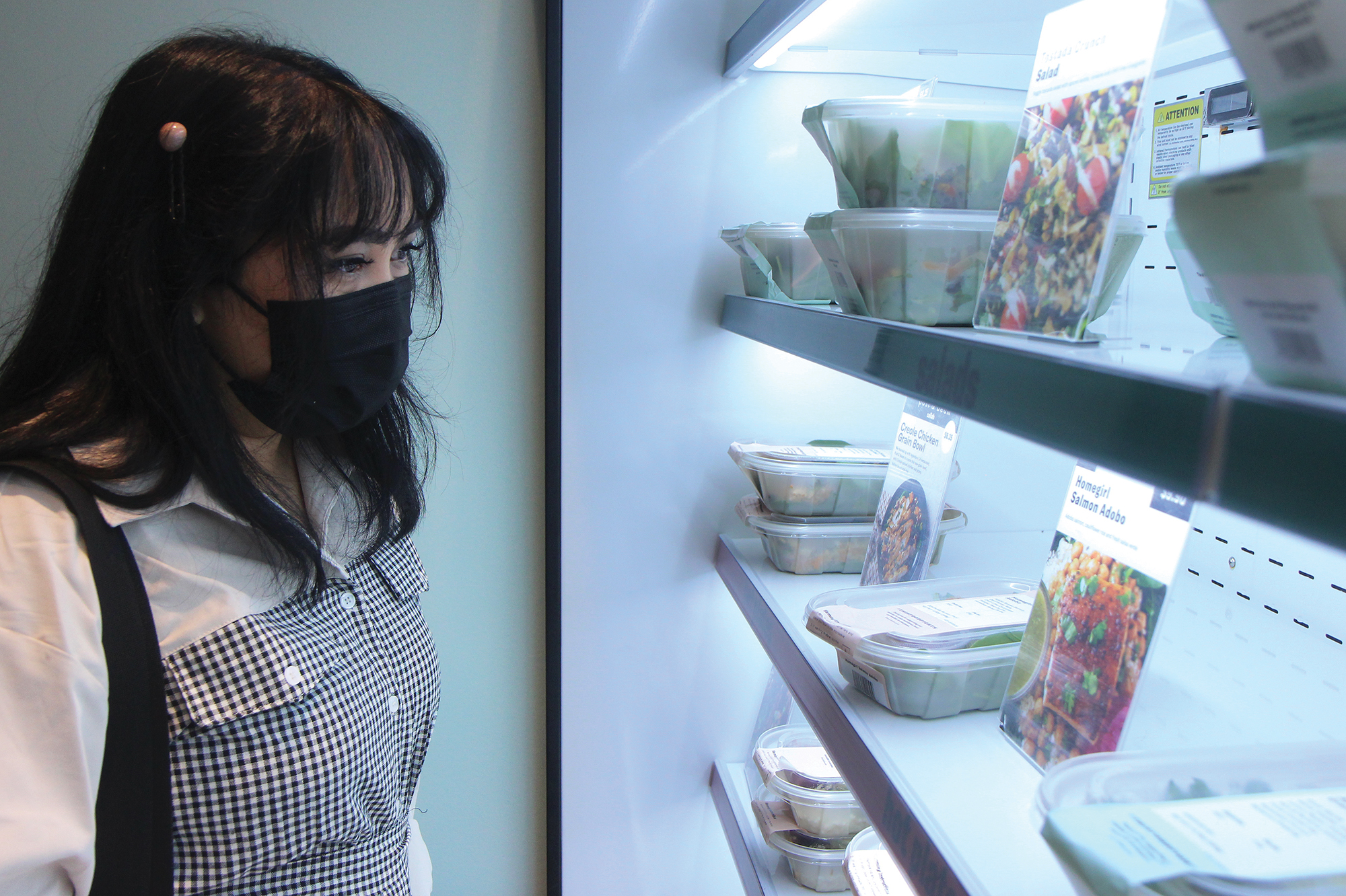 Still, she said she's felt supported by Everytable staff—and that the rigor of the program is preparing her to eventually own her own store.
"When I applied, I wasn't sure if I was qualified for it," Martinez said. "I wasn't sure if I had the experience for it. But they've been guiding me through it, and now the training experience I'm getting, going to different stores—I feel like I'm not ready yet, but I'm on the right path."
Whenever Martinez does complete the program and is eligible for her own store, there will likely be an even wider availability of locations for her and other folks who have gone through the program.
Everytable is looking to expand—and to do it quickly. By the end of 2021, Fluellen told me, the company is slated to open another 14 Southern California locations. And another 40-50, including the two new Long Beach sites, are in the pipeline for next year.
And of course, the company will need more people to manage—and own—those new stores.
At the end of our conversation, Fluellen told me that the point he really wanted to hammer home is that Everytable is actively recruiting.
"None of this happens without people," he said.
Martinez, for her part, was similarly encouraging.
"Even for people that want to try to just apply and see, I would say just apply, honestly," she said. "You don't know until you try, and that's one thing that has always scared me: What if I try and I fail?"
But ultimately, she said, "I think that if I wouldn't have done it, I would have regretted it."
"I would totally advise anybody that wants to do it," Martinez added, "to just go for it."
Everytable's East Long Beach location is open 8 a.m. to 3 p.m. Monday through Friday. For more information on the company or Everytable University, visit everytable.com.