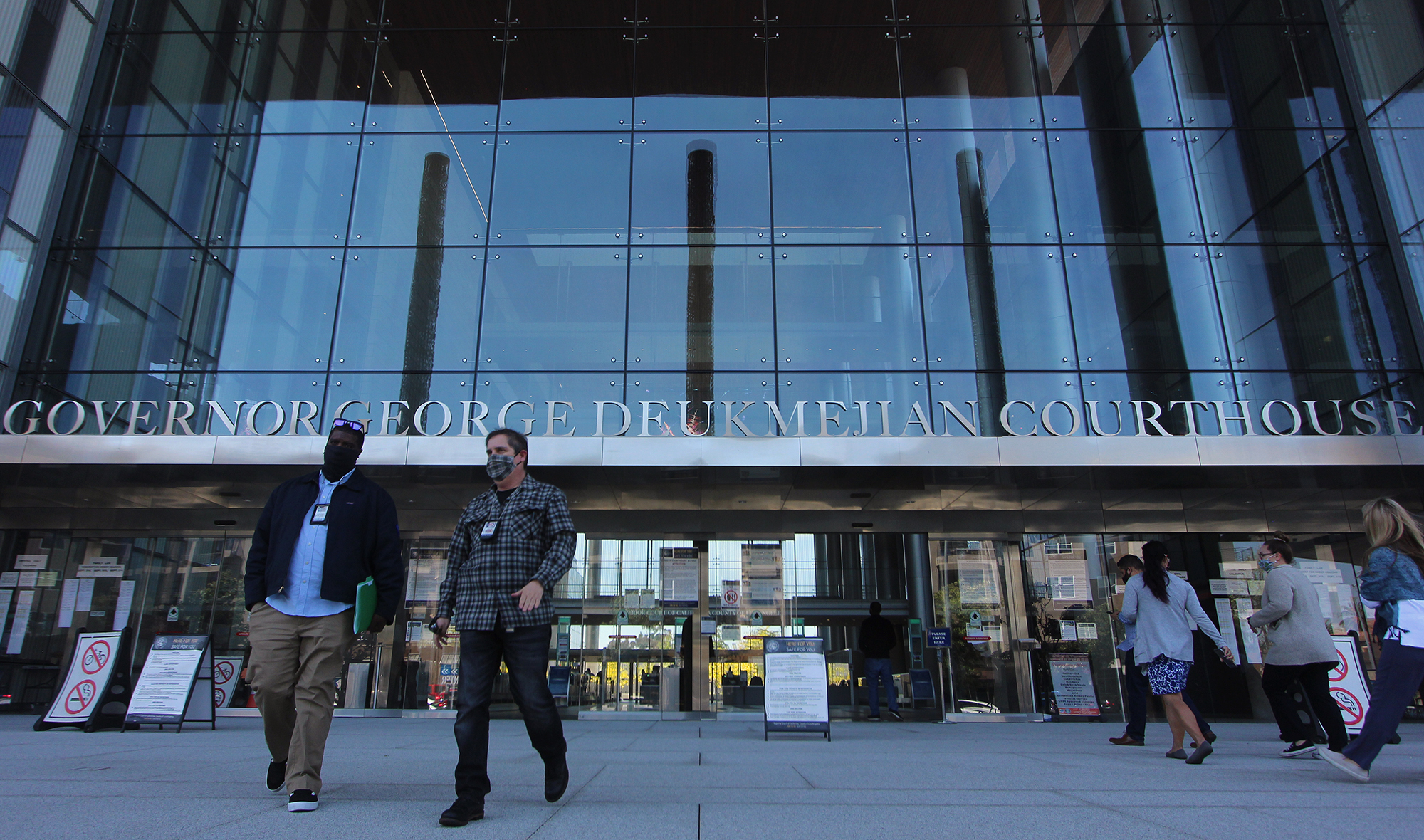 Considered essential during the coronavirus pandemic, the cannabis industry has established itself as a vital part of the state and local economy—even creating a rare bright spot in an otherwise bleak city budget.
But years after the industry was fully legalized in California, many residents are still hindered by cannabis-related criminal records. People with criminal convictions are not a protected class, meaning that there are no laws prohibiting employers, landlords and even government agencies from denying them a job, apartment or housing assistance.
Proposition 64, which legalized recreational cannabis in 2016, made many of those records eligible for expungement. But an arduous bureaucratic process has complicated this key provision of the voter-approved law, as well as subsequent legislation aimed at making expungements easier.
Long Beach, however, has still been able to make significant progress.
"All of the Long Beach cases that were eligible for automatic expungement have been expunged," said Long Beach City Prosecutor Douglas Haubert, whose office participated in a large-scale effort concluded last year to wipe clean certain cannabis convictions.
In February 2020, then-District Attorney Jackie Lacey announced that her office had asked the Los Angeles Superior Court to dismiss 66,000 felony and misdemeanor convictions dating back as far as 1961, including cases handled by the Long Beach city prosecutor's office.
In doing so, Los Angeles County and Long Beach beat a deadline set by Assembly Bill 1793 to submit cases eligible for dismissal or redesignation to the California Department of Justice by July 1, 2020.
For individuals with cannabis-related convictions to see relief in housing or employment, however, the conviction must first be sealed by the Department of Justice, thus making it inaccessible to potential employers or landlords conducting background checks.
The status of that undertaking remains unclear. A spokesperson for the Los Angeles County Superior Court said in an email that the court had "compiled an electronic file of roughly 60,000 cases" and "is waiting for the Department of Justice (DOJ) to accept it." Once "accepted successfully," the department would be required to update its summary database accordingly, the spokesperson said.
Organizing, sharing and maintaining criminal justice data for a jurisdiction the size of Los Angeles County, which comprises numerous local agencies, is a challenge to say the least, according to Haubert.
"It's embarrassing how poorly DOJ data is kept," Haubert said.
Between the hundreds of court clerks entering conviction records across California's 58 superior courts, which then send the information to the state's department of justice, case information isn't always reported uniformly.
"Imagine 600 people trying to put notes in a computer the same way," he said. "They don't."
It's unclear whether these differences in reporting have contributed to delays in clearing eligible records. But some individuals with convictions that qualify for expungement have found them remaining on their records, said Holly Hancock, deputy in charge of the Los Angeles County Public Defender's Office's homeless mobile unit.
In her work with Los Angeles County's homeless population, Hancock said she has seen cases that should have been wiped clean but were not—impeding the ability of individuals to obtain housing and employment.
Finding the snags in the process is difficult, Hancock explained. "We have to call the clerks, call the court, call the DOJ," she said. "It usually is just: 'We didn't get around to it, we didn't submit it.' "
The California Department of Justice did not respond to a question on the number of eligible cases submitted by LA County DA's office last year that have been sealed by the DOJ.
As for Long Beach cases, however, Haubert said he found that all cases submitted in the countywide record-clearing effort had been successfully removed from public view in the DOJ's database.
Haubert said 2,927 eligible Long Beach cases recorded since 2002, all of which had been cannabis possession cases reduced from misdemeanors to infractions under Prop. 64, had been sealed. Haubert's office began using a new case management system in 2002, preventing him from spot-checking the status of older cases included in the district attorney's 2020 data file.
Still, people can incur charges for illegal distribution or cultivation of cannabis, although such charges are rare and often carry lighter sentences following the passage of Prop. 64.
Just like many other criminal convictions, individuals may petition to have those cases expunged after they complete probation. This is where Haubert's work through the city's Restoration Initiative for Safety and Employment—or RISE—program, founded following the passage of the state's cannabis expungement laws, continues.
"The reason we continue to hold expungement workshops is because there are still records that are not eligible for automatic expungement," Haubert said. "California law is very generous in clearing records, the law just doesn't make it very easy or straightforward, so people still need assistance."