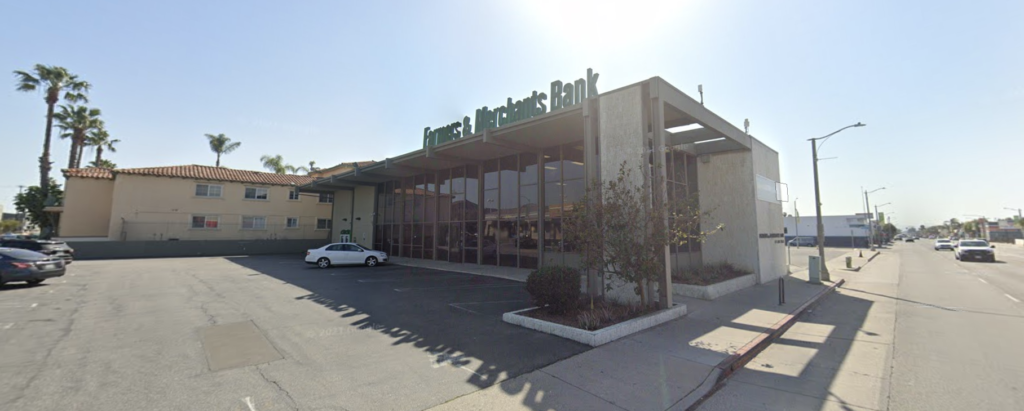 In its 100 years of operation, Farmers & Merchants' East Long Beach branch has lived through some of the city's major historic moments.
Built to accommodate the influx in cash created by the Signal Hill oil boom, the branch—located on the corner of Obispo Avenue and Anaheim Street in the heart of Zaferia—was the bank's first, following the construction of the historic Downtown flagship building in 1907.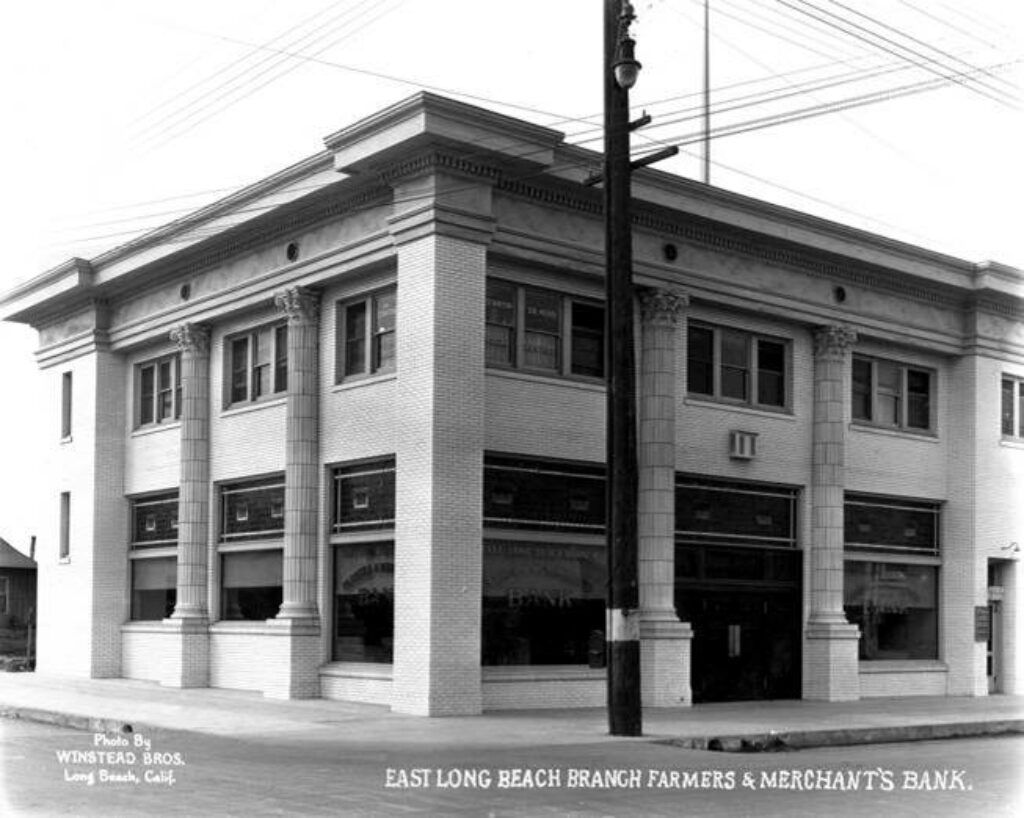 After the oil boom, it didn't take long for the next historic moment to strike the young branch. Just over a decade after it opened its doors in September 1921, it was severely damaged in the 1933 Long Beach earthquake.
Daniel K. Walker, F&M Bank Chairman of the Board and CEO, still recounts his grandfather's memories of the devastating event, which damaged some of the building's outside walls beyond repair.
Walker's grandfather, Gus A. Walker, second generation president of Farmers & Merchants Bank, stepped into action, his grandson recounts, first verifying that the bank's vault door could be opened. Local residents had seen their homes destroyed, businesses needed to restock food and supplies, and they would need cash to do so. According to his grandson, the elder Walker entered the red-tagged building, pulled out desks, and set them up outside as bank teller windows.
"Difficult times bring out the best in people," Daniel Walker said in a press release detailing the branch's history.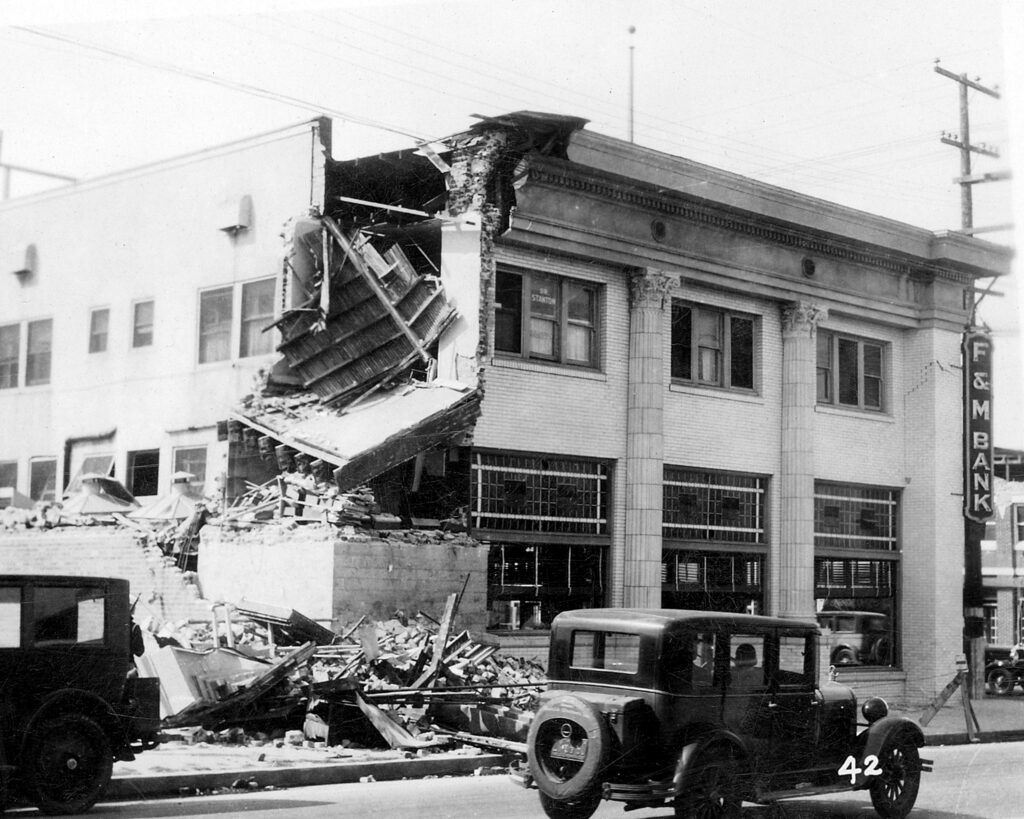 Despite being rebuilt after the earthquake, the historic building didn't make it into the present day. In the 1960s, Farmers & Merchants tore down the classical style two-story and replaced it with a larger, mid-century modern version featuring a glass facade and overhanging eaves, to accommodate the growing number of clients.
"I personally remember days when I was a teller, 1970's that we would have in excess of 100 clients in the office/payroll day," Walker said. "The previous building was unable to accommodate such demand."
From September 13 through 17, the bank will be hosting celebratory events in honor of the branch's centennial, including a chance to win a to-be-determined jackpot and anniversary-themed treats.
"We are extremely proud of our history and our century-old resiliency," Walker said. "We are humbled to have served the East Long Beach community for more than 100 years."