Long Beach's first-ever cat lounge opened in August, and its owners plan to hold a special grand opening event on October 26. The Feline Good Social Club, located at 301 Atlantic Ave. in the East Village Arts District, is a cause-driven business that aims to give people a chance to commune with kitties, and felines a chance to be taken into a loving home.
Pam Leslie co-founded Feline Good with fellow cat-lovers Tamara Trujillo and Erica Johnson. Leslie, a lifetime Long Beach resident, has run the nonprofit cat rescue organization Long Beach Felines since 2008 and has 20 years of cat rescue experience. Long Beach Felines provides the cats housed in the Feline Good Social Club, and adoptions of these cats are facilitated by the nonprofit.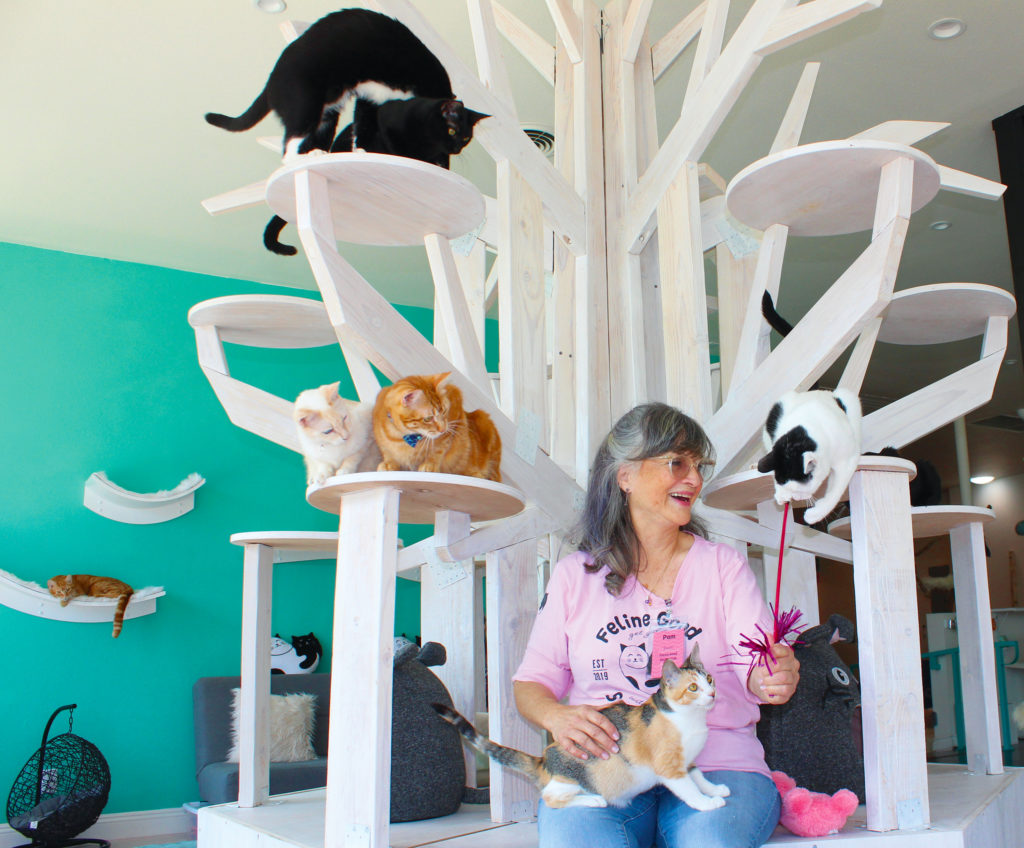 When Leslie began Long Beach Felines, she had to partner with pet stores to try to find adoptive homes for the cats rescued through her organization. "What that meant for me was that I had to partner with a pet store, and then I'd have to load the cats up and take them to the pet store to show them whenever I wanted to have an adoption event. That's a lot of work, and I did that for about eight years," she explained.
When the cat café craze began taking off in Asia, Leslie thought a similar idea in Long Beach might be a good solution. "We said, we should do that. So I got some of my volunteers and they worked with me on developing our first ideas," Leslie said. "We visited the new cat cafés as they were opening up around the country, and decided on what we wanted our [strategy] to be." Ultimately, because Leslie and her co-founders did not have experience in food preparation, they decided to create a cat lounge where people could come and play with cats, and bring their own food or beverages if they wish.
To prepare, they enrolled in the Small Business Development Corporation's new business training program, which lasted 10 weeks. "Anybody who is opening a new business should do that. We learned a lot and got a business plan together," Leslie said.
Opening the doors of the lounge proved a challenge – as the first business of its kind in the city, permitting and licensing were complicated processes. Ultimately, Feline Good Social Club had to postpone its opening from April to August. "A year before we started, I started doing research on that. I contacted the planning [department]," Leslie recalled. "We spent quite a bit of time talking." Leslie pursued registering the business as an administrative site use, as it didn't fit any other category.
"The city was helpful as much as they could be, you know, because they are hampered by their own regulations and rules. And as a result of us going through this process, this type of business was rolled into the revision of the city codes," Leslie recalled. "They're trying to make things more business-friendly, more user-friendly as far as the codes go."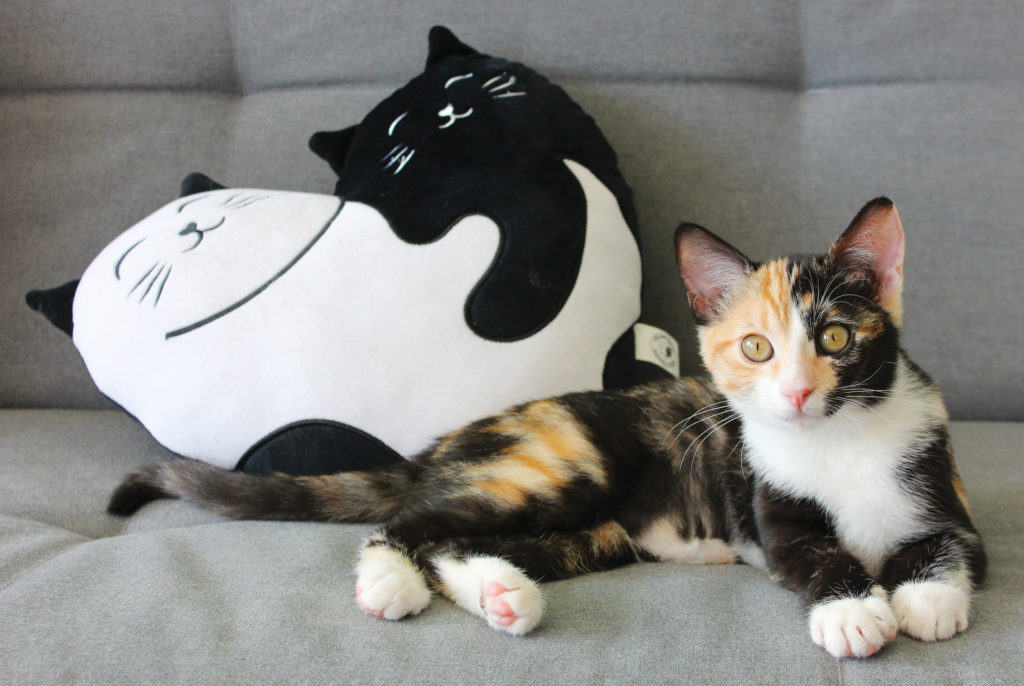 Since opening in August, nine cats have been adopted from the Feline Good Social Club, a bright and airy space where visitors can pay $15 an hour to play and lounge with more than a dozen feline friends, all of whom are socialized, vaccinated, tested for health issues, and spayed or neutered. Cats at the Feline Good Social Club are able to stay there for life if they don't find an adoptive home, Leslie noted.
"When people want to come here they currently don't have to make reservations. They can just walk in. We have a self-described limit of 25 people per session," Leslie said. "We do recommend reservations because we have special events here." Special events include Monday yoga classes, private birthday parties and other gatherings.
Moving forward, Leslie hopes to appeal to the local business community, particularly those with operations in nearby office buildings, to utilize Feline Good Social Club for their employees. She noted that communing with cats is proven to have stress-reducing benefits. "It's everything from bringing your blood pressure down to relaxation to calming your mind," she said. "This repetitive petting motion, which cats love, helps people get grounded and calm down. That's why it's so important that we get the word out to office people. You know, offices can be stressful."
Leslie added, "It's a joy to do a business like this that benefits people who come in here."
For more information about Feline Good Social Club, visit felinegoodsocialclub.com.