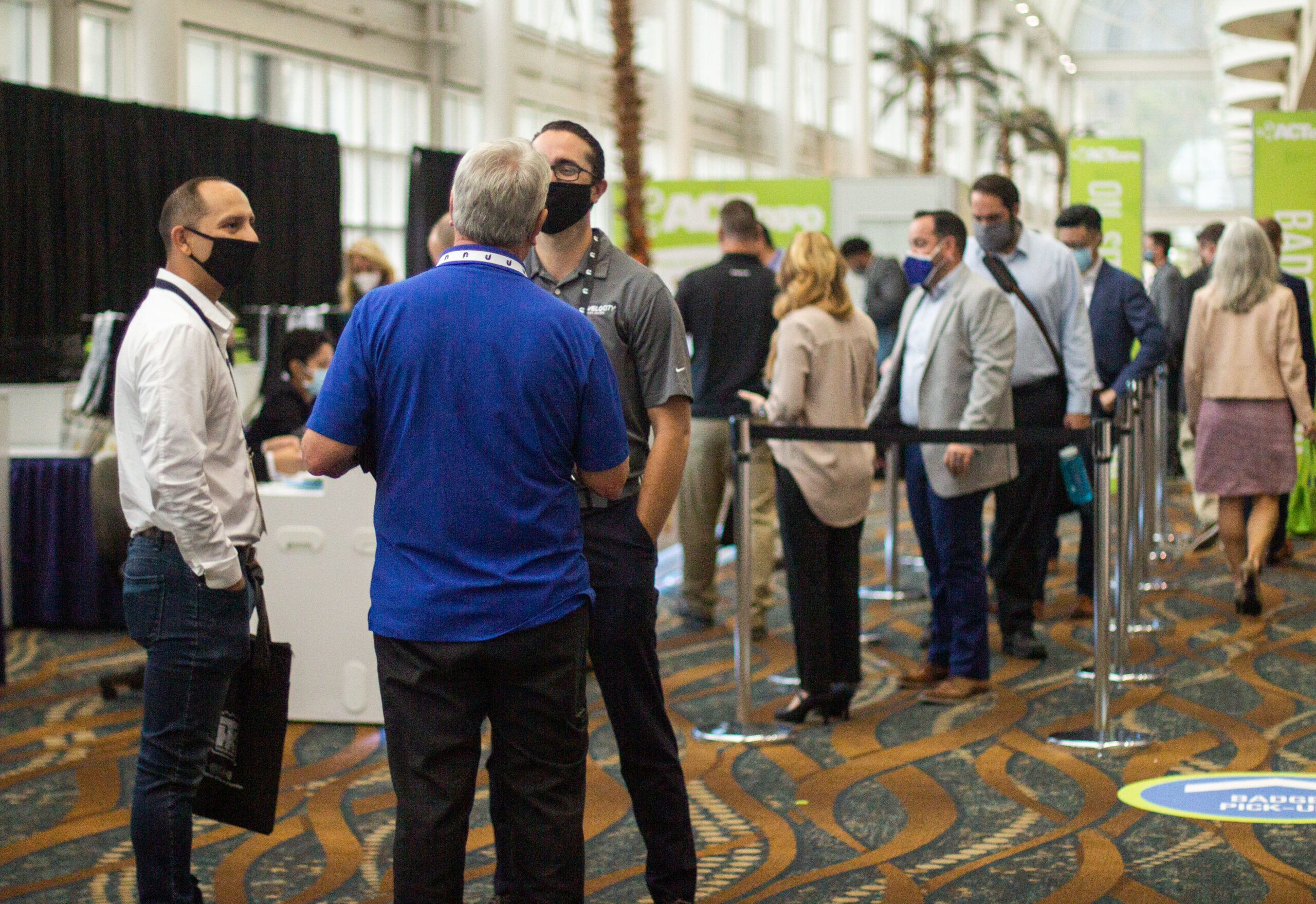 Outside of the Long Beach Convention Center, Johnny Saenz inspected a Kenworth T680 natural-gas powered truck parked on the walkway just outside the lobby doors.
Saenz, a transportation supervisor for Fresno-based wholesaler OK Produce, is in Long Beach for the Advanced Clean Transportation Expo, the city's first major convention since 2019. The trade show, where companies present the newest products in green transportation technology, exceeded expectations: Organizers expected 3,000 people, but the event drew 4,700 attendees to a sold-out exhibit hall.
According to organizers, this year's event has also seen the highest food and beverage sales of the past six years. Nearby hotels are either fully booked or near capacity, according to the Long Beach Convention and Visitors Bureau.
The return of conventions is critical to the city's economy, as convention business brings an estimated $1.8 billion in revenue and economic impact to local hotels, restaurants and tourist attractions.
The experience has been overwhelming but also "really nice," said Saenz, of OK Produce. His company is looking to transition its 100-truck fleet to near-zero emission over the next 10 years, and the expo offers an opportunity to see what's out there.
"To be able to go up to the equipment yourself … it really helps," Saenz said.
Before entering the lobby, where attendees register and receive their badges, they have to show proof of COVID-19 vaccination or a negative coronavirus test to be allowed in, a policy the city is enforcing.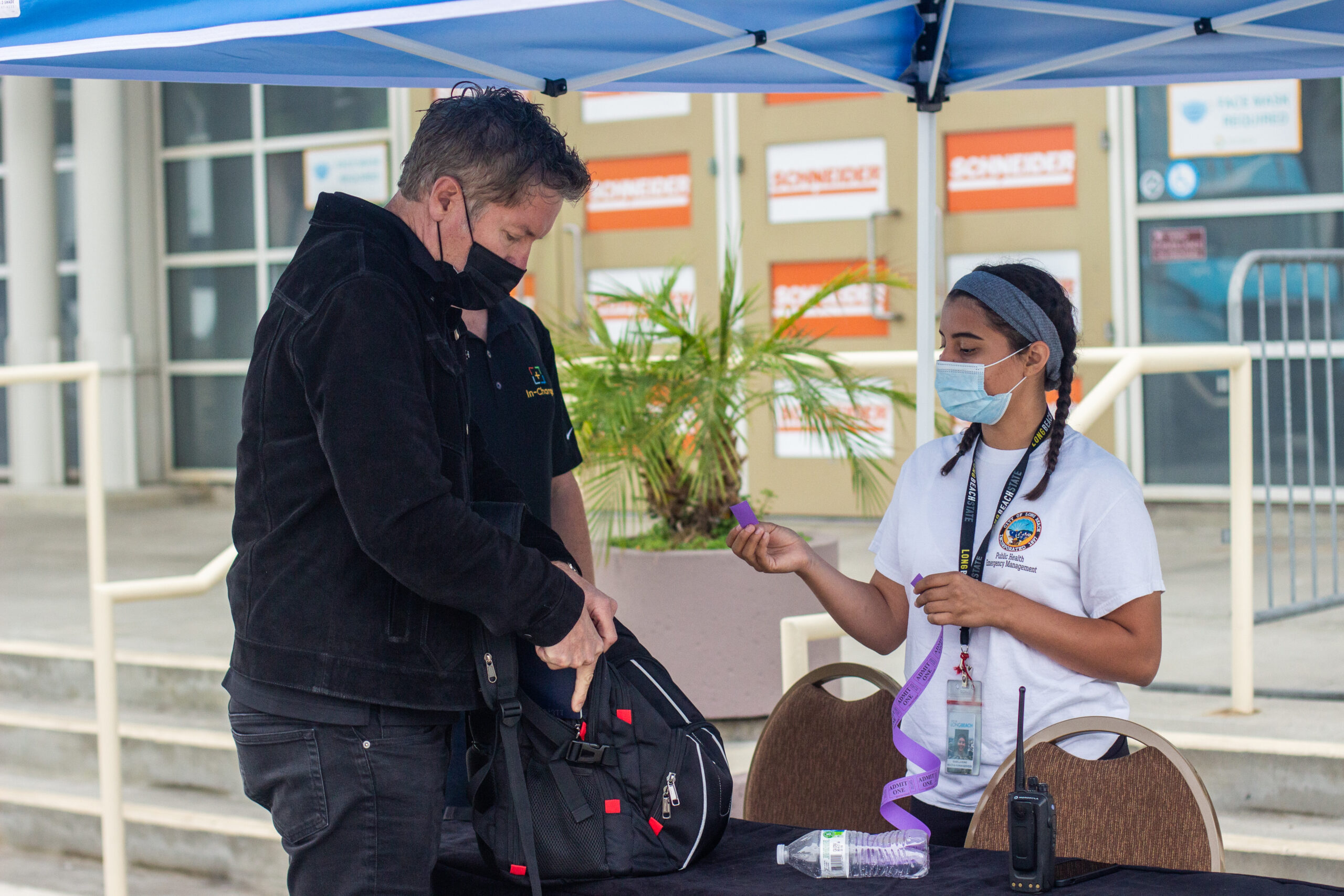 Katrina Aceres, a project administrator with Sacramento-based consulting firm Momentum, said the security measures reassured her the event was safe to attend.
"I was a little nervous about it, but I feel safe," Aceres said.
Building personal connections with potential clients or partners in the transportation sector is key to her company's work, which has been more difficult to achieve through virtual interactions alone, she said. "There's more opportunity for that type of organic connection in person."
Paul Beach, president of Oakland-based battery manufacturer Octillion, said he had to "hand-pick" employees to join him on the trip down to Long Beach, as some were concerned about contracting the virus. In the end, three vaccinated staffers came along.
Beach said he had to travel even during the pandemic to meet with partners in Brazil and Europe. "For my business, you've got to see the product," he said.
The return to in-person meetings, "it's extremely helpful for business," Beach added.
The Advanced Clean Transportation Expo is North America's largest event for advanced transportation technology, from fuels to new technologies to vehicles, with dozens of new products debuting every year.
It's the first major convention to return to the Long Beach Convention Center after a 15-month hiatus, with large scale events like the Space Tech Expo USA and ComplexCon to follow. The clean transportation expo is scheduled to return to Long Beach next year.
View the full calendar of booked conventions here.