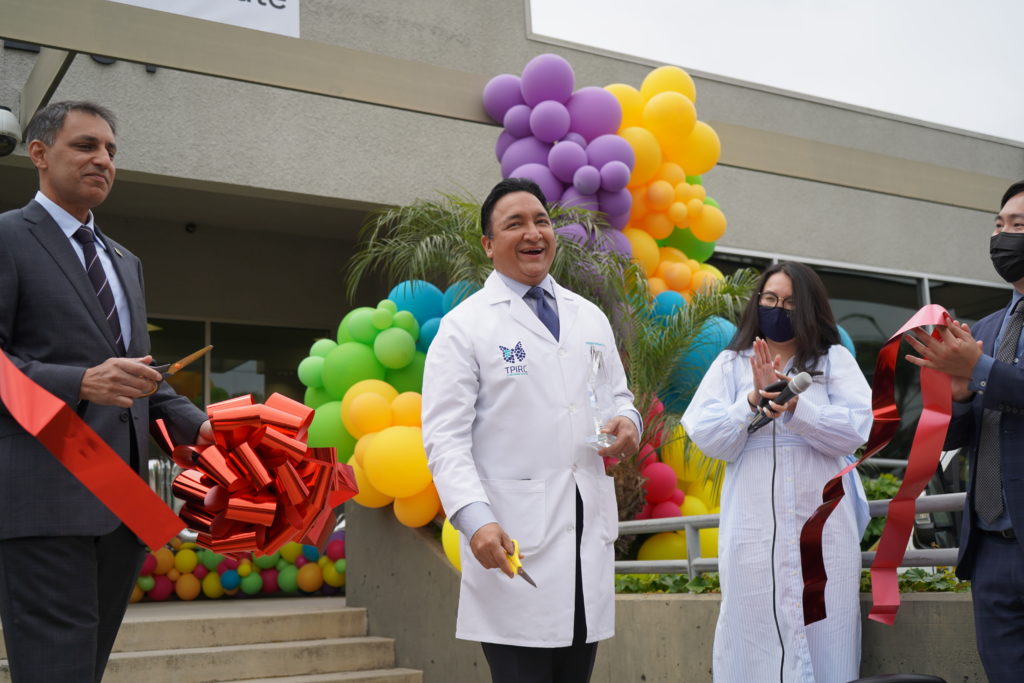 The nonprofit Southern California Food Allergy Institute opened the doors on its new Signal Hill clinic on Friday. The clinic is the institute's largest expansion since it was founded in 2015.
The institute specializes in treating severe food allergies among children by gradually exposing patients to allergens on a protein-by-protein basis, slowly building up to the full range of proteins included in any given allergenic food, such as peanuts.
"The opening of this second clinic is a milestone for our organization," founder and Chief Executive Officer Dr. Inderpal Randhawa said in a press release.
"We are here with these children every step of the way," he said, "expanding our resources and team so we can help more children with food allergies achieve a life-changing food freedom."
The new clinic will be used for patient visits and is located at 2704 E. Willow St. in Signal Hill. The institute is still looking for a space to consolidate its manufacturing facility, administrative offices and treatment center on one campus.