A pet supply store, a Mexican seafood business and a floral studio are the three winners of the Downtown Long Beach Alliance's fourth annual Pitchfest, a competition designed to support the growth of small businesses in the Downtown area.
Dopey's Dog House, named after owner Jane Solano's late chihuahua, won $10,000 in grant funds to help start a pet supply store at Shoreline Village.
"I was not expecting to win at all," Solano said. "I was just amazed." With her store, Solano said she's hoping to provide a welcoming environment for pet owners at the marina, with plenty of water and snacks.
Another grant of $5,000 went to Elva Garcia, whose family prepares and sells Mexican seafood under the name Mariscos El Compa Ivan. Currently, Garcia sells ceviche, aguachiles and shrimp empanadas via Instagram, but they're hoping to open a Downtown location in the near future.
The business started out of necessity during the pandemic Garcia said, after several of her family members lost their jobs.
"Initially, it was just selling trays to our friends and family," she said. After starting an Instagram page for her business, Garcia said, "we just continued growing." Now, they're planning to rent a kitchen downtown to expand their business.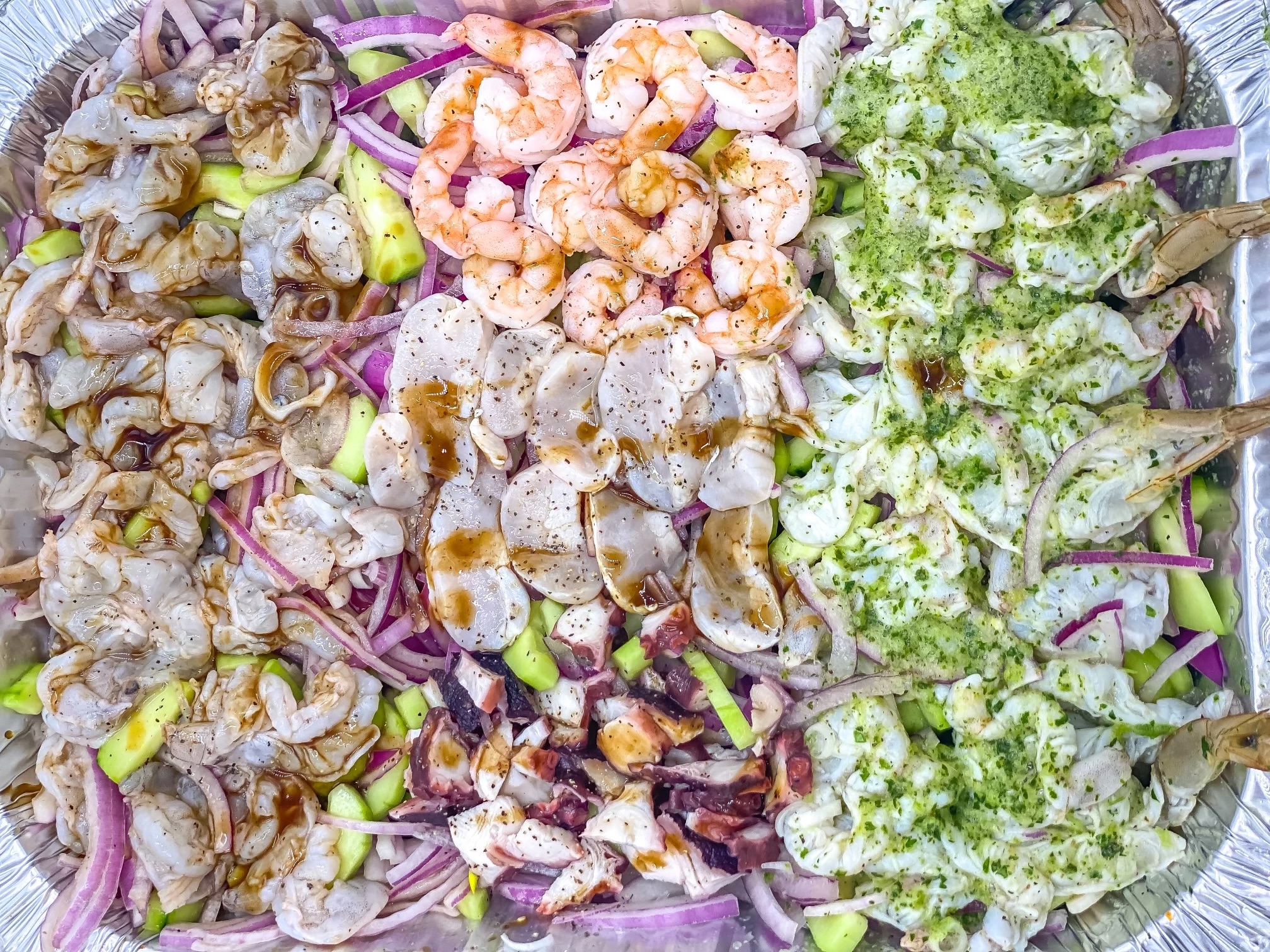 Saren Rem, a floral design instructor and the founder of Sarenity Floral, also won $5,000. Rem is currently searching for a space to house her floral studio, where she plans to sell floral arrangements, as well as host both in-person and virtual workshops on how to make them.
"I love teaching," Rem said.
Worried that the floral program at the community college where she teaches might be winding down, Rem said she wants to provide an alternative for her students who come from all over Southern California to attend her classes.
"This is my way of offering back a place for these students to learn and grow," she said.
District 2 Councilwoman Cindy Allen was among the judges of the competition and said she was especially excited to support three women- and minority-owned businesses in her district.
But above all, "I'm inspired by good ideas," Allen said. "There were some amazing applicants.
"I wish we had had more money," she added. "I think we need more opportunities like this to fund these entrepreneurs and small businesses in our city."
The funds for this grant program came from Farmers & Merchants Bank, which has committed $90,000 for award grants administered by the Downtown Long Alliance over the next three years.
"I am proud that DLBA is able to continue to create opportunities for local entrepreneurs to grow into successful businesses that will lead to enhancing our Downtown economy," Austin Metoyer, the business district's economic development and policy manager, said in a press release.
"As part of our ongoing efforts to support and grow small businesses, we plan to launch a diverse set of new grant programs this year including for retail pop-ups, entrepreneurs of color, and women-owned businesses," Metoyer said.