Since city officials promoted Long Beach as a prime destination for business growth in Vancouver earlier this year, multiple Canadian businesses have expressed interest in expanding their operations to Long Beach, according to Seyed Jalali, the city's economic development officer.
During a Vancouver tech conference in late February, city staff delivered a 90-minute presentation detailing the status of technology innovation in Long Beach, the increase in citywide real estate developments and the economic influence of educational partners such as California State University, Long Beach and Long Beach City College.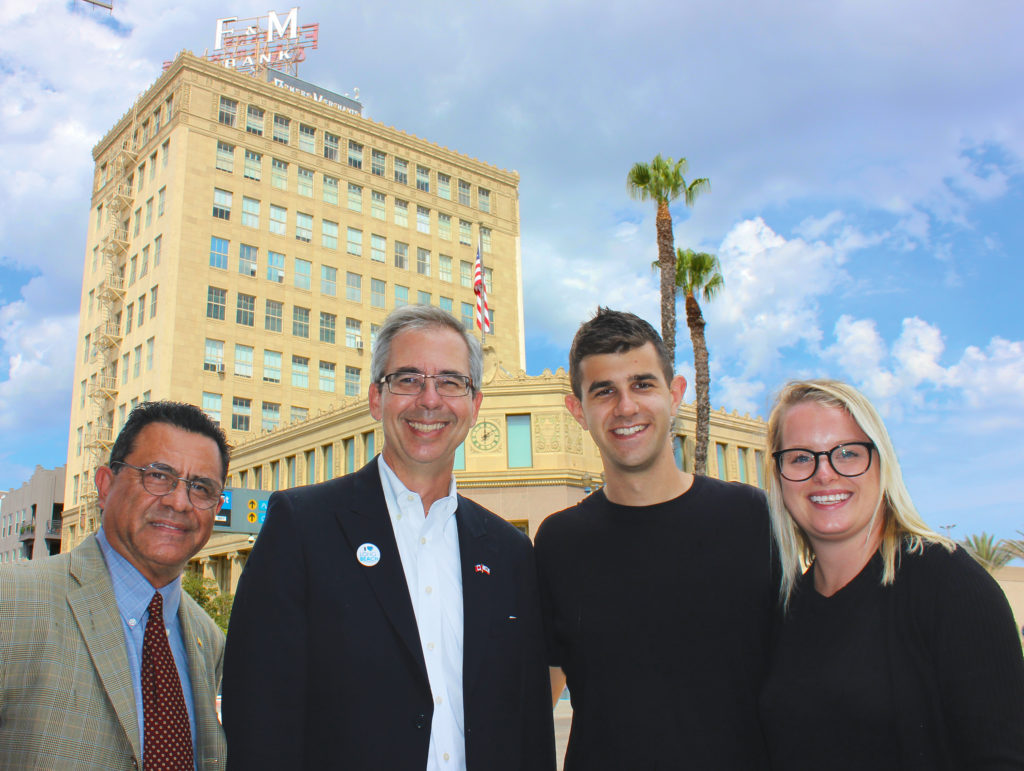 The trip was one of many steps to strengthen Long Beach's economic relationship with Canada, per the city's partnership agreement with the MAPLE Business Council established last November. The council, based in Tustin, was founded in 2015. "Our mission is to promote cross-border investment trade and entrepreneurship between Canada and Southern California," said Co-founder Stephen Armstrong.
"The genesis of the partnership goes back to the [Economic Development] Blueprint, which specifically called for ways to help expand outreach to the global market," Jalali said of the city's partnership with MAPLE.
Armstrong said February's conference generated interest from some Canadian businesses, one of which was a startup tech companyAfter attending the conference, the firm's CEO visited the Long Beach Regional Economic Forum in April at California State University, Long Beach to learn about the city's small business programs. Currently, the CEO is still developing his business concept, Armstrong said.
In June, MAPLE representatives visited Toronto to brief area executives about their partnerships with Southern California entities, including the City of Long Beach.
As a result, Jalali said the city has received inquiries from Canadian companies, particularly financial and tech businesses. Currently, there is only one confirmed Canadian business that has expanded to Long Beach. "We are just hoping to open up the market," he said. "We would love to have more of these businesses settle downtown or anywhere in the city. We just want to be a facilitator."
The MAPLE Business Council serves as a "welcome mat" for Canadian business owners. Both American and Canadian companies looking to expand their operations across the border can consult MAPLE experts to learn about resources or potential challenges moving to another country.
Some entities have learned the challenges of moving to another country the hard way. Chrilleks, a Toronto digital agency founded in 2011 by Aleksandra Lason and Chris Grubisa, expanded to Los Angeles in 2016. Lason said the initial move to Downtown Los Angeles was hectic due to a lack of guidance. Eventually, they moved their business to Playa Vista and then Huntington Beach before settling on Long Beach at 320 Pine Ave. this April.
The couple learned about MAPLE a few months after moving to the city, and Lason said the council's guidance has become a major factor in the company's success. She said MAPLE's consultations have allowed the couple to operate Chrilleks more effectively in the regional market, such as by using social media or learning about city resources for businesses.
"Since joining MAPLE and moving to Long Beach, our business has tripled," she said. "It's been a lot easier for us to find the right people with the right mentality to come work for us. I wish [MAPLE] came into our lives much sooner, because I think we already would have been at this point two years ago where our business stands now."
As more businesses seek to make the move to Southern California, Armstrong said community members are welcome to attend MAPLE's public quarterly meetings to learn about the council's progress in its mission. More information is available at maplecouncil.org.
Jalali said efforts to expand Long Beach's foreign presence will continue with the GetGlobal conference at the Long Beach Convention & Entertainment Center from November 5 to November 7. The summit will feature workshops and guest speakers that will inform entrepreneurs about strategies in global trade.
GetGlobal is an international team comprised of market professionals who work to promote American entrepreneurship globally. The organization hosts events annually to inform entrepreneurs about their options in global trade. More details can be found at 2019.getglobal.co.