Skills like critical thinking and problem solving are usually expected of a seasoned employee, but for nearly a decade, educators at Little Owl have emphasized the philosophy that preschoolers are capable of applying those concepts in their learning.
Located at 3426 Linden Ave., Little Owl Preschool is the brainchild of founder and longtime Long Beach resident Janet Watt, who was driven by a desire to see pre-K institutions that emphasized constructivist and relationship-driven principles.
In 2007, Watt was impressed with the preschool curriculum at Isabel Patterson Child Development Center, which her firstborn attended, and wanted to provide her second daughter an opportunity to enroll at a similar institution closer to her home. But Watt could not find a site that met her standards.
"My husband, I think half-jokingly, said, 'Well, why don't you open your own preschool?'" Watt recalled. She did just that on July 6, 2010, with the help of fellow educators.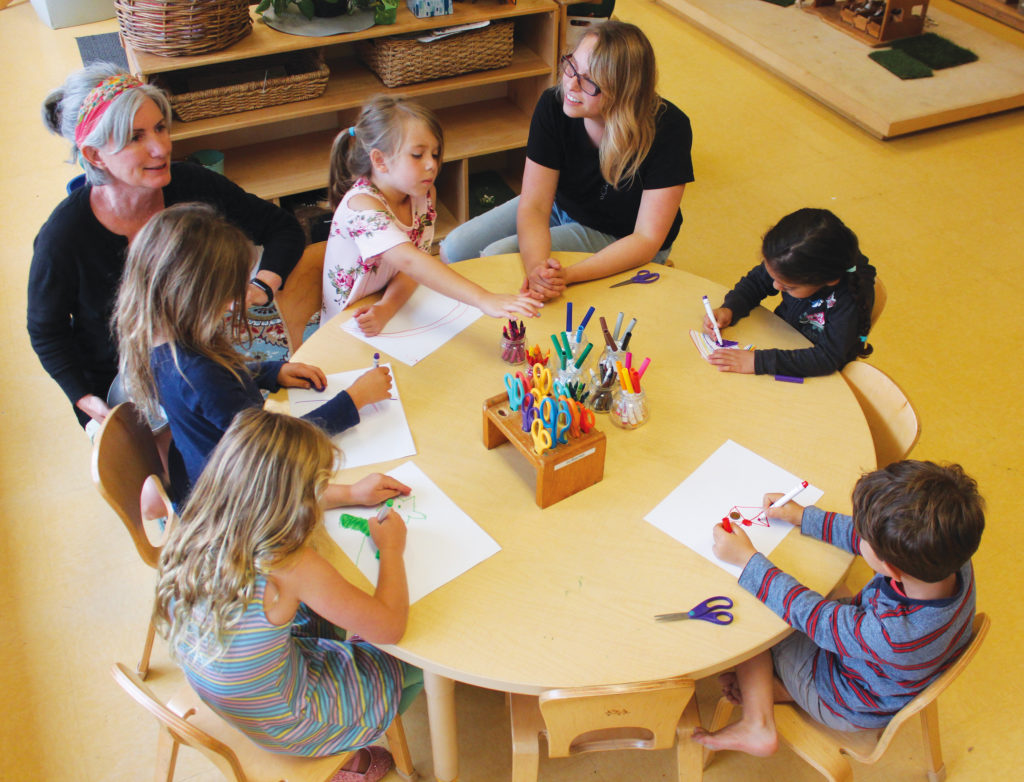 Little Owl, which started its summer session on June 25, expanded this year to a second building, adjacent to the existing school. The school is finalizing its license to also serve kindergarteners. The institution's growing resources also required additional talent for Watt's administrative team.
Watt contacted Pacific Gateway, Long Beach's workforce agency, approximately two months ago to outsource a hire for a receptionist. Pacific Gateway, through its partnership with the Long Beach College Promise Career Fellows program, helped connect Little Owl with 21-year-old Christopher Lopez, a recent graduate of California State University, Long Beach.
Weeks of attending Pacific Gateway's job mixers, résumé-building appointments and job-interview preparations allowed Lopez to land a receptionist job at Little Owl. Through the Career Fellows program, Long Beach College Promise students, including Lopez, are designated as "fellows," who are provided connections to potential employers after graduating. The fellows program began its pilot run in May, and after a few weeks, Lopez became the first success story of the initiative.
"It gave me such a source of security and comfort to know that there are actually people out there who are really looking out for younger people who are just coming out of university [or] college," Lopez said. "If I didn't know about this program, I probably still would have been working in retail."
The advent of the career fellows program was made possible by the Long Beach Community Foundation. Marcelle Epley, president and CEO of the foundation, said she met with the mayor's office and local college and university officials two-and-a-half years ago to discuss a system that would encourage Long Beach businesses to hire local students. Her concern was that a disconnect was forming in Long Beach between employers and employees.
"For years, employers and potential employees hadn't connected as well as they could," Epley said. "A lot of local residents leave Long Beach for employment, and a lot of local businesses look outside of Long Beach, and many times outside of California, for talent and skilled labor. And this is not a new concept; unfortunately, it's been going on for many, many years."
The meeting with officials led to a proposed partnership between the Community Foundation and Pacific Gateway, which came together to create the Long Beach College Promise Career Fellows program.
Karla Corona, youth-business coordinator at Pacific Gateway, said businesses and job hunters alike have access to the agency and its free programs and resources. Candidates are connected to jobs that match their interests and are guided through the application process by on-site experts. Additionally, Pacific Gateway offers hiring incentives to businesses, such as a youth-at-work program in which Pacific Gateway covers 100 hours of paid work experience for businesses, Corona said.
Working at Little Owl for less than a month, Lopez continues to settle into his new position as a receptionist. He said he aspires to advance beyond his title, hoping to channel his passion for filmography into documenting the progress at the school.
Watt said the first generation of Little Owl students, now entering 8th and 9th grade, are presenting themselves as leaders. Although merely anecdotal, Watt said she hopes to do research one day to affirm the benefits of Little Owl's teaching methods. She touted Lopez as a possible contributor to that project.
"I'm really lucky to be working at a place like this," Lopez said. "This might not be the end-all be-all for me, but it's definitely a step forward."