Business owners and entrepreneurs in the City of Long Beach can now take advantage of free mentoring and workshops provided by SCORE, a nonprofit association funded by the United States Small Business Administration.
Founded in 1964, SCORE was originally an acronym for "Service Corps of Retired Executives." Dennis Wright, SCORE assistant district director for Los Angeles, Ventura and Santa Barbara counties, said the organization's volunteers include entrepreneurs and former members of Fortune 500 companies. These volunteers host workshops and are available to meet with clients on a private one-on-one basis. While some workshops charge a small fee to attend, most are offered free of charge, as are the mentoring sessions. "We're funded by Congress with taxpayer dollars," Wright explained.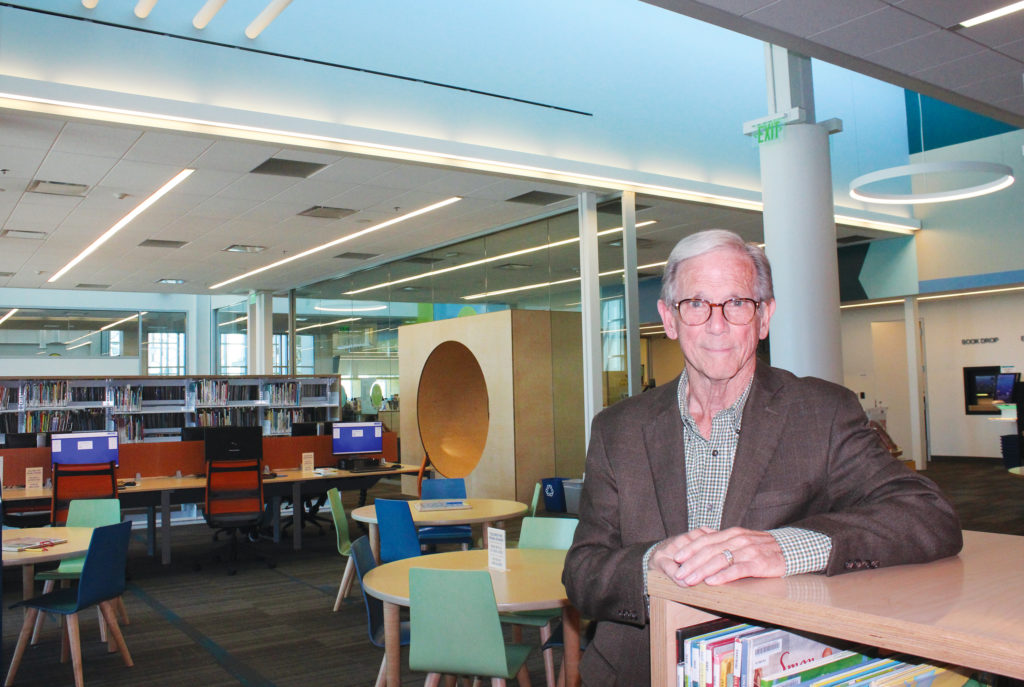 SCORE was first established with 50 chapters, one for each state, but has expanded into more than 300 chapters that are staffed by almost 11,000 unpaid volunteers. Nine chapters are based in Southern California. Its most recent, the Long Beach chapter, was formed on October 1, 2018. SCORE meets prospective clients at the Ironfire coworking space near Long Beach Airport, and has partnered with the city to use its economic development offices downtown. The Long Beach Area Chamber of Commerce also allows the organization to use its conference room.
In essence, the purpose of SCORE is to help grow the economy, Wright said. "More specifically, to help owners establish businesses that avoid the pitfalls both new and existing businesses step in. In other words, to do what we can to make them more successful, and at the same time create jobs."
Through workshops and mentoring, the volunteers at SCORE offer business owners their years of expertise and experience in a variety of fields. This includes expertise an entrepreneur may not realize they lack, Wright said. He explained it from the perspective of someone trying to open a shoe store. This client may already understand shoes, but what they may not understand is how to select the best location for their store. "So now you need [a mentor] with leasing experience," he said. "Then they need to apply, perhaps, for additional working capital. Now they need to talk to somebody with banking experience. They don't have a lot of understanding in marketing, so now they should be talking to someone who has a lot of years in marketing."
Wright concluded: "Yes, it would be nice to have someone who was successful in the shoe business, but what you're really looking for is mentors that will sit down to work with you for free as often as is necessary. . . . We have some clients that have been with us for seven, eight, nine years, who have met with eight or nine SCORE volunteers over that time."
SCORE served 138,394 clients across the U.S. last year, Wright said. Of that number, 61% were women, 36% were minorities and 11% were veterans. Those clients received 291,535 mentoring sessions, with 86% saying they would recommend SCORE to their family and friends, according to a Fiscal Year 2018 survey from PricewaterhouseCoopers. The same survey stated that in FY 2018, SCORE volunteers in Southern California helped to start over 1,200 new businesses and created more than 6,800 non-owner jobs.
Seyed Jalali, an economic development officer at the City of Long Beach, said the city was excited to host a SCORE chapter. "The city's partnership with SCORE allows us to broaden our capacity to deliver free technical assistance and mentorship to local entrepreneurs. As part of this partnership, the city is providing meeting space for SCORE at city-owned facilities, including the local libraries," Jalali said.
SCORE's next workshop is being held at the Michelle Obama Neighborhood Library at 5870 Atlantic Ave. Wright said the workshop will focus on creating content for social media marketing, including photos, graphics and video. The presenter is Roni Ramos, founder and president of online video production company Harmony 3 Productions. Beginning at 5:15 p.m., the workshop is free to attend.
For more information on SCORE, visit longbeach.score.org.