Identifying a need to address an increase in office vacancies, particularly in Downtown Long Beach, a collection of office brokers and city officials established a work group in late 2018 to lure potential companies and tenants to the region.
The Office Work Group's focus is downtown Class A office spaces – high-value, tall structures –but the goal is to attract business citywide, according to John Keisler, the city's director of economic development. The group meets monthly to discuss potential outreach efforts in the city to attract office users and companies, according to Toliver Morris, manager of Landmark Square, a 24-story office building at 111 W. Ocean Blvd.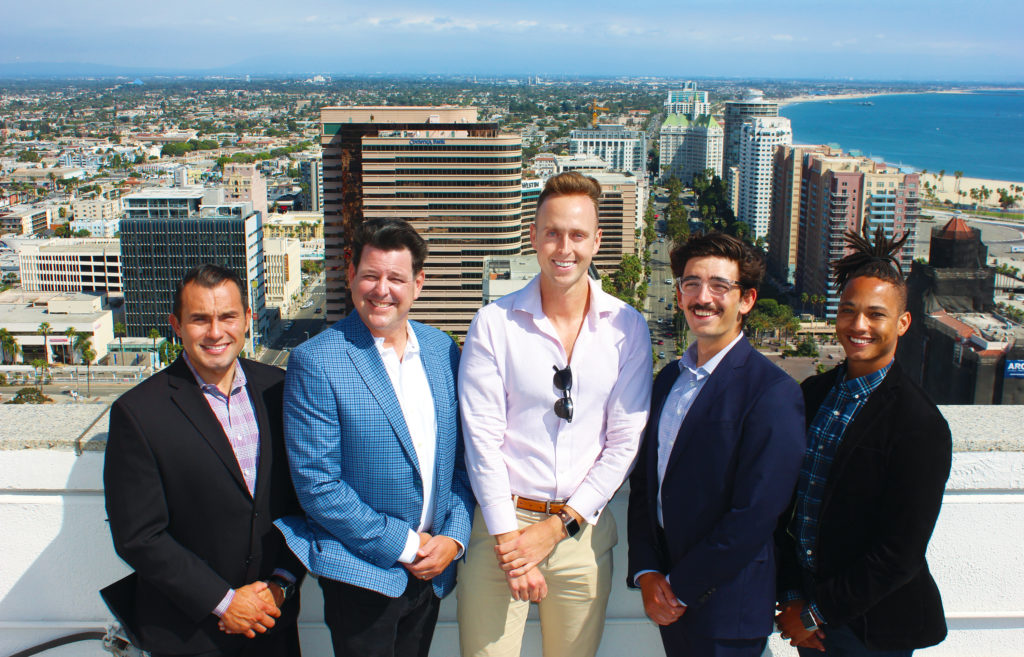 The group accomplishes this outreach by using upcoming local, regional, national or international events as a platform to network and make connections with potential tenants or brokers from other markets. "Once they come and see Long Beach, especially downtown, we find that our conversion rate is very high," Morris said. Keisler said this also serves as a way for potential tenants to experience the city. "[They] see the views of the city, the water and [we] give people an experience of what it would be like to be in one of these Class A office spaces," he said. "A," "B" and "C" are classification methods for a building's value, with "A" being a top-tier site.
A recent example of this networking was during the Long Beach Regional Economic Forum at the Long Beach Convention Center in April – which served as an overview of the city's economic progress, Keisler said.
Total inventory in the Downtown Long Beach office market is 4,295,066 square feet, according to Q2 2019 data provided by Austin Metoyer, economic development and policy manager for the Downtown Long Beach Alliance (DLBA). Metoyer told the Business Journal that the DLBA conducts a quarterly market survey and analysis to determine the number of vacancies in the area's office market. The DLBA collects its information through phone-based surveys and commercial office data from CoStar, a real estate data firm. Q2 2019 is dated from April 1 to June 30 and is the most recent data available as of press time.
Per DLBA's report, downtown's office vacancy is 18%. "Historically, Long Beach, specifically downtown, [office] vacancy has been trending anywhere between 15% [to 20%]," Metoyer said. "The highest I've probably seen is 20%. . . . I think where we did see some concern is that Class C office space and Class B office space typically had stronger occupancies than some of the Class A."
Historically, the Long Beach office market has been a "musical chairs" kind of market, said Morris, who explained that companies tend to move from one building to another within the city in search of a better lease rate.  He indicated that a recent example of this is the pending relocation of the California Resources Corporation from Landmark Square to the World Trade Center.
It's this kind of "lateral" movement that does "nothing" for the city or office market, Morris said. Although he admitted that he would prefer that companies not move out from his building to another, it at least keeps the business in Long Beach. But, as aforementioned, it does nothing to help the vacancy issue. "We need to attract new tenants to Long Beach," he said.
But there is a silver lining. Zwift, a technology corporation, leased 60,000 square feet of space at Landmark Square in May. Chris Snook, Zwift's public relations manager, told the Business Journal that the tech company's expansion to Landmark Square was a logistical decision. "Many of our employees live in Long Beach and the surrounding area," he said. "Long Beach is also well placed to draw in the talent we need from within the tech and gaming community."
Robert Garey, Cushman & Wakefield senior director and Office Work Group member, said high-profile signings, like Zwift, draw more attention to the city as a place for business expansion. He emphasized Long Beach's low lease rate in comparison to other major Southern California cities. Morris said office lease rates in Long Beach are roughly 40% to 50% less than comparable buildings in nearby markets. "It all translates to jobs," Garey said. "Attracting high-paying jobs is a key thing. We have the space here, we have large blocks of space to bring [big] business here. . . . It's an opportunity, but we need people to be aware of it, because we don't want it to be vacant very long."