With its diverse population and active philanthropic scene, Long Beach has long been home to a number of well-established nonprofit organizations providing health care, legal support, career development and much more. Some organizations, such as the Tichenor Clinic for Children, have contributed almost a century of charitable work in the community and continue to provide crucial services to Long Beach residents. 
Tichenor Clinic For Children
Since opening its doors in 1926, the Tichenor Clinic For Children has long played a significant role in providing health care for children in the Long Beach area and beyond. Local philanthropist Adelaide Tichenor, whose bequest served to found the clinic, died in 1924, and work on the clinic's construction began shortly after. Her legacy within the city awarded the clinic a founding board of directors studded with city luminaries, including former Farmers & Merchants Bank President Gus A. Walker and Mrs. Florence Bixby. Bixby, who was the last resident of the historic Rancho Los Alamitos, was credited with cultivating the expansive garden that surrounds the Rancho today.
In its early days, the clinic's focus was to provide education and health care services under one roof, Tichenor's executive director, Lori DeLaney, explained. "They were primarily a hospital school for children who had any kind of physical, orthopedic issue," DeLaney said. Before the mainstream introduction of the polio vaccine in 1963, the clinic also served as the polio treatment center for the South Bay, DeLaney noted. Many of the clinic's former patients affected by the disease felt compelled to give back, bestowing the clinic with donations and posthumous endowments. "It was pretty well-supported by the community for many, many years," DeLaney said.
To this day, the clinic operates independently and does not require patients to be covered by any health insurance to pay for services. "We are basically operating as a free clinic," DeLaney said. "There's no charge for services, we just have all-private contributions that fund the care." This allows Tichenor to provide specialty care that is often hard to access, even for insured patients, DeLaney explained. "It's very difficult to find MediCal providers for orthopedic care, because the reimbursement rate is so low," she said.
After the polio era ended, Tichenor had to re-evaluate its mission and role in the community, DeLaney noted. Now, the clinic's services include treatment options for a broader spectrum of muscular and skeletal disabilities, such as speech therapy. By offering these specialized services for nearly a century, DeLaney explained, Tichenor has helped foster a network of other specialty care providers in the area. Still, she noted, the need for services continually outpaces what existing providers are able to offer, and the clinic's waitlist of patients has grown, leading the clinic to increase its fundraising efforts. "So we're trying to raise more money to clear those waitlists of kids," DeLaney said.
Long Beach Chapter Of The National Association For The Advancement of Colored People (NAACP)
As an African-American girl growing up in 1950s Mississippi, Long Beach NAACP Chapter President Naomi Rainey said she still recalls the outspoken racism of that era. She witnessed the fight for integration in educational institutions through some of her friends, who were among the first students to attend integrated schools. Meanwhile, in Long Beach, Mississippian Ernest McBride had started his own fight against racial discrimination in the local school system.
After founding the local NAACP chapter in 1940, McBride organized student protests at Long Beach Polytechnic High School in Central Long Beach, demanding the school stop showing minstrel performances and drop a textbook that exclusively depicted African-Americans as slaves. Today, the school is known for its high levels of college readiness, despite a majority of students being socioeconomically disadvantaged, according to the California Department of Education. In 2018, 70% of students met the University of California A-G Requirements, 44% matriculated to a four-year college or university, and 48% matriculated to a two-year college.
"Poly was like a miracle school that's located in the center and heart of a well-known African-American community," Rainey noted. "The way Poly became the big magnate [it is today] was by making all those improvements so that the school was desirable." According to the Department of Education's School Accountability Report Card, the school still serves a majority-minority student body. In the 2017-2018 school year, 45.3% of students identified as Hispanic or Latino, 18% as Asian and 17% as Black or African-American.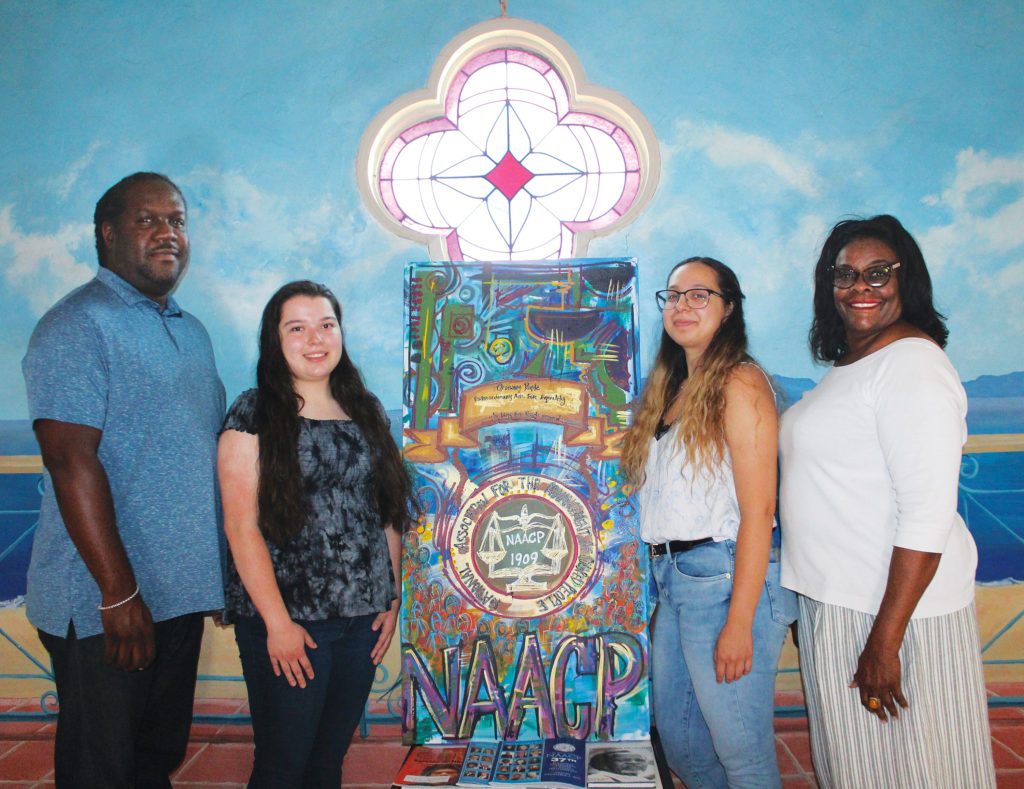 Demanding equal access to education and resources for everyone has always been at the core of the NAACP and its Long Beach chapter, Rainey pointed out. "The NAACP has always played a role in breaking down barriers of exclusion and discrimination," Rainey said. "Wherever people are barred due to race, creed, sexual orientation or preference, we will fight."
The organization's chapter also fought to abolish discriminatory housing practices such as housing deed restrictions that prevented African-Americans from purchasing homes in Lakewood, Los Altos, Bixby Knolls and West Long Beach. Additionally, the chapter has worked with the Long Beach Police Department to facilitate more diversity in the police force, leading to the hiring of Charles B. Ussery as the department's first African-American chief in 1979.
Today, the organization's Long Beach chapter offers scholarships and internship stipends, a conflict resolution program, sports, recreational and arts programs, and much more. "One of the reasons for my success and longevity has been the excellent support of some strong people in our community," Rainey said, highlighting the support the NAACP chapter has received from local leaders and community partners, such as the law firm Keesal, Young and Logan. "Long Beach as a community stands together and reaches out," Rainey summarized.
Historical Society of Long Beach

In its nearly 60-year history, the Historical Society of Long Beach has set up shop in a number of the city's most relevant historic locations. Started by a group of community volunteers in 1962, the avid collectors of historical artefacts have called both Rancho Los Cerritos and Rancho Los Alamitos their home, as well as the former Long Beach Plaza on Pine Avenue and the Breakers Hotel on Ocean Boulevard. In 2007, after decades of ever-changing office locations, the Historical Society found its new home: the historic Harris Furs building at 4260 Atlantic Ave. in Bixby Knolls.
"Moving to this building, which is city-owned, has provided a great deal of stability for the organization and allowed us to accept larger collections," Julie Bartolotto, the Historical Society's executive director, told the Business Journal. The Historical Society hired Bartolotto while she was still a graduate student at California State University, Long Beach, and she remains one of the organization's few paid employees. "We have a very small staff; [volunteers and] donors are key for us to survive," Bartolotto said.
In the late 1990s, just after Bartolotto was hired to serve as the Historical Society's executive director, the organization embarked on the task of digitizing its archives. The database, which is still in use today, allows researchers, artists and other members of the organization to browse through about 3,000 photographic images, 27,000 photographic prints and 3,000 slides in the society's collection. "[Historical materials and other things] became more accessible," Bartolotto noted.
The Historical Society continues to expand its collection. Most recently, the organization worked with the organizers of Long Beach Pride, the LGBTQ Center Long Beach and others, to collect photographs, historical documents and oral histories for an exhibition centered around the LGBTQ community in the city. "These exhibitions give us opportunities to work with new organizations and entities," Bartolotto said. "No one had collected these materials before, and, since then, part of that collection and parts of that exhibition have been used many times in other exhibitions. That's something we're really proud of."
The WomenShelter Of Long Beach 
Dr. Virginia Corbett, a local psychologist and activist in Long Beach, noticed she kept running into the same wall when assisting her clients who suffered from domestic abuse: the women had nowhere to go to escape their abusers. So, in 1977, Corbett decided to open the first supportive housing facility run by the group that would later become known as the WomenShelter of Long Beach.
The four-bedroom house – which Corbett paid for herself – could offer shelter for up to 11 women, and was among one of the first supportive housing resources for women and children fleeing domestic violence in Southern California, according to the organization's website. In 1994, WomenShelter was established as an independent organization after operating under the umbrella of the Young Women's Christian Association (YWCA), which has been active in Long Beach since 1905.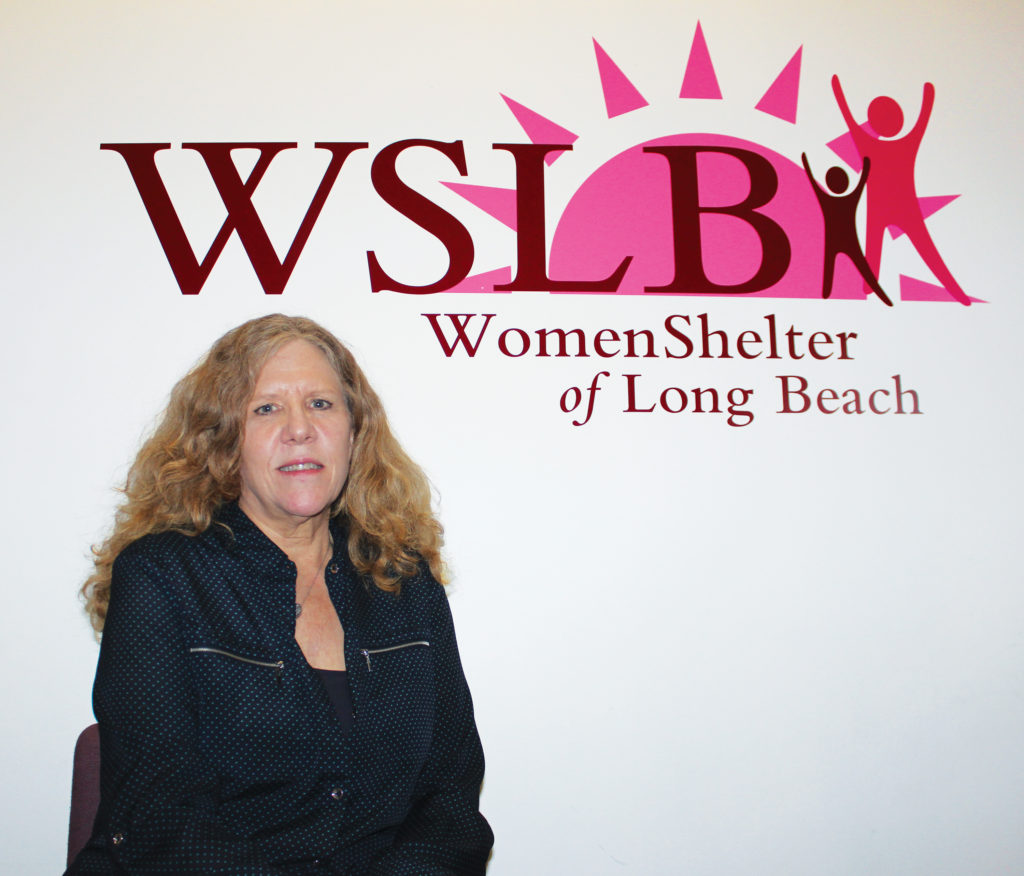 To this day, the location where women and children are housed by WomenShelter is kept under wraps. In the rare cases in which its location has been revealed, residents have been moved to a new, secret location. The organization currently operates one supportive housing facility, with a new 26-bed location scheduled to open its doors in a few weeks. "It's in Long Beach, but both of them are confidential locations, so that the abuser cannot locate the victim," Mary Ellen Mitchell, WomenShelter's executive director, explained.
Once at the shelter, clients are offered therapy, legal and health advocacy, training to acquire new life skills and parenting classes. "We're not here to blame, we're not here to tell people what to do; we're here to do what's best for them and give them what they need," Mitchell said. "We feel that it is important to empower our clients so they can live lives that are free of violence."
To prevent domestic violence from occurring in the first place, WomenShelter has expanded its focus on community outreach, Mitchell noted. "One of the ways that we've changed over the past years is to expand our outreach in the communities, and we'd definitely like to do more of that," she said. Currently, WomenShelter is visiting high schools, colleges and female prison inmates to spread awareness of unhealthy relationship patterns and resources available to those already suffering from domestic abuse.