There are two truly shining gems on the NTT IndyCar Series calendar, races that can make a driver's career. A win at the Indianapolis 500, or a win in the Grand Prix of Long Beach, puts a racer's name on the list of the sport's true greats, next to some of the legends of auto racing.
Alexander Rossi has won both.
Rossi shocked the American racing establishment in 2016, taking the Indianapolis 500 win as a rookie in the series. But it came as no surprise to those who had followed the young Californian's career, as he had shown the talent to compete at the highest level of the sport, racing in Formula One, winning in the series that supported Formula One, and helping develop some of the most amazing Formula One cars to ever tear around a racing circuit.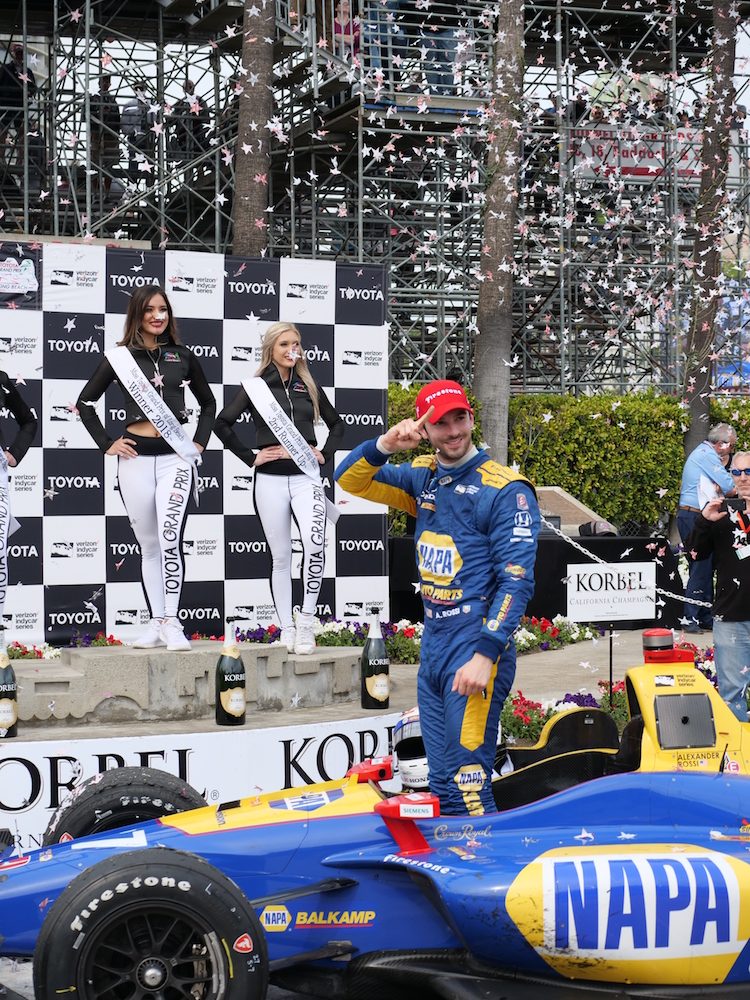 For those who needed further proof, Rossi won again in 2017 and took the Long Beach win in 2018 en route to three wins and second in the Championship standings. After two races in 2019, Rossi sits fourth in the points and heads back to Long Beach to defend last year's win at a track that is special to any IndyCar driver, but has particularly special meaning to him.
"It's one of our flagship events, second only to the Indy 500. The history of Long Beach, the history of motorsport in the area, the legacy that the track has makes it a highlight event for us. And it's even more so for me," says Rossi, who grew up in Nevada City, California, about midway between Sacramento and Reno.
"It's kind of a home race, being from California, so I've always got a lot of friends and family down. It's a special race for us all, but particularly for me, so the fact that we were able to put on a good show last year and get the win was pretty awesome. Looking ahead to this year, we're going to try to do it all over again."
IndyCar races a variety circuit types, but courses like the concrete-lined streets of Long Beach provide a particular challenge. It's a long race over difficult terrain, and small mistakes carry large consequences.
"The things you're looking for in the car in order to go quick are pretty specialized in terms of what you need for a street circuit," Rossi says. "There's a lot less grip than on a permanent road course. You're dealing with bumps and transitions that on a road course wouldn't be there! There's no margin for error. Your limits are concrete walls. You have to adjust your mindset. It's a unique challenge. It's one of the things that makes IndyCar so unique, the diversity of tracks we race at over a season."
Rossi has nothing but praise for the changes made to the cars for the 2019 season. New spec bodywork means lower costs and closer racing, as all teams now have the same aerodynamic basis to work from.
"It equalized things up and down the grid, which I think has been great for the show," Rossi says. "Last year, we set a record, I think, for on-track passes."
Rossi is one of those drivers who has shown the talent needed to drive at the top, but as in every major sport, it's not just about talent, it's about opportunity. A champion and winner in several minor series, he showed enough talent to get a role in developing the BMW Sauber Formula One car for the 2010 season. That gave him a taste of one of the most capable racing cars ever built, and put him in the frame for a Formula One drive later in his career.
"Those cars were pretty spectacular. They were pretty awesome," Rossi says. "The capabilities – this was before they were restricted as they are now. What they could do in terms of power, what they could do from an aero[dynamic] standpoint – they were elite race cars, at the pinnacle, and they will be there for a very long time."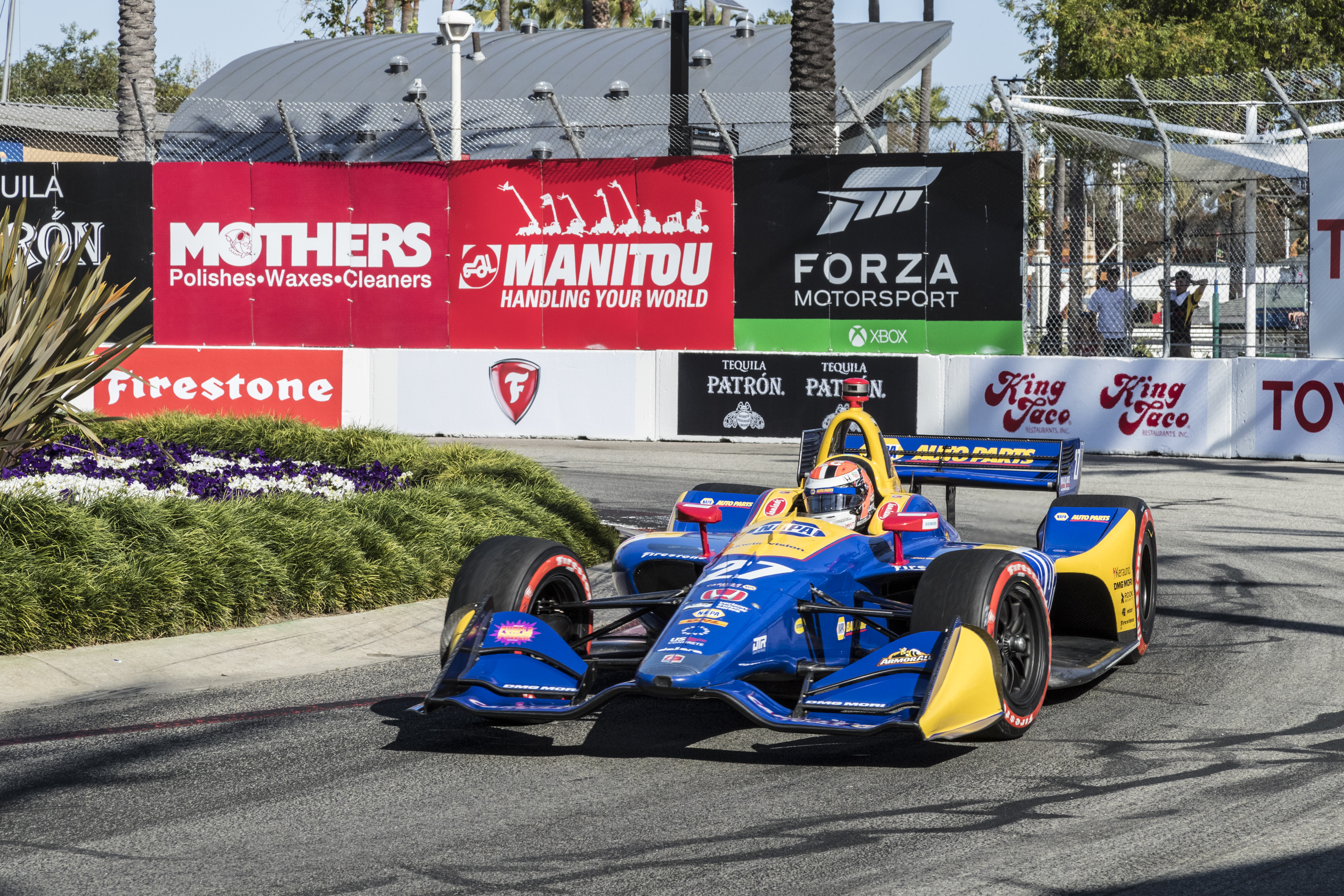 Test driving roles with minor Formula One teams led to a series of five starts with the now-defunct Manor Marussia F1 Team in 2015, which took 12th at the United States Grand Prix that year. But with no ride available for 2016 in Formula One, Rossi came back to the States and the Andretti Motorsports operation threw him a lifeline. He repaid them in spectacular fashion, taking the win at Indy in his rookie IndyCar season and giving him the opportunity at home to drive for a front-line team – an opportunity he never had overseas.
"It opened doors that I don't think would have otherwise opened," Rossi says. "I came into the series on a one-year deal with Michael Andretti and Bryan Herta. It was a last-minute addition; they had only ever run three cars before. We were the fourth car. There was no sponsorship on the car. At the last minute, the local Midwest distributor for NAPA Auto Parts came on board for a one-off 500 sponsorship. No one was expecting what was going to happen, and we won the race!
"We immediately developed a relationship with NAPA, with Honda and Andretti, and here we are, four years later, with the same group of people. I'm very fortunate."