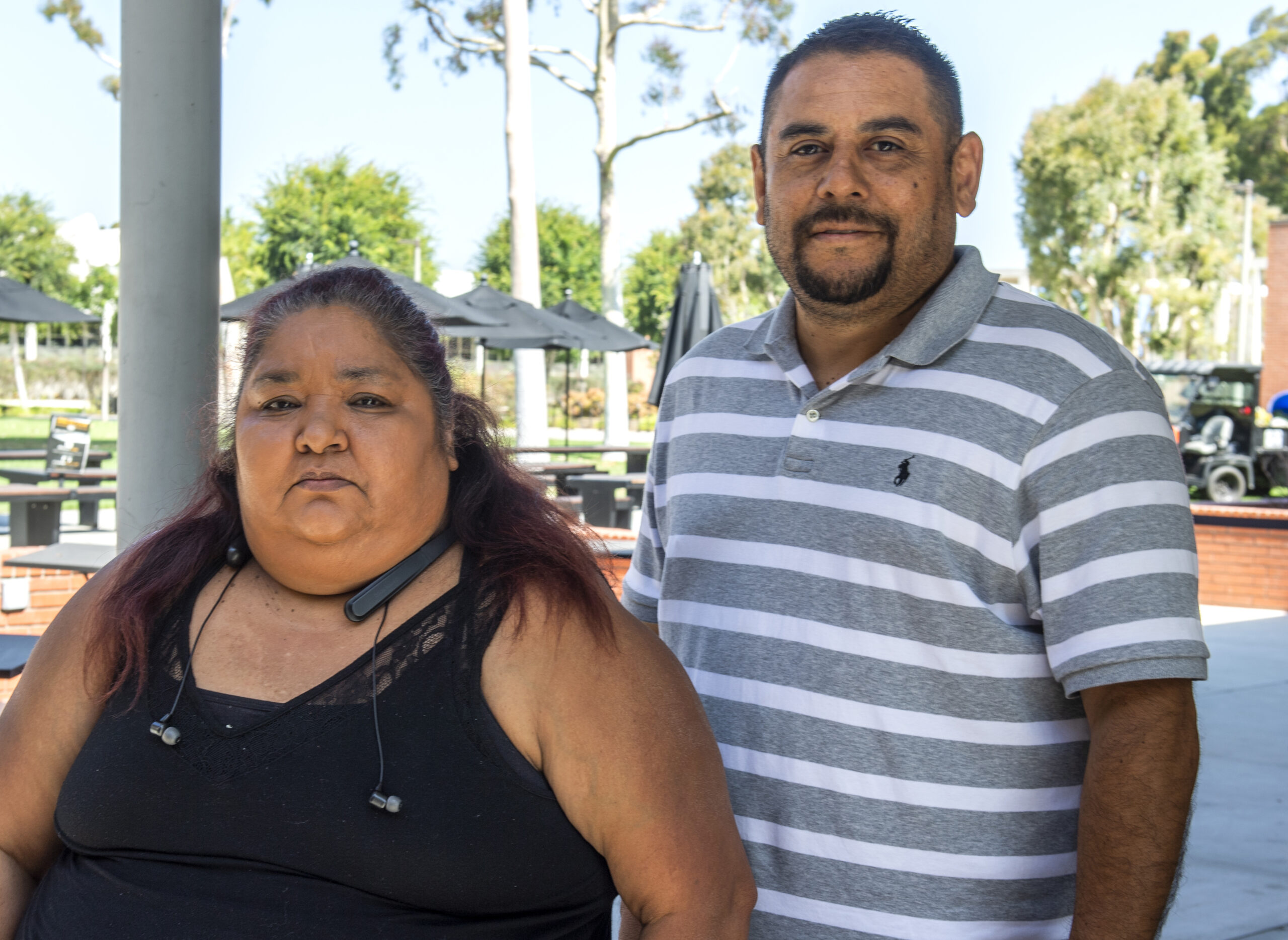 Furnished with a few desks, office chairs and unpacked boxes, the Project Rebound office in the basement of the Social Sciences & Public Affairs building on the Cal State Long Beach campus is still a work in progress. But to the program's staff, this space is the culmination of years of hard work.
CSULB is one of five campuses that received funding from the state university system to start new chapters of Project Rebound, a program set up to help formerly incarcerated students succeed in academia and beyond, making it one of 14 chapters statewide.
"This small office we're in means the world to us," said Project Coordinator Irene Sotelo, who helped bring the program to Long Beach after co-founding Rising Scholars, an on-campus organization for students affected by the criminal justice system, in 2016.
Since receiving official approval from the university in July 2020 and enrolling the first cohort in the fall, participation in Project Rebound at CSULB has nearly tripled. Last fall, the Long Beach chapter had a cohort of 12 students. This year, that number stands at 30 students so far.
"I think it's going to be substantial," James Binnall, a formerly incarcerated person and current assistant law professor at Cal State Long Beach, said of the growing cohort of students he expects to join the program in coming semesters. "COVID has stalled it a little, but I think it's going to take off in a big way in the next few years."
Founded in 1967 by San Francisco State University Professor John Irvin, Project Rebound was set up as a way to funnel ex-offenders from the criminal justice system into CSU universities.
Since then, the program has boasted some significant successes. Between 2016 and 2020, Project Rebound students had a recidivism rate of 0%, according to the university system, compared to the statewide average of 50% of offenders who are convicted of a crime again within three years.
Project Rebound members also had a higher student retention rate than CSU's population overall, meaning more students in the program returned to campus after their first year.
"We bring that level of maturity that outperforms the traditional student," said Robert Ortiz Archila, who had been incarcerated but is now a graduate student assistant with the newly founded chapter. "Because we already screwed up so many times. This is my last shot—I'm making the best of it."
Their experiences have made incarcerated students resourceful too, Ortiz said.
He recalls an episode in the young history of the CSULB chapter when their team was preparing the office for an important meeting—just to realize at the last minute that they had nothing to clean the floors with. So they substituted the missing cleaner with Listerine.
"Being in prison teaches you that," said Sotelo, the project coordinator.
But, the pair points out, formerly incarcerated students face unique challenges as well. Take tech literacy, for example. Many of them have spent years behind bars with limited access to cell phones or the internet, creating a steep learning curve as they enter today's teched-out world.
"Some people who come out have never touched a cell phone," Sotelo said. "They get frustrated."
That's where Project Rebound staff, a majority of whom have been incarcerated themselves, come in. "We understand how it feels," Sotelo said. "Each one, teach one."
The investment is well worth it, Ortiz Archila noted.
"Eventually, we're going to come out—prison, jail, whatever—and we're going to be your neighbors," he said. "So there's an investment for public safety in investing in formerly incarcerated people. You're investing in a better tomorrow."